3 business tips from Angela Ahrendts: 'Be you, move fast, be responsible'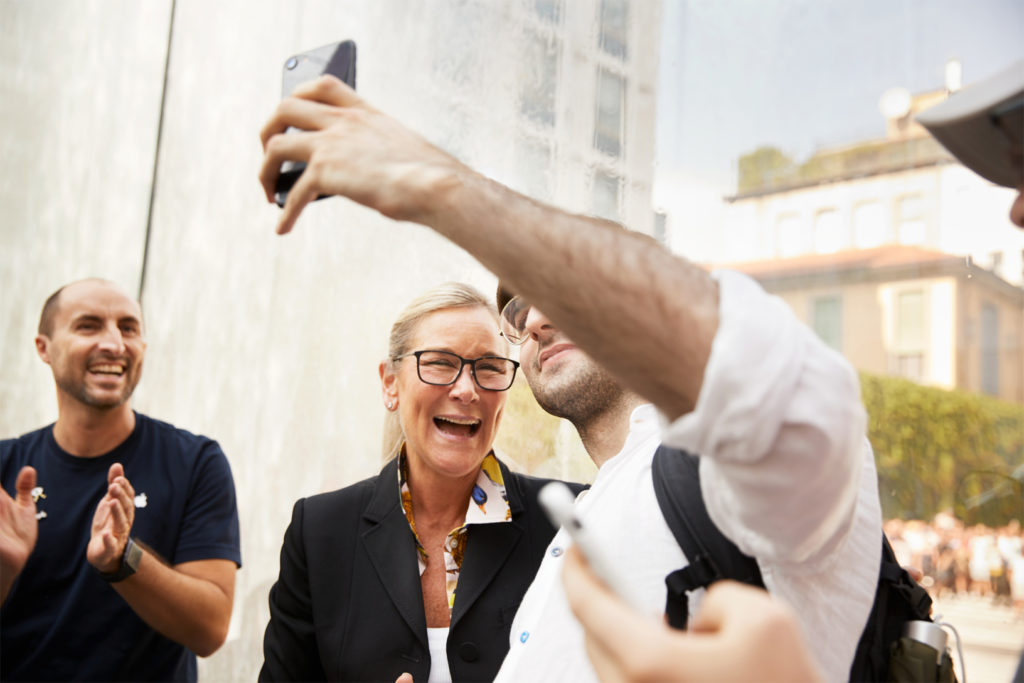 She officially left Apple April 15, now the company's former retail chief has shared her first interview since leaving Cupertino, and it's packed with management speak.
"I could talk myself out of it forever"
Speaking to LinkedIn host Jessi Hempel's Hello Monday podcast, Ahrendts shared multiple statements concerning her time at the company.
So, what matters to managers?
The story began when she delivered a TED talk on human energy, love and building trust.
Tim Cook referred to that talk when they first met, and followed up by saying "You know you're supposed to be [at Apple]."
Intuitively she knew not to go, but her gut feeling felt this was the right thing to do. A sharp business woman, Ahrendts followed her instinct. Cook's comment drew her over.
"I was, on my own accord, incredibly insecure. I'm 54 years old, and it's Apple, for God's sake!" advised Ahrendts. "I don't speak that language. I am not a left-brain engineer operator. I mean, I could talk myself out of it forever."
The challenges of a new industry
Ahrendts was very much aware of the challenges of entering a new industry when she joined Apple but chose to sit back and learn while she found her reason to be at the company.
Eventually she found her niche and focused the stores around fast response to consumer need. "We got rid of all the manuals, got rid of everything, started doing three-minute YouTube," she said. "That's how we united and aligned 70,000 [employees] around the world."
What did she learn at Apple?
Ahrendts claimed to learn three things, but I see them as four or more.
"Never forget where you come from."
"Move faster than you could ever fathom."
Tech industry leadership demands leaders work as fast as tech changes. "I thrive on looking out two or three years and feeling what's coming and warning everybody and uniting everybody around a strategy to be prepared for that."
"You have a greater responsibility." It's not just selling products in stores, for Apple it's also about enriching lives at the nexus point between tech and liberal arts.
Companies are part of the wider community. Ahrendts shared her believe that the liberal arts will become more important in future, which is why the Today at Apple sessions focus on those arts.
[amazon_link asins='B07R49V8H6,B002Z8IWMS' template='ProductCarousel' store='9to5ma-20′ marketplace='US' link_id='f171436f-aede-4436-bbd8-de92fd151e3b']
What advice to business leaders does she have?
Ahrendts revealed that she never ever really wanted a job – she's always sought opportunities she's passionate about.
But perhaps the biggest piece of advice is this:
"You have to never forget where you came from. You're just coming in as a steward in a very short period of time. You're going to turn the baton over. I always say I never ask for a title, I never ask for a raise, I've never asked for anything.

"All I've done is always try to do what's best for the company at that point in time and everything else just falls into place…. I think my counsel to the next generation would be "be selfless" and you will make an incredible impact."
Please follow me on Twitter, or join me in the AppleHolic's bar & grill and Apple Discussions groups on MeWe.
Dear reader, this is just to let you know that as an Amazon Associate I earn from qualifying purchases.