You Can Still Buy This Rare NeXTWorld Poster Signed By Steve Jobs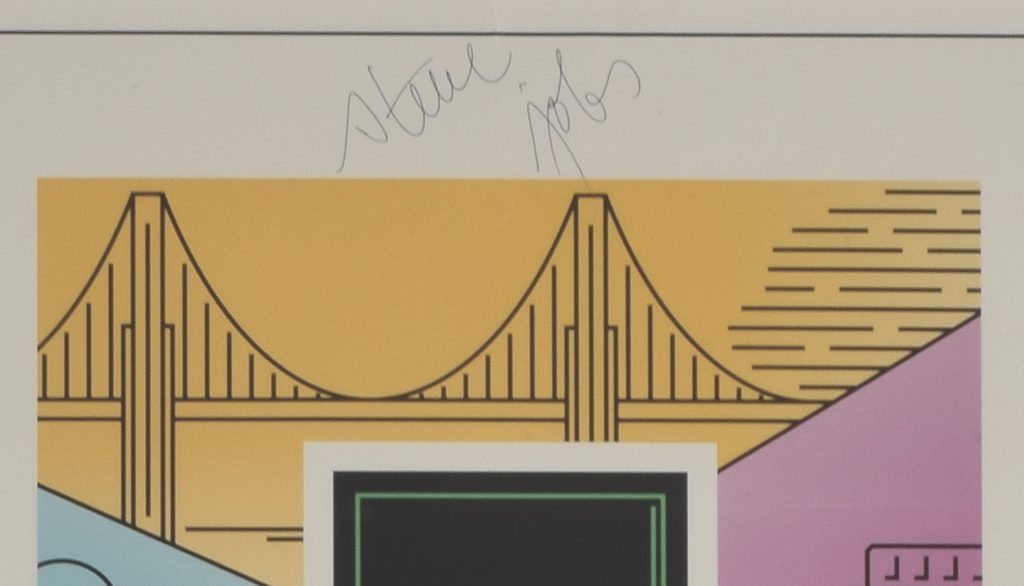 Apple's Steve Jobs did pretty well. Not only did he change the world, but he also became an iconic, even legendary, character. This is why there is so much interest in almost anything he left behind, and this month's interesting collectible is this NeXTWorld Expo poster, signed by Steve.
Steve signed the poster at the Canon booth just before the 1992 NeXT trade show opened for business at San Francisco's Civic Auditorium and Brooks Hall on January 22–24. He was about to host the launch event that's captured in the video above. The color 24 x 30 poster is signed in the upper border in black ink by Jobs. It will be auctioned by Boston-based RR Auction.
The first NeXT Computer was introduced in 1988, and then the smaller NeXTstation two years later, too expensive they didn't sell well, but the NeXTSTEP operating system and development environment proved highly influential.
As is well known, Jobs founded NeXT in 1985 after he was ousted from Apple. We still use NeXT today, kinda — the OS was acquired by Apple in 1997 as the base for OS X (now macOS). It paid $428 million and Steve Jobs returned to the company as part of the deal.
"Authentically signed Steve Jobs material is exceedingly hard to find, with this vibrantly colored poster serving as a unique and highly visual," said Robert Livingston Executive VP at RR Auction.
The auctioneers think the poster will cost at least $20,000. It could be more: A signed legal deal between Steve Jobs and his college friend Robert Friedland sold for over $40,000 in 2013.
So, if you've got the money, you could own a little piece of history.
Here's a picture of the whole thing: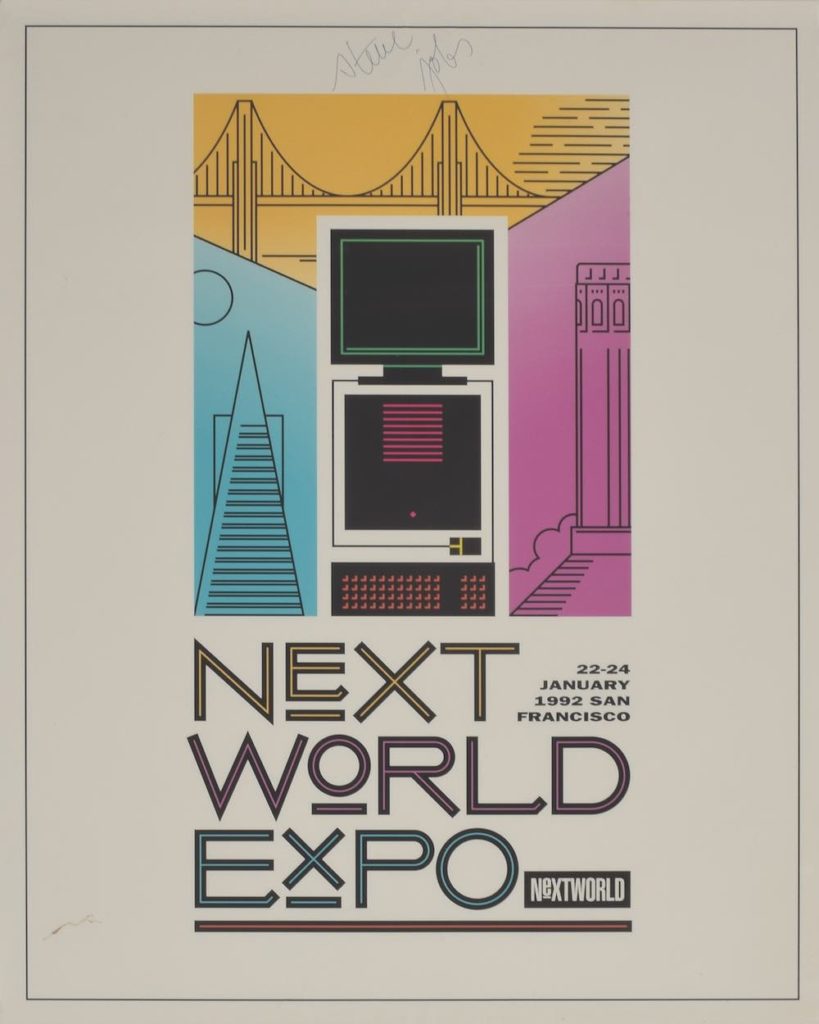 Dear reader, this is just to let you know that as an Amazon Associate I earn from qualifying purchases.