Windows 10 seems to be the best Apple ad around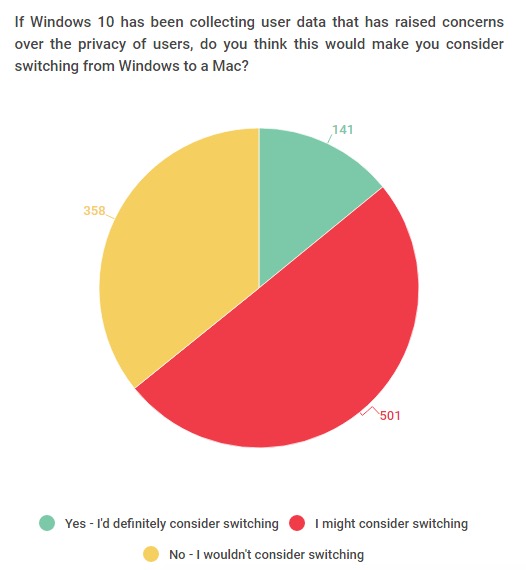 It's no great surprise Apple doesn't do 'Get a Mac' ads these days.
It's competition make them for it. How else can you see this statement?
"In a recent a OnePoll survey commissioned by Comparitech.com, nearly two-thirds of Windows users say they would definitely consider or might consider switching to Mac due to privacy concerns." LINK
Will people ever get the message that privacy and security are critical in a connected age?
It staggers me that people buy anything other than Apple. Why use an android spy-phone? Why wield a window on yourself?
Differential privacy is profound.
Dear reader, this is just to let you know that as an Amazon Associate I earn from qualifying purchases.