Will Apple offer 5G Macs via cellular carriers?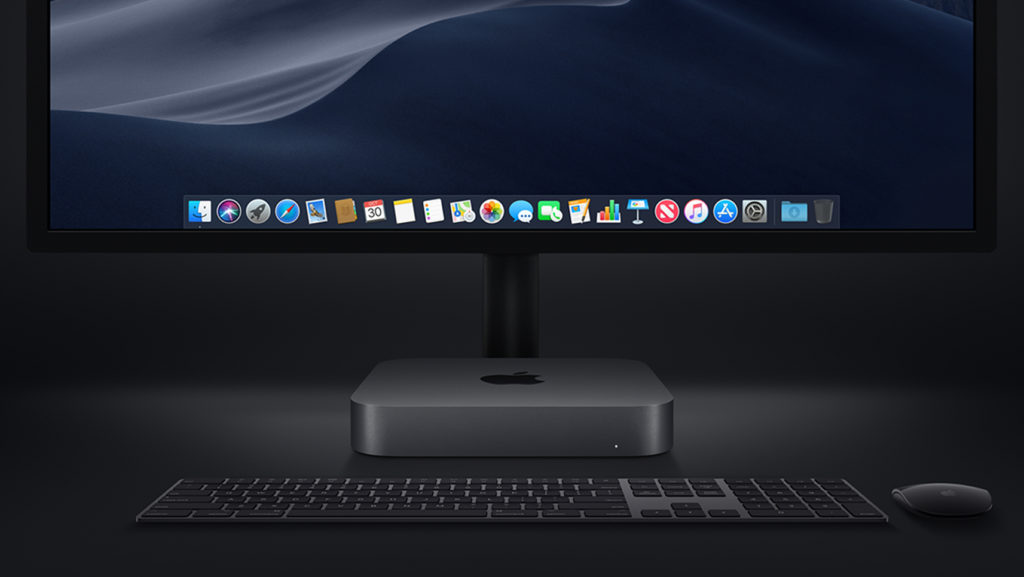 Does anyone else remember ancient speculation that Apple discussed selling Macs through cellular network carriers? It didn't happen, Apple subsequently began offering iPads through mobile telcos instead, and the rumour faded away.
Now I think it's time it made a comeback…
Apple plans Macs with built-in 5G
A Digitimes report claims the following:
Apple will ship its first Macs with built-in 5G connections in 2020.
The company will use a ceramic antenna for the connection, which may double 5G performance in comparison with metal antenna.
These new Macs are planned for late 2020.
We believe Apple will ship 5G iPhones in 2020, but won't equip these with its own home-developed 5G modems until 2021.
This is all rather interesting, but I can't help but think different about it…
Joining the dots
Putting 5G inside Macs makes lots of sense.
You see, it's a true mobile broadband capable of 10Gbps, that's 100 times faster than 4G.
That means it can shift big chunks of data fast — download a two-hour movie in just 3.6 seconds using 5G, according to the CTA. That's way faster than 4G (6 minutes) or 3G (26 hours).
Latency is also dramatically improved, meaning that when you are using cloud-based services the gap between sending an instruction and it being enacted will only be around 4ms, compared to 20ms on LTE.
In other words, 5G should enable services and usage that just wasn't possible before.
Historically, it's interesting to note that the Wi-Fi standard Apple popularized with the iBook in 1999 offered up to 11Mbps, which means it was way, way slower than 5G.
*magical*
It's also important to note that Wi-Fi 5 supports speeds up to 3.5Gbps and the soon to deploy Wi-Fi 6 standard delivers around 9.6Gbps. (Which means 5G is pretty much as fast as Wi-Fi).
With this in mind it makes perfect sense to cram 5G modems inside Macs.
It means you'll be able to work anywhere with either a 5G or Wi-Fi connection.
And also means your Mac becomes a network-connected product.
Who sells network-connected products?
If your Mac carries a 5G modem it's going to need a 5G carrier.
As soon as that happens carriers will become interested in selling Macs alongside the iPhones and iPads they already offer.
What might that mean?
Well, among other things it makes it possible we'll be able to purchase Macs on a subscription basis just as we already purchase iPhones and iPads with network coverage.
It also makes it far more likely (given the nature of the various subsidies and profit models that exist in the mobile market) that we'll be able to join some form of Mac Up-to-date scheme, in which we lease the most current Mac for a monthly fee.
Finally, Apple will be able to deliver all its services to Mac users in an always-connected way – entertainment and gaming content, for example.
Macs are professional tools, however, so the main beneficiaries will be mobile workers – think how useful it will be for live production teams to edit video footage on the fly on their Macs before uploading it for final edit and broadcast.
[amazon_link asins='1949642216′ template='ProductCarousel' store='9to5ma-20′ marketplace='US' link_id='3f11884d-c515-46b3-83c0-017c6e663e00′]
There are some flaws to this fantasy:
The original report emanates from Digitimes, who don't always get it right.
5G is coming, but there is some pushback emerging as people are concerned about its impact on health.
5G won't be universally available for a long time, in part this is because you need a large number of masts, so deployment will of necessity be targeted.
Wi-Fi 6 is going to be more important in the short-term.
All the same, it seems more likely than ever we'll see Macs made available via Apple's carrier partners, who already offer its other products and services (including Apple Music).
5G is the technology that seems most likely to enable us to cut the cable connection in favour of truly wireless internet. Apple has big plans to exploit that.
Your Mac life may well be about to be made available for rent.
(Which shouldn't really surprise you…)
PS: And don't get me started on the unbundling possibilities of a 5G Apple TV, or a 5G Apple television, come to think of it.
Please follow me on Twitter, or join me in the AppleHolic's bar & grill and Apple Discussions groups on MeWe.
Dear reader, this is just to let you know that as an Amazon Associate I earn from qualifying purchases.