Will Apple host a home-focused event this fall?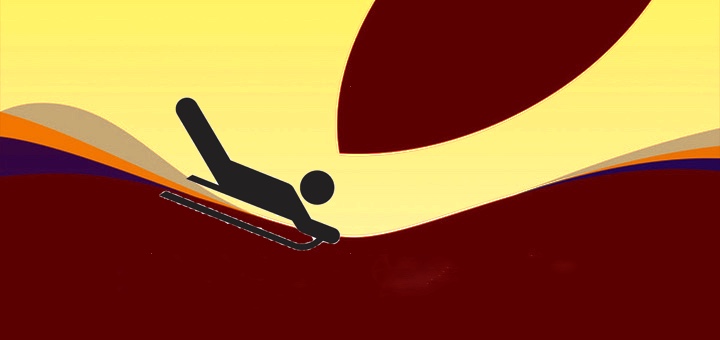 "I think Apple has some stuff to offer [with Siri] that it has not made public. I think there are components that people have not yet seen – because Apple has chosen not to expose them – that will be very surprising when they are actually rolled out," said Matthew Panzarino (Editor-In-Chief of TechCrunch), speaking on Gruber's Talk Show this week.
Panzarino attack
Panzarino laughed afterward and tried to say this was just speculation, but it's speculation that could make sense. He's talking in particular about how Siri may work with an Amazon Echo like product, how to improve its listening skills on iPhone, and how AirPods are rock solid for Siri interrogation, but with that and Gruber's other speculation that Apple may launch new Macs on October 27, and things could get more interesting in the coming weeks.
All the same, there does appear to be some momentum for a home-based event, as well as a Mac-focused one (if the speculation can be believed).
Apple has promised Single Sign On for Apple TV users which it says is "coming soon". Recent speculation suggests Apple may also want to introduce an Apple slant on Amazon Echo, and the company's recent move to retire Apple TV 3 from its line-up is enough to make me speculate on a 4K Apple TV 5 along with a 4K iTunes movie download service. Apple's competitors in the space already offer 4K streaming devices at a lower price, so when it comes to upgrading the box, it's not if, but when. This is going to happen.
If Apple does the box, it's going to want to do the content services as well. Why else do you think it hired former Time Warner Cable executive, Peter Stern? We know the company wanted to offer some kind of compelling TV-related service.
Apple's Xmas Home run
If the company does want to improve Apple TV and introduce a range of companion products, (including I hope new Wi-Fi boxes), then it makes sense to launch these at a new event, one dedicated to the home. If it's dedicated to the home it's reasonable to assume that at least some of its existing Made for HomeKit device partners will be quietly speaking to chosen media representatives in the next few weeks as they attempt to create PR pathways for their products. And it's reasonable to assume Apple will extend the capacity of Siri to handle HomeKit-related requests. Why else has it delayed introduction of a HomeKit app on Apple TV, when we already know Apple TV is the HomeKit hub when you're out of your house.
So it seems logical that if Apple has got some serious Siri enhancement plans – as Panzarino suggests – then some of these would relate to the Home, to use hands-free without a screen, to task accomplishments that make sense, and to a question and response cycle that is logical and pleasing to the user.
Right now, Siri works with six types of third-party app services: audio/video calling, messaging, sending and receiving payments, searching photos, starting workouts, and booking rides
What it does
Here's a little of what Apple told developers about how Siri works at WWDC (taken from the official transcript): "There are also a lot of ways that Siri will respond. So for example, if you're holding your phone, and you're pressing the Home button, Siri's going to provide more visual responses and say less things out loud."
In other words, Apple has quietly been working to make Siri respond in a way that's appropriate to any given situation (we know it has, the company calls this "Domains" and "Intents"). This begs a few questions, of course:
How do we want to use Siri around the home?
What access will third party developers need?
How much control will we have over the kinds of responses we have to endure?
How integrated might this be with iMessages apps?
What about support for supermarket online ordering apps?
Let me know if this makes any sense and, if it does, how else this might pan out.
Signing off, didn't Google do an outstanding job hiding the fact its super-boring, underpowered, overpriced, non-water resistant and highly imitative adware phone is a wedge-shaped design compromise?
Dear reader, this is just to let you know that as an Amazon Associate I earn from qualifying purchases.