What Steve Jobs Said About The Future of Television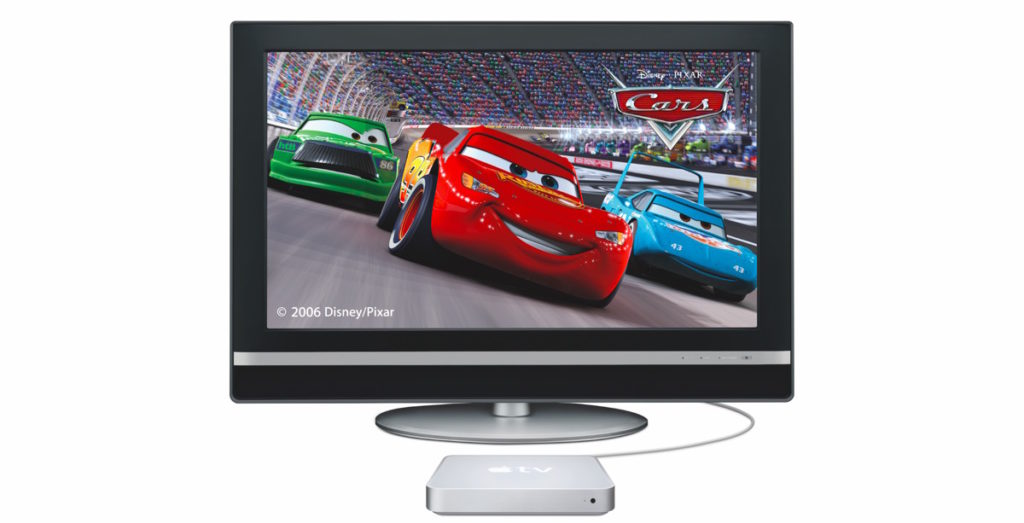 I'm attempting to gather together everything Apple CEO Steve Jobs said about television and the future of television. What was his vision for the future of the medium? Seems to me it was about complete disruption of existing television business models. And that appears to be what is happening.
Please share any statements not included here that you may be aware of in comments below.
Heroes and zeros
"The most corrosive piece of technology that I've ever seen is called television, but then, again, television, at its best, is magnificent." Steve Jobs, 2003 WSJ
First timers
"[I] think that there's going to be a way to watch a first-run movie at home before it comes out on DVD if you're willing to spend a bunch of money," he told Walt Mossberg in 2010. (Apple is thought to be in discussions to introduce just that.)
iCloud TV
"I'd like to create an integrated television set that is completely easy to use,'…. It would be seamlessly synced with all of your devices and with iCloud," Jobs told Walter Isaacson. (And then Apple made it)
Simplify the UI
"It will have the simplest user interface you can imagine," said Jobs, discussing his vision of the future remote control. The Apple TV Remote with Siri fits this quite well.
TV is terrible
"TV is a terrible business. They don't turn over and the margins suck." Apple has been expected to introduce its own Apple-branded TV for years, but seems to prefer providing TV-focused services through a set top box. However, Jobs also said "I think we figured out a way to do it, and it's going to be fantastic." Mossberg has said he believes Jobs was trying to say he had a vision that may enable the company to introduce a television set, so don't discount this possibility just yet.
Turn on, tune out
"We think basically you watch television to turn your brain off and you work on your computer when you want to turn your brain on." Unless you're watching TED talks, I guess.
Not a computer
"Our personal belief is that while there's an opportunity to apply software to the living room, the merging of the computer and the TV isn't going to happen. They're really different things. So yes, you want to share some information [between the two], but people who are planning to put computers into the living room, like they are today, I'm not sure they're going to have a big success." Steve Jobs, 2004
Go to market
"The problem with innovation in the television industry is the go to market strategy. The television industry fundamentally has a subsidized business model that gives everybody a set top box for free, or for $10 a month. And that pretty much squashes innovation because no one is willing to buy a set top box. Ask TiVo. Ask Replay TV. Ask Roku, ask Vudu, ask us, ask Google in a few months. Sony's tried, Panasonic's tried, we've all tried. So, all you can do is add a box onto the TV system."
Starting over
"You end up with a table full of remotes, cluster full of boxes, bunch of UIs. The only way that's ever gonna change is if you really go back to square one and you tear up the set top box and design it with a consistent UI and deliver it to the customer in a way they're willing to pay for it. Right now there's no way to do that. So that's the problem with the TV market."
DVD players
"Apple TV is like a DVD player for the 21st century—you connect it to your entertainment system just like a DVD player, but it plays digital content you get from the Internet rather than DVDs you get from a physical store," said Jobs. It had its own built in storage, but now it's a streaming device, like DVD never happened.
The public gets what the public wants
"A lot of times we think why is television programming so bad? Why are television shows so demeaning, so poor? The first thought that occurs to you is, well, there's a conspiracy… It's the networks that are controlling this and they are feeding this to us to dumb down the American public. .. the truth is that the networks absolutely want to give the people what they want so they watch the shows. If people wanted something different they'd get it. The truth is the majority of people in this country want to turn on the television and switch off their brain. And that's what they get. And that's far more depressing than a conspiracy.
What else did Steve predict for the future of television?
Dear reader, this is just to let you know that as an Amazon Associate I earn from qualifying purchases.