VIDEO: Ex-Apple Engineers and Scott Forstall on Making of First iPhone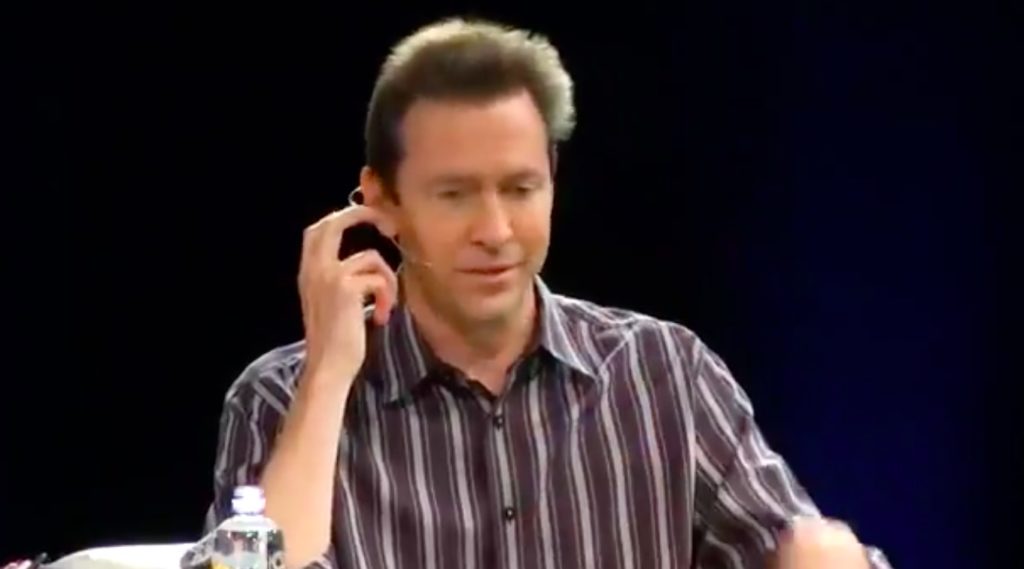 This has been widely covered everywhere, so I'm just placing it here so we can all find it later.
The entire interview is incredibly revealing in that it tells us people working on the project still had no idea about some iPhone features until Steve Jobs announced the product on stage. That's impressive.
It's also got some funny stories in it — here's one from Forstall:
"He and I would go to the cafeteria at Apple all the time, and he would insist on paying. I was like, you're paying me enough that I can afford the $8 lunch, but he'd always, if he got his food before he'd wait at the line for me to get up there and he'd pay. And he made it so you could pay with your [Apple] badge. So you'd come up there and you'd badge in, and it would be directly withdrawn from your paycheck. Somehow, I was like, 'Why are you, really, go sit down, I feel like an ass when you're sitting up there waiting for me and I can't get any long-cooking food,' and he said 'No, no, no, this is great. I only get paid $1 per year. I don't know who's paying every time I badge!' He was a multi-billionaire scamming Apple!"
Jobs clearly had a sense of humor!
Dear reader, this is just to let you know that as an Amazon Associate I earn from qualifying purchases.