Up next: Apple's spring season looks pretty good…
We appear to be closing in on one of those moments at which Apple breaks cover and makes a series of product announcements, though the timing of any such news may be negatively impacted by the dreadful and dangerous Coranavirus.
What's going on?
There has been a big wave of speculations lately.
#1: March warning
First, the man who holds the honor of being the world's most quoted Apple analyst, (or is he a myth?), Ming-Chi Kuo recently predicted the company would introduce those u1-chip powered Apple Tags, high-end wireless headphones, a 4.7-inch iPhone, refreshed iPad Pro models, and refreshed MacBook Pro and/or MacBook Air models.
The iPhone to be equipped with Touch ID and an LCD screen and to be an iPhone 9.
This is all pretty much enough excitement to base an Apple event on. Or not.
#2: Television
Apple's most recently released tvOS contains code that seems to suggest the company is developing a new version of its Apple TV 4K. What can we predict on this? Not a great deal, really, though a new processor, improved support for Wi-Fi, and better games performance seem pretty important, particularly given Apple Arcade. It's hard not to imagine a smarter Siri that worked more like a HomePod. It's even quite easy to speculate on a new lower-cost device designed to be a great add-on for those older TV sets that don't have support for the company's TV app built-in, and aren't likely to get it (which at present seems to be most every set made before 2018). Up next? Don't judge Apple's TV+ service too soon – this whole effort is all about creating an OTT platform second to none, and in the end every streaming service will benefit. What about a sports channel?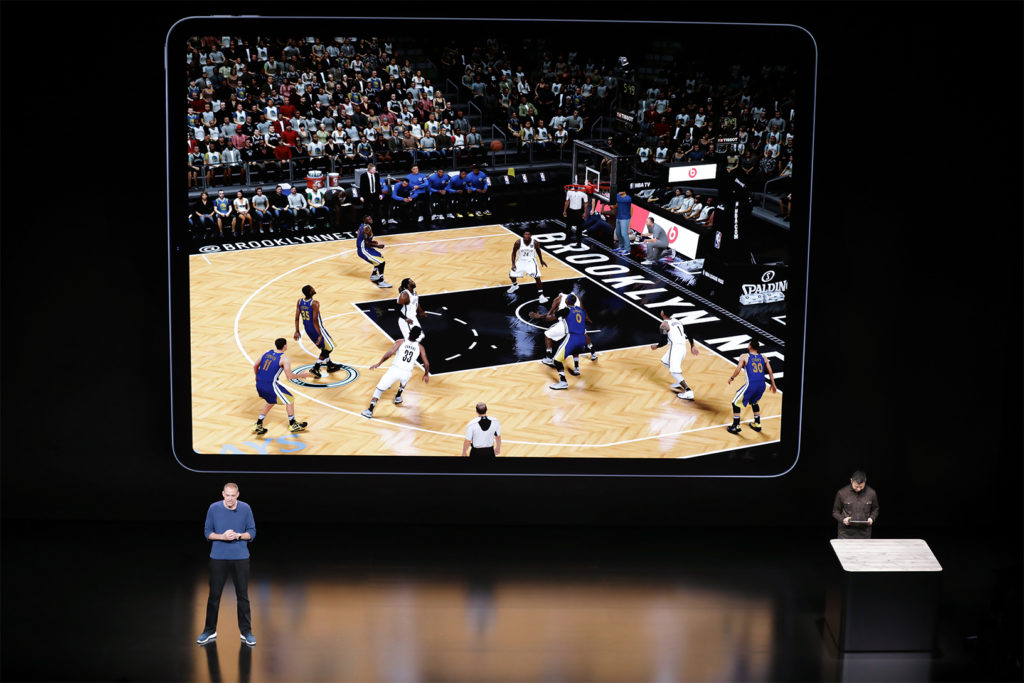 #3: CarKey
A new CarKey feature that lets you use your Apple Watch or iPhone to open an NFC-enabled car door recently slipped inside iOS 13.4. Just like student ID or Express Transit, you won't need to authenticate with Face ID, though you will need the car manufacturer's app to be installed on your iPhone to set this up. Once set up, you'll be able to share the key with others. This may seem like a sudden implementation, but it is worth noting that Apple is a member of the Connected Car Consortium which has been working to create a robust standard for this, as too are Audi and BMW and many other big brands. Now Apple has opened up its implementation of NFC in iOS 13, this seems a logical solution. I'd be unsurprised to see the U1 chip becoming part of this, eventually. Apple has been looking at travel for a lot longer than most people think.
#4: Apple Tags
Recall those claims Apple plans to introduce a series of low-cost tags designed to make it easy for you to find things like keys (if you still need them), cars, luggage, pets and the like?
These Find My tags enter a fairly crowded market – there are hundreds of existing tags – but Apple will likely add some interesting mesh-based ideas around U1 and the Find My feature it announced for Macs last year. Well, those claims came back thanks to Kuo, and while privacy, battery life and Buetooth security may challenge the eventual product deployment to the extent these things never ship, they do fit quite nicely beside CarKey.
Not to mention the need to put things on the new and improved Maps Apple intends to begin publishing outside the U.S. this year…
#5: iPad Pro
Has anyone else noticed how many discount deals there are flying around on older iPads at the moment? I can't seem to miss them. Why would that be?
Waiting in the wings we have continued speculation at new iPads and an improved Apple Smart Keyboard. A triple lens camera (like an iPhone), time-of-flight and a much more powerful A13X processor seems quite likely. A mini LED display is sometimes discussed (though it is unlikely), and an improved Apple Pencil with extra controls also keeps circulating as possibilities.
#6: New Macs
A new 13-inch MacBook Pro with a non-butterfly keyboard makes sense, and there's some speculation we'll see a thinner bezel which makes these Macs 14-inch machines in the same basic space. But what about those curved glass iMac rumors?
#7: EarPods
What if those tens of millions of AirPods Apple is thought to be manufacturing aren't just existing models, but also include those over the ear AirPod equivalents the company is thought to be developing? Just saying. And, you know, don't forget — AirPods are all about the music, in this case, the improved Apple Music. And Shazam, cars, and shrewd partnerships with music retail.
#8: AirPower
I get the feeling the bells and whistles on this fell off quite some time ago – but you can already get these. Will Apple come back with something? If it does it will have to be really good.
#9: iWork
People always forget iWork, but with Apple working pretty hard to make sure iCloud is a collaborative tool, why wouldn't it be working to make sure its Pages, Numbers and Keynote solutions look even more impressive for the spring season?
#10: iPhone 9
The iPhone 8 replacement is also expected, of which, more here.
What do you think is likely to happen?
Will Apple host a special event for all of these announcements, or will it choose to simply dribble them out over time? And will production really be impacted by the Coranavirus, or are those rumors just people trying to tweak the cost of AAPL stock?
Let me know what you expect in comments below.
Photo by Kristina Flour on Unsplash
Please follow me on Twitter, or join me in the AppleHolic's bar & grill and Apple Discussions groups on MeWe.
Dear reader, this is just to let you know that as an Amazon Associate I earn from qualifying purchases.