How to take control of moving checklist items in Apple Notes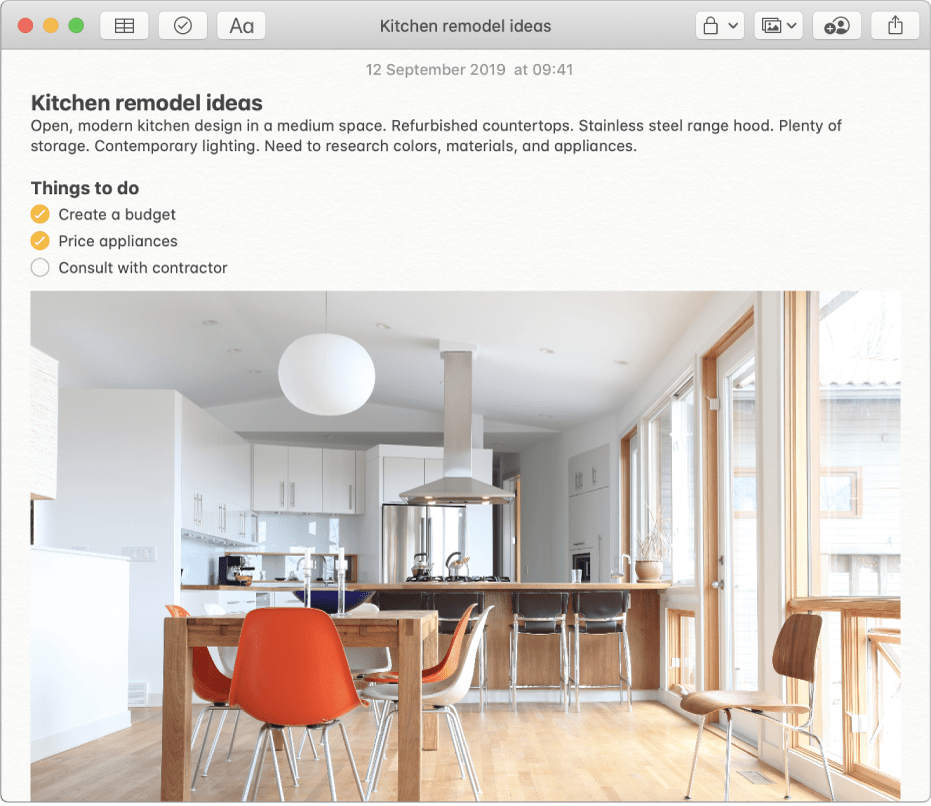 This very quick tip fixes the behaviour in which checklist items in Apple Notes move when they are completed, which can be annoying depending on what you are doing.
What is the problem?
When you create a checklist in Apple's Notes app little checkboxes appear beside each item in your list.
As you check those boxes as you complete one of the items on the list, the default Notes behaviour is to move the now-completed item to the bottom of the list.
Sometimes you don't want this to happen because you need a different way to keep oversight of your list.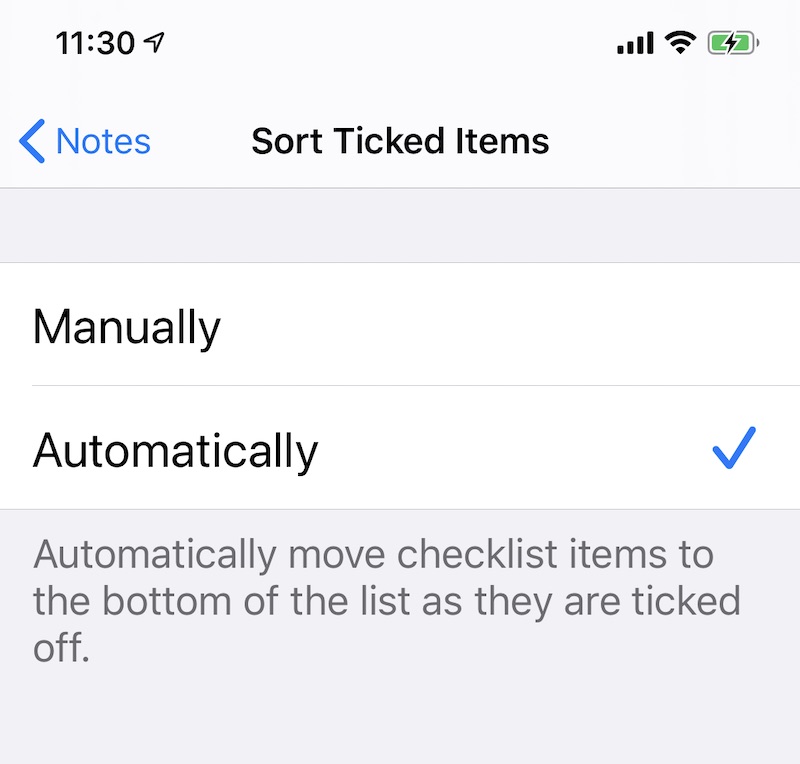 Here is the solution
Yes, there's a Setting for that.
Open Settings>Notes.
You'll find numerous options, the one you need for this task is Sort Checked Items.
Set Sort Checked Items to Manually.
In future your checklist items will remain static when you complete them. To get them to move again you'll need to change this Setting to Automatically.
There are several other useful Notes settings you may want to take a look at here, but one of the ones I use most often is the Sort Notes By item, which lets me sort them by title and date. I find this pretty useful.
Finally, Apple hosts a useful Notes user guide here.
Please follow me on Twitter, or join me in the Apple Discussions group on MeWe.
Dear reader, this is just to let you know that as an Amazon Associate I earn from qualifying purchases.