This iPhone compatible smart white cane may transform lives
WeWALK, who make a smart iPhone-compatible white cane for blind and partially sighted users, is now working to augment their offering with AI.
Smart stuff to improve lives
The developers have joined Microsoft's AI for Accessibility Programme to develop AI for their product, which is already in use in 37 nations.
The aim is to develop and validate a human behaviour model for visually impaired users, which should give the white can the kind of intelligence it needs to give users proactive guidance.
They also want to build a Voice Assistant to support visually impaired users, who'll get the right mobility information when they need it – piped directly into their ears if they use headphones. The Voice Assistant will be released later in 2020.
Microsoft's AI for Accessibility $25 million 5-year programme is working to use AI to amplify human capability for the more than one billion people around the world with disabilities.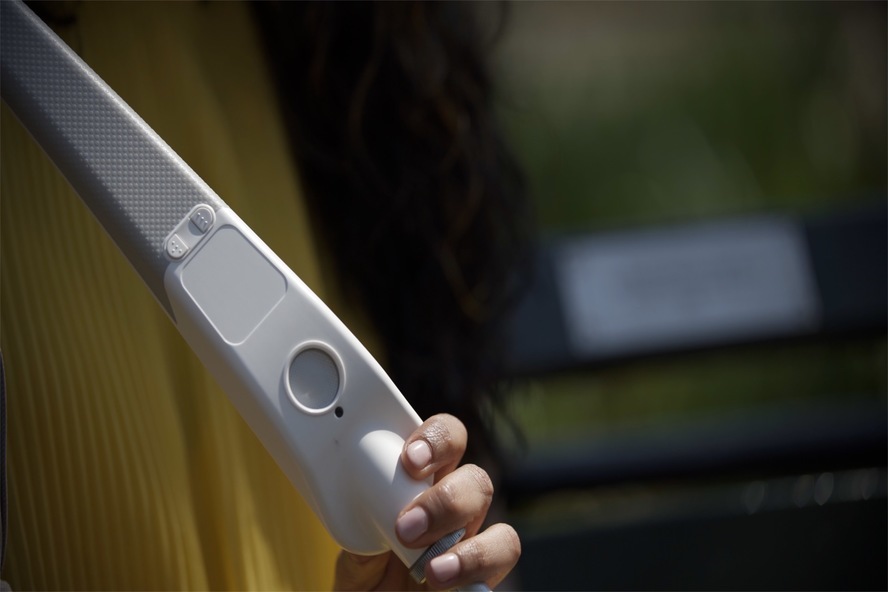 Why data matters
WeWALK's human behaviour model is due for release in 2021.
It matters because at present there are no accurate models for how a person who is blind moves and how their mobility holistically evolves, especially after receiving orientation and mobility training.
This leaves healthcare, government, and mobility trainers unable to effectively track how a person who is blind mobilizes and whether or not intervention has benefited them.
That's what this may help change, as the cane's built-in sensors along with data collected from a connected smartphone will help build the evidence base to help make better decisions.
Autonomy for all of us
Jean Marc Feghali, R&D Lead at WeWALK said:
"By working on these two objectives, WeWALK can set the standard for visually impaired mobility for both the individual user and the organisations that support them."
Kürşat Ceylan, WeWALK's co-founder & CPO said:
"As a blind person from birth, I know that it is very important to get the right habits of using a cane from a young age. It is amazing to see how WeWALK can enhance this aspect of our lives with high tech, making training and orientation more effective. I believe that the smart cane will be a symbol for the fully independent journey people who are blind or with low vision."
Selected as one of the best inventions of 2019 by TIME Magazine, WeWALK is a member of YGA Ventures, which is an ecosystem of impact entrepreneurs.
The team envisions WeWALK as a platform for continuous and collaborative development, putting it at the forefront of cutting-edge assistive technologies.
The free WeWALK mobile app which offers navigation and public transport tracking capabilities is available now for iOS and Android.
My take?
This is a great illustration of how technology can improve people's lives. In conjunction with Apple's existing selection of accessibility technologies, I'm just hoping this device will indeed benefit the lives of many blind and partially sighted people.
Please follow me on Twitter, or join me in the AppleHolic's bar & grill and Apple Discussions groups on MeWe.
Dear reader, this is just to let you know that as an Amazon Associate I earn from qualifying purchases.