Take a Look at this Awesome iPhone Video Production Kit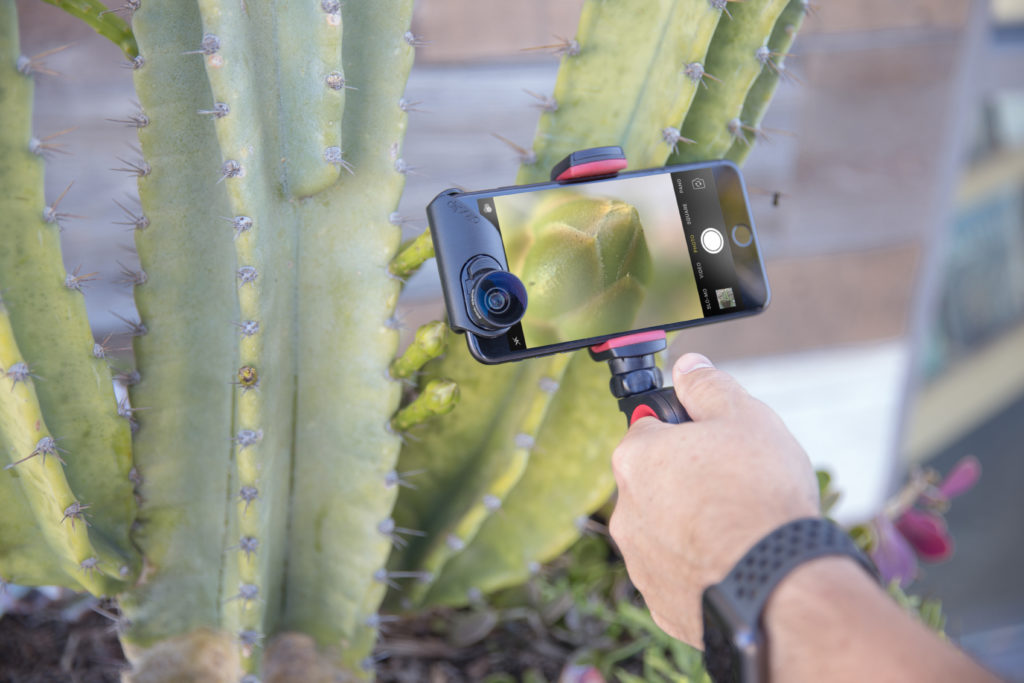 I think this will be really popular. If you've ever taken a look at the many amazing lens accessories available for iPhones, then you'll probably want to take a look at the limited edition Filmer's Kit from olloclip.
What it does
The kit comprises tools, lenses and a tough carry case collection of iPhone accessories for videography and photography on an iPhone. You'll find it for sale at Apple Stores, olloclip claims.
Inside the collection you'll find five different premium lenses and a grip that means you'll shoot farther, wider and closer than you could before with iPhone's built-in front and rear cameras.
The lenses included in the collection have been redesigned withpremium multi-element optics and a hinged lens base that keeps the lens flush with the camera.
What's inside?
The kit consists of a highly portable, toughened carry case. This includes EVA foam padding and a large mesh pocket for bits and pieces. Inside you'll find:
olloclip Core Lens Set for iPhone 7 & 7 Plus. This includes Fisheye, Super-Wide and Macro 15x lenses.
olloclip Active Lens Set for iPhone 7 & 7 Plus – capture your adventurous side with premium multi-element Telephoto and Ultra-Wide lenses.  (Adds 2x optical zoom).
olloclip Pivot, an articulated mobile video grip that pivots through 225 degrees of rotation to ensure proper positioning when you are filming or taking photos. It includes a Universal Clamp, 1/4-20 mount, GoPro adapter and integrated cold shoe mount. (You can even go diving with this, so long as you have waterproofed your iPhone.
I think this collection will be very popular among iPhoneographers and video makers. Its introduction really is a reflection of the direction of photography on mobile devices, and hints at the future of Apple in this space.
I have not reviewed this product, so do take a close look before investing in it.
Dear reader, this is just to let you know that as an Amazon Associate I earn from qualifying purchases.