Is this the future of external iOS storage?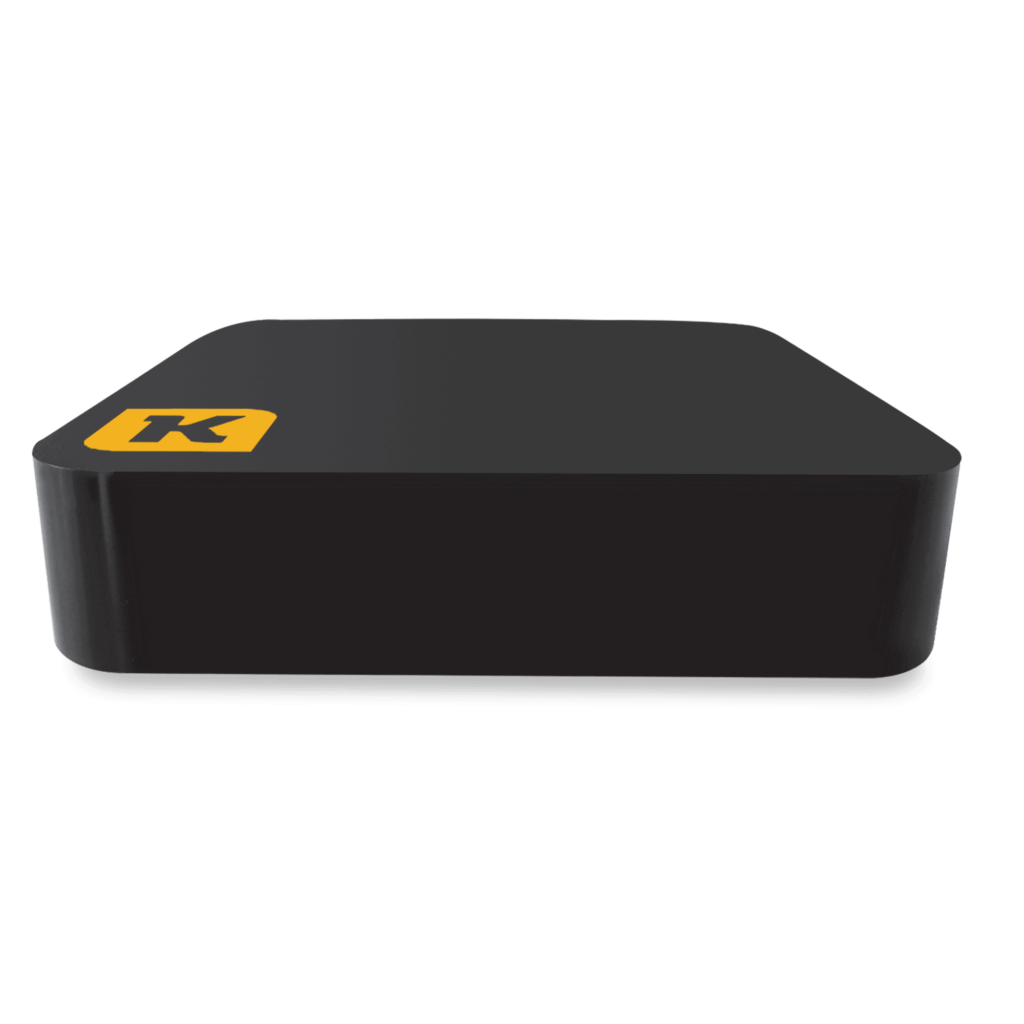 There's a lot of people who seem to want to be able to use external storage when they work on an iPad or iPhone, but it's possible connected systems that use apps will be the future of this.
What's in a file?
One of the latest solutions to deliver this kind of 'App For that' connected storage system comes from Kwilt – the Kwilt2 ($79) and Kwilt3 ($149), the next generation of the company's still available $49 Shoebox Mini and Shoebox Plus.
What I find interesting about these nicely designed products is that they turn any USB memory key or external drive into a private cloud storage device.
You can use these as hubs for up to three USB storage devices, or SD cards, and can then use the app to access and store files from your iPad or iPhone to external storage.
This little video explains how the system works (though it is a bit marketingy):
"Camera technology is constantly improving, and as a result, photos and videos are taking up more space. We founded Kwilt with a mission to provide safe, reliable access to your memories without having to overpay for online cloud storage or compromise on privacy and original photo resolution," said Marc-Antoine Benglia, CEO of Kwilt in a statement.
"Designed based on our users' feedback, the new Kwilt devices further this mission, providing more convenient and powerful options for consumers looking to preserve, access and share their memories with maximum freedom."
The systems both include faster Quad-Core CPU and Penta-core GPU processors, multiple USB ports, faster Ethernet and Wi-Fi connectivity and built-in USB and SD card reader ports.
Kwilt2 is the entry level device aimed at mobile and tablet photographers, while Kwilt3 offers faster processors, enhanced networking speeds and USB 3.0 capabilities to satisfy DSLR, drone and action camera photographers.
Here's the sales points from the company's press release:
Enjoy all the benefits of cloud storage with the privacy and flexibility of home storage
Take advantage of the built-in SD card reader, which allows consumers to copy the content of their DSLR, action camera or drone SD card directly to any drive attached to Kwilt2 and Kwilt3
Enjoy unlimited mobile storageby connecting up to 3 USB storage devices or a standard USB port replicator directly to Kwilt2 and Kwilt3 for even more expansion.
Maintain original, full-resolution photosand videos
Access photos, videos and all other digital files from anywhere, on any computer or mobile platform
Easily share photos via text message, email, social media or link
No longer pay monthly storage subscription feesor suffer from storage limits
Maintain complete privacywith a secure, personal cloud accessible only by the user
Revisit old memorieseffortlessly thanks to Kwilt's aggregation of several sources of cloud and home content (Instagram, Facebook, Google Photos, Dropbox, etc.) into a single stream. This allows consumers to search, access and rediscover all of their photos and videos – including those stored across various cloud platforms – in one place.
My take?
This looks like an interesting solution for iPhone and iPad users who want to maximize the use they get out of Apple's pathetic 5GB free iCloud storage limit.
Kwilt2 and Kwilt3 are available for purchase immediately in the US for $79 and $149 respectively on MyKwilt.com. The Kwilt 4.0 apps are available for free on the Android and iTunes app stores, and the Mac and Windows apps are available at MyKwilt.com/downloads. You should probably also check for availability on Amazon.
Dear reader, this is just to let you know that as an Amazon Associate I earn from qualifying purchases.