iOS 11: Evernote Makes Siri Part of the Team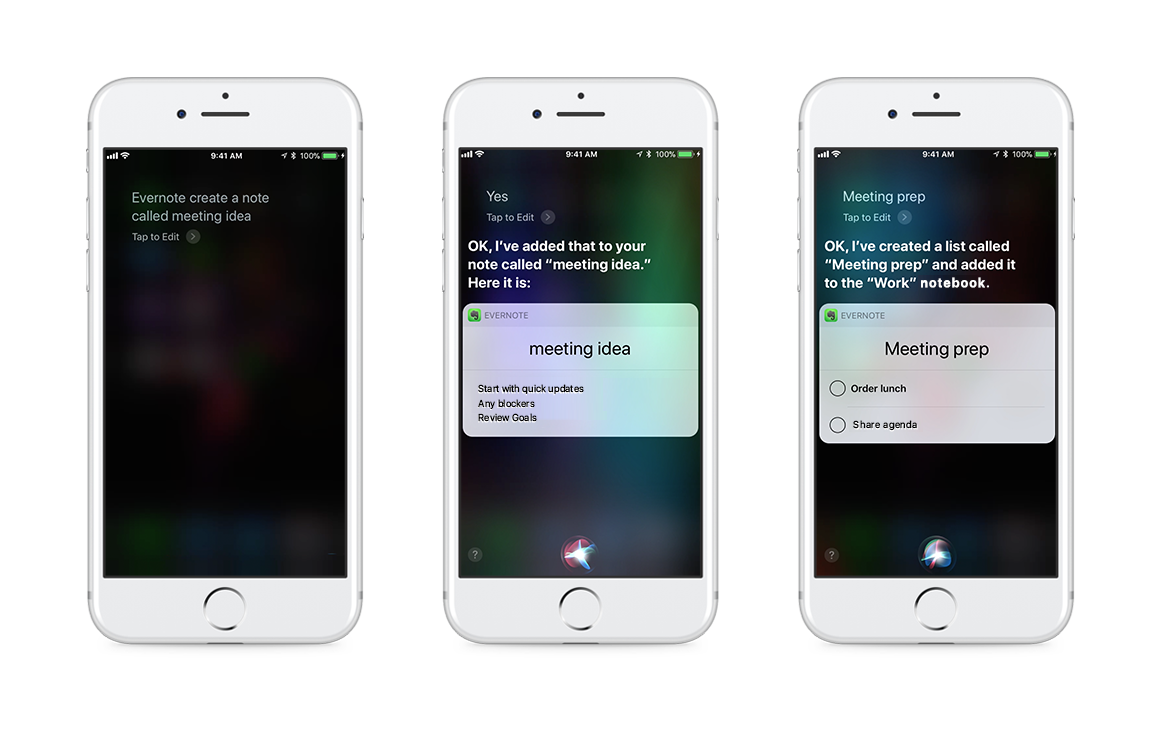 This is a great improvement: Evernote today announced its popular app will integrate with Siri, which means you'll be able to ask Siri to do things for you in Evernote.
Filing assistant      
This means that if you use Evernote on an iOS 11 device, you'll be able to ask Siri to do things like:
"Evernote, create a note called Meeting Ideas"
"Evernote, add 'bring pizza' to my Meeting Ideas note"
"Evernote, create a list with 'order lunch' and 'write agenda'"
"Show me what I created today in Evernote"
"Create a shopping list on your iPad while you're making breakfast; add to-dos to Evernote on your iPhone while you're stuck in traffic; create a note with your AirPods while you're working out," the company says.
What it does
Evernote's Siri integration means you can ask Siri to do the following:
Create a new note
Create a note with a task list
Create a reminder
Add to an existing note ("Add 'Order lunch' to my 'Meeting ideas' note.")
Add to an existing task list
Search for notes in Evernote
Mac users are in for a little disappointment, as unfortunately macOS does not currently support SiriKit, which allows Siri to handle your requests on iOS.
Dear reader, this is just to let you know that as an Amazon Associate I earn from qualifying purchases.