Who knew this useful Share pane talent?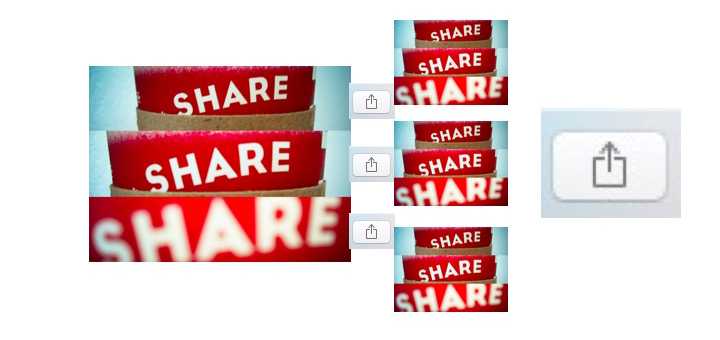 I do try to keep up, but I only just noticed this useful Share pane feature.
The Share button is available all over macOS Sierra. It lets you share things in various ways.
What I only recently noticed is/was that the Mac tracks how you use the button. This means that if you regularly share items with specific people the Mac will notice that you do. It will then helpfully add a shortcut to share items with those people at the bottom of the Share item in a new 'Recents' section. It's not an especially earth-shattering function, but I do think it's pretty smart.
I guess some of my readers will have noticed this already, of course, so here's a little detail you may have missed: You probably already know that if you select an item in Finder you can take a Quick Look at that item just by tapping the Space bar? Great — but had you noticed that when you select the item and then open it by simultaneously tapping Space and ⌥ you'll see it in full-screen view?
Dear reader, this is just to let you know that as an Amazon Associate I earn from qualifying purchases.