Introducing the MacBook Pro Dock for the Super Rich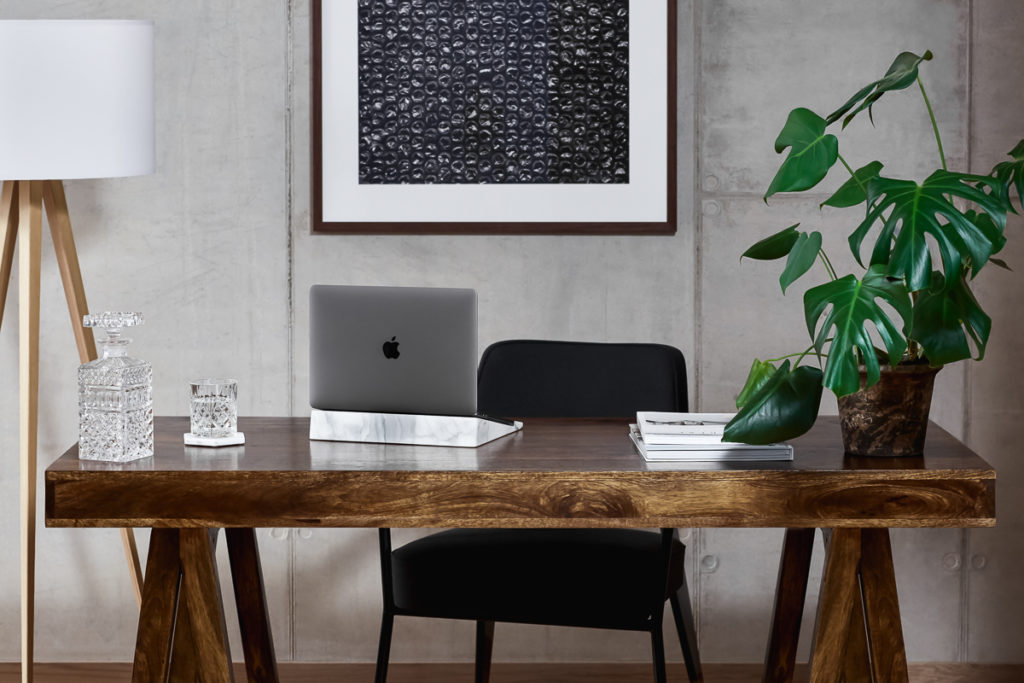 Eu nao sou rico, I am not rich. I don't think I ever will be. I'm not even certain anybody really should be. What use are riches on our temporary journey?
Well, they get you food, houses, clothes and cars, and while money don't buy you love it can probably purchase you a little attention. It can also purchase you what I think is the world's most expensive MacBook or MacBook Pro dock: BLOCK.
BLOCK is a solid sculpted slice of Italian marble and will cost you just under $4,000. It has no moving parts, no hidden features. It is not adjustable. But it looks kind of cool.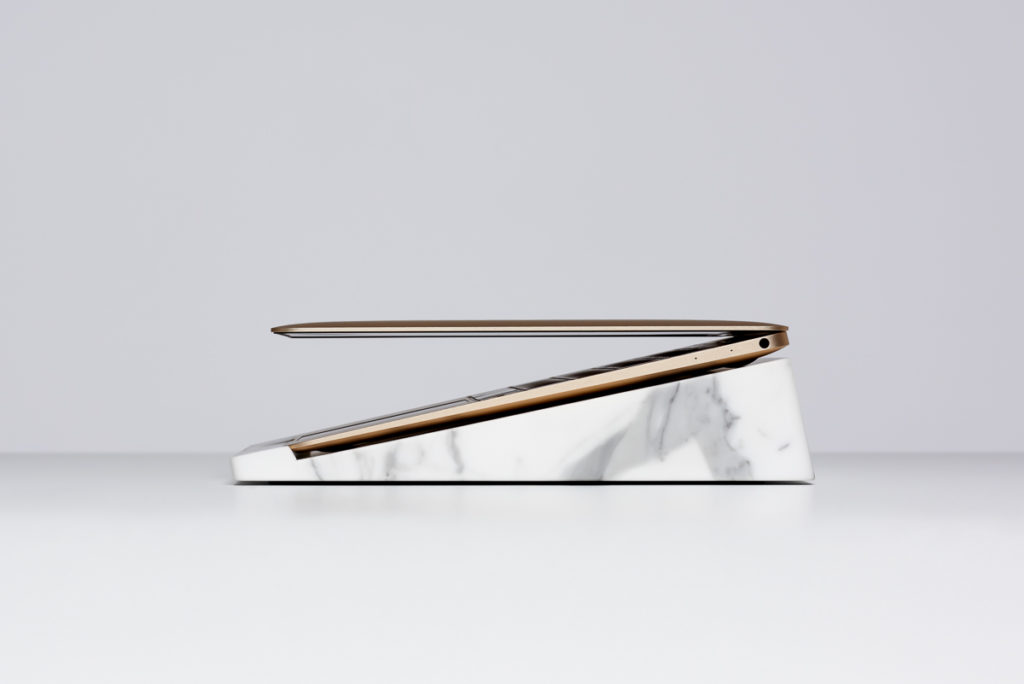 Each one is made from a 14-kilogram, 6-centimeter-thick slab of Statuario marble. Each slab is unique, hand-selected for its characteristic beauty of bold veining and intricate patterns.
"We chose to work with marble because it is elegant, robust, and transcends time," said co-founder and head designer Ryan Hursh in  his company press release.
"We love the contiguity of utilizing this old stone, made famous through ancient architecture and sculptures from masters such as Michelangelo — who sourced his marble from the same quarries as we are — and pairing it with the modern look and feel of aluminum."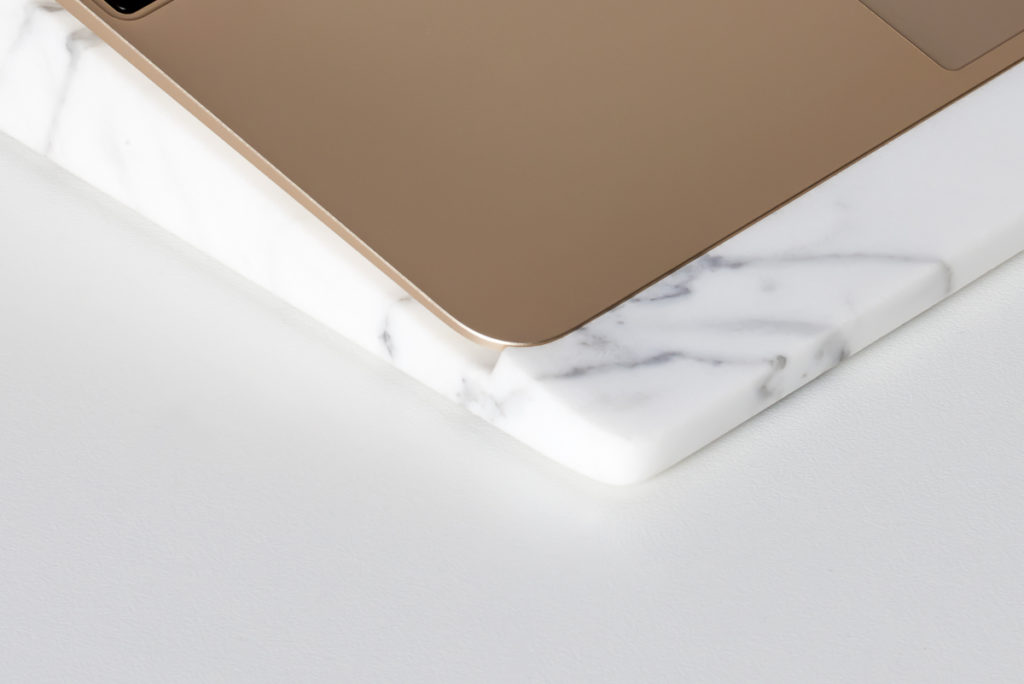 The marble is brought from Carrera, Italy to a factory in Berlin, Germany where it goes through a seven-hour process to be turned into the dock you see. It's a marble pedestal for your Mac.
The press release sounds very Jony Ive:
"BLOCK is a near-seamless extension of an Apple MacBook computer, raising an object of daily use onto a pedestal, marrying metal and stone into aesthetic harmony while matching the design quality and elegance of the computer it holds."
"Yet BLOCK does not only function as an object to admire, it is pleasurable to use. The experience of sliding the notebook onto BLOCK is gratifying, the curves hugging the computer's edges. The softly hand-polished surface is smooth and initially cool to the touch, warming only slightly from body heat. The marble itself is sumptuous. BLOCK is simply the most luxurious computer accessory to have ever been created."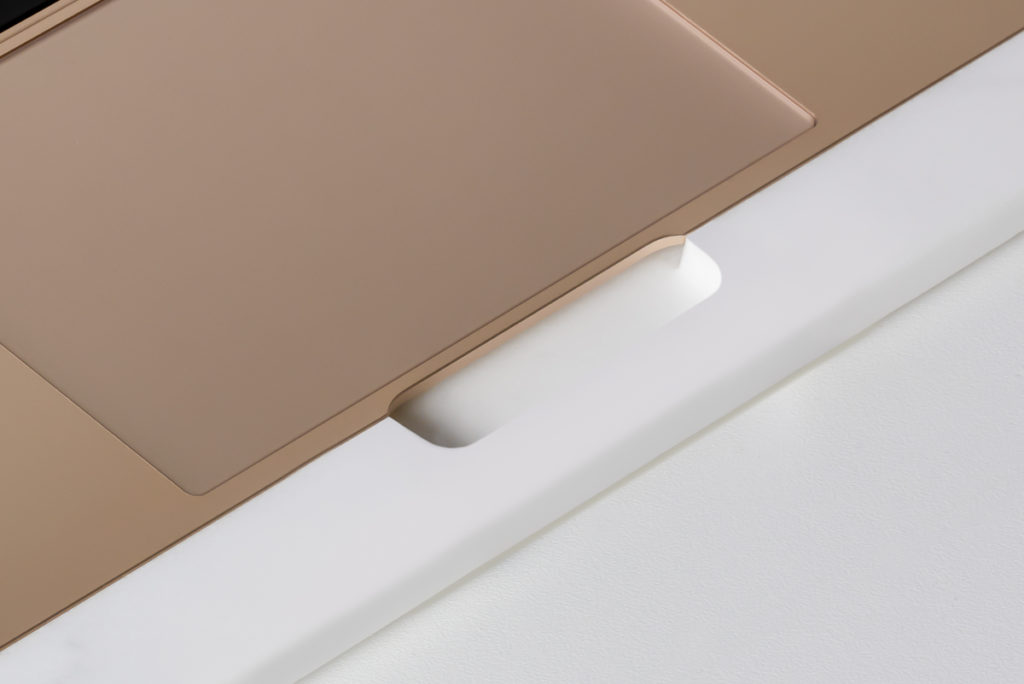 This touch of tech luxury ain't cheap. Three models are available, BLOCK 12" for MacBook (mid-2015 and newer), BLOCK 13" and BLOCK 15" for MacBook Pro (late 2016 and newer). Prices range from €3,200 – €3,700 outside the EU. Here's the link.
I had a quick word with the designer, Ryan Hursh. He told me:
"I started using a laptop stand nine years ago when I had a hard drive burn out. It was horrible ugly. [Editor's Note: He's pretty much right about that] I always complained about the options, then 17 months ago decided to take matters into my own hands. There was never a desire to create a largely unobtainable product. But there was a desire to create something beautiful, of actual quality, and ethical production. Throw capitalism into the mix with a need to earn profit and stay afloat and that brings us to where we are."
If you've got the cash to buy one of these, then please can I ask you to make a donation to the victims of the Grenfell Tower fire on your way through?
Dear reader, this is just to let you know that as an Amazon Associate I earn from qualifying purchases.