Introducing Apple's new iPhone Xs series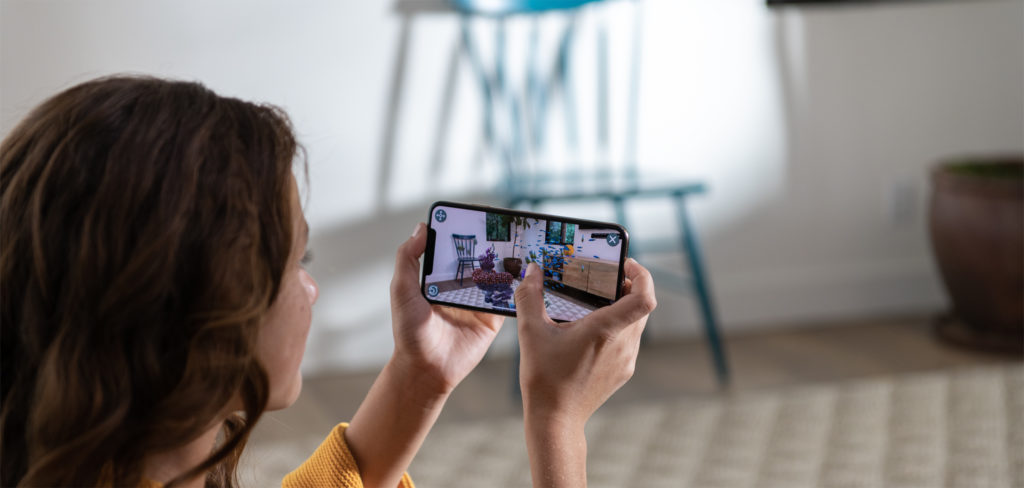 Apple continues to forge ahead and now seems to be at least two years ahead of its rivals in the smartphone space – and that's just the processor.
Modesty becomes thee
Apple really isn't hiding its light under a bushel here. Shyly it admitted itself to be "taking the vision for the future of the smartphone to a new level," with its new devices.
TL;DR version
Numerous technological advances and improvements in the latest devices include
All-screen OLED displays
That superior super-fast 7 nanometer A12 chip
Highly advanced dual camera system
Faster Face ID
Wider stereo sound
Dual SIM
You get much more screen in devices that are smaller than their predecessors, pretty much
You can drop it in wine!!
iPhone Xs and iPhone Xs Max will be available for pre-order beginning Friday, September 14 and in stores beginning Friday, September 21.
What's on offer?
The 5.8-inch iPhone Xs and 6.5-inch iPhone Xs Max feature Super Retina displays, a faster and improved dual camera system that offers breakthrough photo and video features, the first 7-nanometer chip in a smartphone — the A12 Bionic chip with next-generation Neural Engine — faster Face ID, wider stereo sound, a beautiful new gold finish and introduce Dual SIM to iPhone.
What Apple says
"iPhone Xs is packed with next-generation technologies and is a huge step forward for the future of the smartphone. Everything is state of the art including the industry-first 7-nanometer A12 Bionic chip with 8-core Neural Engine, faster Face ID and an advanced dual camera system that shoots Portrait mode photos with Smart HDR and dynamic depth of field," said Philip Schiller, Apple's senior vice president of Worldwide Marketing.
"iPhone Xs is not one, but two new iPhone models, and iPhone Xs Max offers the biggest display ever in an iPhone with the biggest battery ever in an iPhone, delivering up to an hour and a half more battery life in your day."
The display
Apple says the new smartphones feature the sharpest displays with the highest pixel density of any Apple device.
You'll get a million to one contrast ration, remarkable brightness and true blacks – and get 60 percent better dynamic range in HDR images. It's even better on the Max, which delivers over 3 million pixels for videos, movies and games, offering the largest display ever in an iPhone in a footprint similar to iPhone 8 Plus.
Dolby Vision, HDR10 and iOS system-wide color management for the best color accuracy in the industry.
What a body
The front and back glass design features the most durable glass ever in a smartphone with improved scratch resistance, while the glass back enables faster wireless charging. The body sees a stainless steel band  (in gold, silver and space gray)
The sound
Wider stereo playback creates a more immersive soundstage.
IP68 water resistance
iPhone Xs and iPhone Xs Max reach a new level of splash and water resistance of IP68 for up to 2 meters for 30 minutes and protect against everyday spills including coffee, tea and soda. (and wine – ed)
That powerful chip
The A12 Bionic is the first 7-nanometer chip ever in a smartphone. It features a six-core fusion architecture with two performance cores that are up to 15 percent faster than before along with four efficiency cores that are up to 50 percent more efficient and a four-core GPU that is up to 50 percent faster,
What about battery life?
iPhone Xs offers 30 minutes longer than iPhone X, and iPhone Xs Max offers an hour and a half longer than iPhone X, between charges.
Smart smartphones
The powerful processor means these devices are built for advanced machine learning in everything from photography to augmented reality. The Neural Engine has a new eight-core design that allows it to complete up to 5 trillion operations per second compared to 600 billion in A11 Bionic.
This enables new capabilities like faster plane detection for ARKit and new features that use real-time machine learning. For the first time the Neural Engine is open to Core ML, empowering developers to build apps that utilize this highly efficient machine learning engine.
Core ML running on the A12 Bionic Neural Engine is up to nine times faster than on A11 Bionic, with as little as one-tenth the energy usage.
A phone, a music player, an internet device – and the world's best camera
iPhone Xs continues to bring innovations to photography, one of the most impressive being that dynamic depth of field is user adjustable in the Photos app – after you take the image!
The 12-megapixel dual camera system features dual optical image stabilization with 2x optical zoom and a sensor twice as fast as iPhone X.
You also get things like advanced depth segmentation using the Neural Engine, Smart HDR creating photos with high dynamic range and detail, and advanced bokeh quality in Portrait mode photos. Portrait mode with Depth Control is also available on the TrueDepth camera for selfies, which includes Memoji and faster face tracking support for third-party ARKit apps.
iPhone Xs and iPhone Xs Max deliver the highest quality video capture in a smartphone.
The larger pixels and larger, faster sensor enable improved low-light performance and video stabilization, as well as extended dynamic range for more highlight and shadow detail in video modes up to 30 frames per second. Using the four built-in mics, users can also record stereo sound to get the most out of video recordings.
LTE
iPhone Xs and iPhone Xs Max introduce Gigabit-class LTE for even faster download speeds.
Dual SIM
Dual SIM through the use of a nano-SIM and digital eSIM.
Availability
iPhone Xs and iPhone Xs Max will be available in 64GB, 256GB and 512GB capacity models in space gray, silver and a new gold finish starting at $999 (US) and $1,099, respectively.
The iPhone Upgrade Program for iPhone Xs and iPhone Xs Max starts at $49.91 and $54.08, respectively
Customers will be able to pre-order iPhone Xs and iPhone Xs Max beginning Friday, September 14, with availability beginning Friday, September 21, in more than 30 countries and territories including Australia, Austria, Belgium, Canada, China, Denmark, Finland, France, Germany, Guernsey, Hong Kong, Ireland, Isle of Man, Italy, Japan, Jersey, Luxembourg, Mexico, Netherlands, New Zealand, Norway, Portugal, Puerto Rico, Saudi Arabia, Singapore, Spain, Sweden, Switzerland, Taiwan, the UAE, UK, USand US Virgin Islands.
iPhone Xs and iPhone Xs Max will be available in more than 25 countries and territories including Andorra, Armenia, Bahrain, Bulgaria, Croatia, Cyprus, Czech Republic, Estonia, Georgia, Greece, Greenland, Hungary, Iceland, India, Kazakhstan, Kuwait, Latvia, Liechtenstein, Lithuania, Malta, Monaco, Oman, Poland, Qatar, Romania, Russia, Slovakia, Slovenia and South Africa beginning Friday, September 28.
Dear reader, this is just to let you know that as an Amazon Associate I earn from qualifying purchases.