How to use Smart Annotation on iPad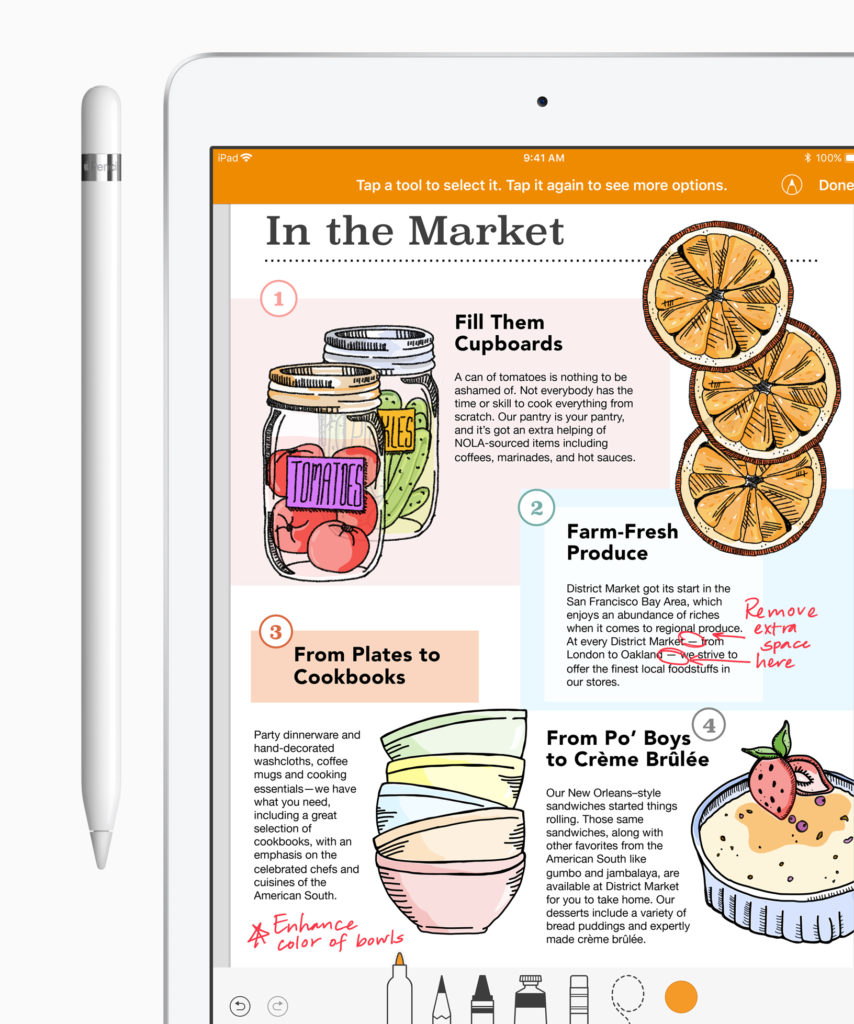 Apple continues to add useful features designed to enhance productivity in an easy to use and learn way. Smart Annotation is a recent addition to the iPad/iWork feature set.
What is Smart Annotation?
Smart Annotation is an iWork feature that you can use in Pages. It lets you annotate documents open in those apps using your Apple Pencil, Logitech Crayon or finger.
Those annotations are smart in the sense that as you edit your document they will move to fit the new layout, remaining linked to the relevant item they annotate. If you circle a sentence and make a note about that sentence, the circle and the note will move with the sentence if it is placed elsewhere on the page.
Warning: Apple warns that this is a beta feature and says that if you use it you should make sure to save a copy of the document you are working on.
How to use Smart Annotation
To use this feature with a finger, Logitech Crayon or an Apple Pencil, just open the document and tap on the display with your Pencil to invoke the drawing options. Look to the top of the app window:
If you see the words 'Smart Annotation beta' in the title bar you can begin to annotate the document.
If you don't see those words tap the ellipse (…) icon on the top right corner to enable Smart Annotation beta in the drop-down list.
Annotate your document
When you've finished annotating just tap Done.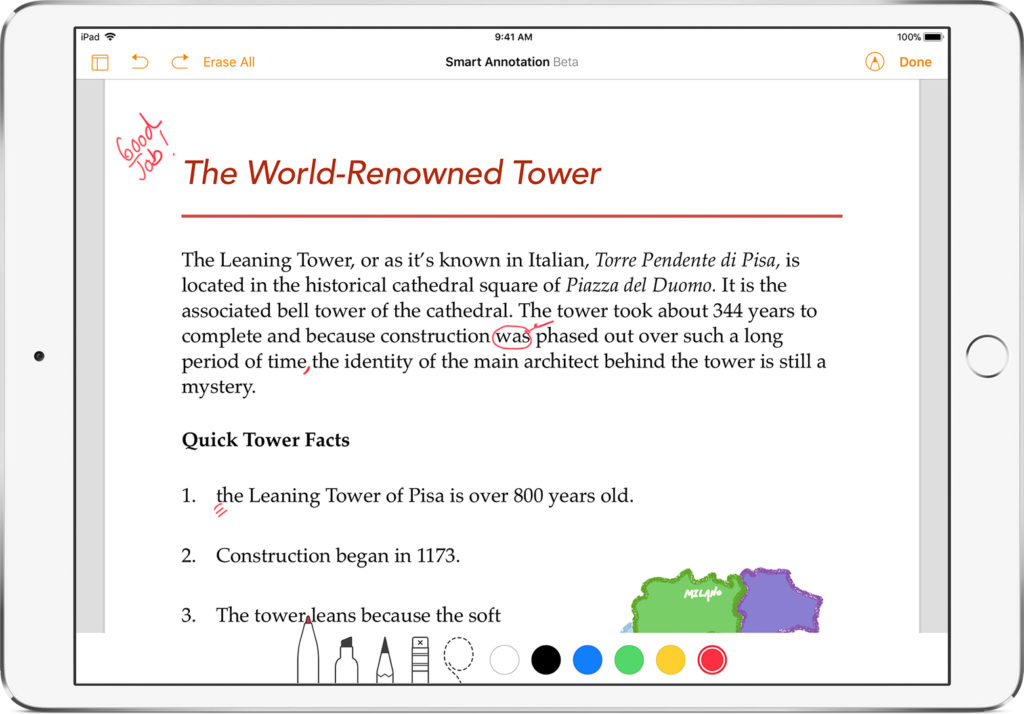 Want to delete an annotation?
Just select it and tap Delete when it appears.
Want to read a document without annotation?
Just tap the View button in the top left (it's the icon right beside the word Documents) and toggle Smart Annotation from green to off – boom, it will no longer be visible. Switch it on again to get those notes back.
Want to export a document with annotations?
You can only export documents with their Smart Annotations included in Pages or PDF formats – if you export them in Word, RTF, EPUB, or Pages '09 document file formats your annotations won't be included.
Want to use Smart Annotation on a Mac?
You can remove, show and hide Smart Annotations in Pages on your Mac, but you can't currently create them.
More information?
Apple support page for Smart Annotation.
Dear reader, this is just to let you know that as an Amazon Associate I earn from qualifying purchases.