How to Maximize Usable Screen Space on Your Mac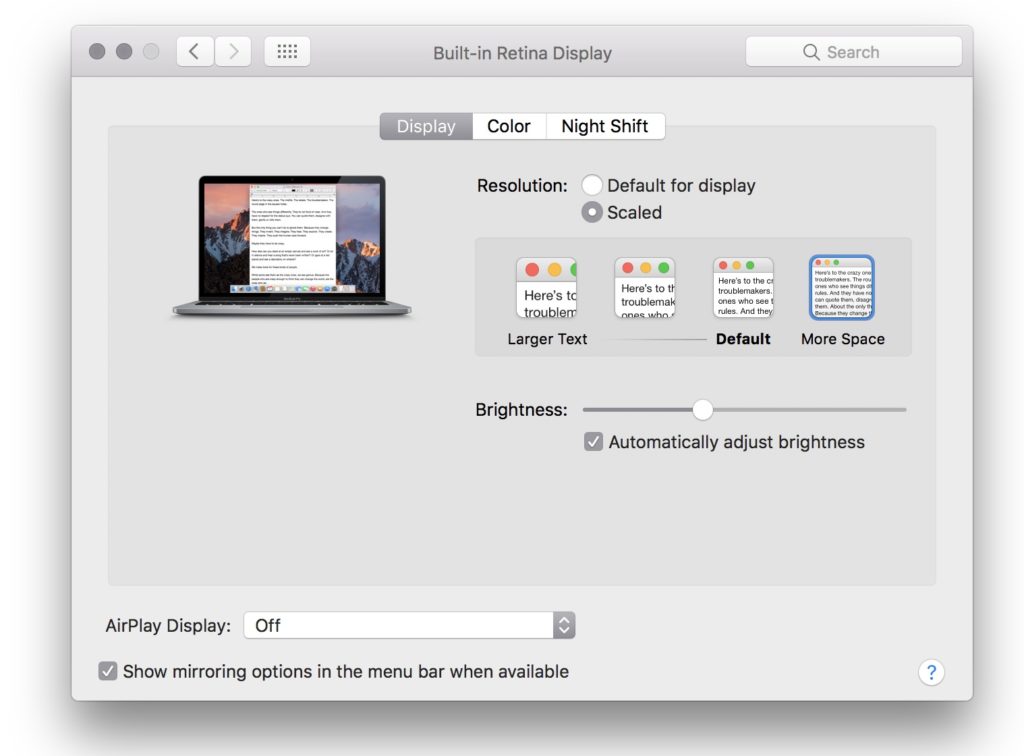 Do you ever feel cramped when you know you need just that little more desktop space when you're working on an image, document, or something else? You're not alone – the good thing is that Apple knows this and that is why you can hide both your top-screen Menu bar, as well as the Dock.
What's on the Menu?
Most Mac users have become so used to the constant presence of the Menu bar they may have missed that as of El Capitan, Apple made it possible to hide it.
Open System Preferences>General
Look at the Appearance section, you'll want to toggle the 'Automatically hide and show the Menu bar' setting to on.
**boom**: Your Menu bar will immediately disappear, which gives you a little bit more usable space.
Your Menu bar hasn't really gone: When you need to access it just hover your cursor where it should be and it will reappear.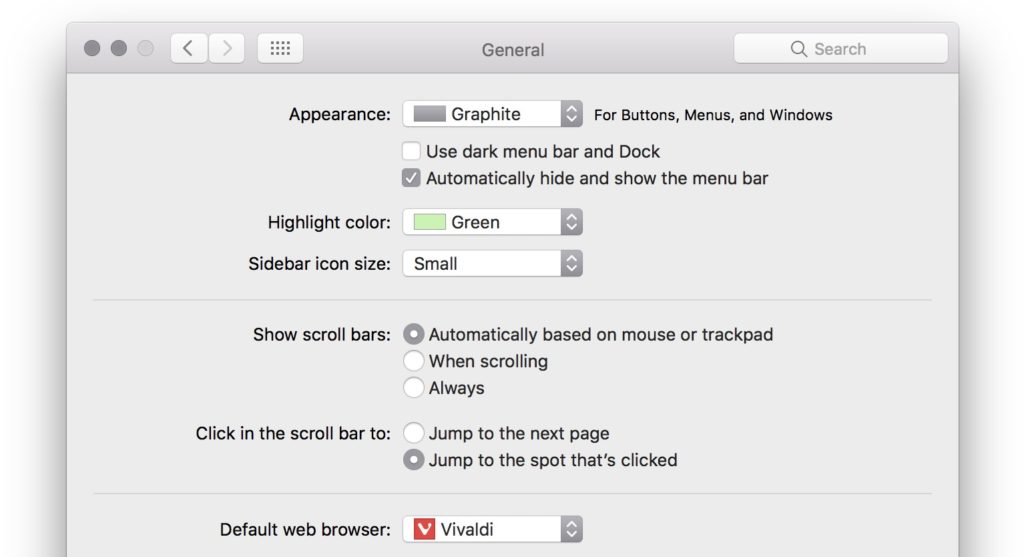 Hiding the Dock
I do think most Mac users know how to hide the Dock, but in case you don't here is what to do:
Open System Preferences>Dock and toggle 'Automatically hide and show the Dock' to on.
You can also control-click the dividing line between applications and documents/Trash and select Turn Hiding On in the menu that appears.
Change Display Resolution
If you are using a Retina Display, Apple has hidden another neat way to get more desktop space inside Display settings (System Preferences>Displays).
In the Displays dialog that appears you'll probably see your Mac set to 'Default for Display', you'll also see another option, 'Scaled'.
Enable Scaled and you'll find four options – Larger text, an unmarked option with slightly smaller text, default (your current setting) and More Space.
Select More Space and the display resolution will change, enabling you to see more stuff in your viewable area.
Maximize and Minimize
Another handy OS X feature is the ability to maximize your active app to full screen mode. To get to this mode just tap the green traffic light button in the window. To exit this mode tap Esc. You can also minimize an app by tapping the yellow light.
You can also zoom windows manually by Option-clicking the green traffic light icon.
Split Screen Mode
Now you have all this usable screen space you'll want to make use of it. Quite apart from using Spaces, Mission Control, and handy tricks like grouping all your documents inside of their app, you also need to learn to use Split Screen Mode.
To get to using Split screen on a Mac just hold down the green traffic light button in the top left of the app window.
Keep holding it and you should see the window shrink and the screen should develop a line down the middle, with a greyed-out area denoting the active half of the screen.
Just drag the app you are using now to the relevant part of the window (left or right)
Release the button then click another app window to use both applications alongside each other. When you want to exit Split view just tap the green button.
I hope these ideas help you get a little more from using your Mac. Please share your favorite Mac productivity tips with all of us in comments below.