Apple's modem development team has huge challenges to solve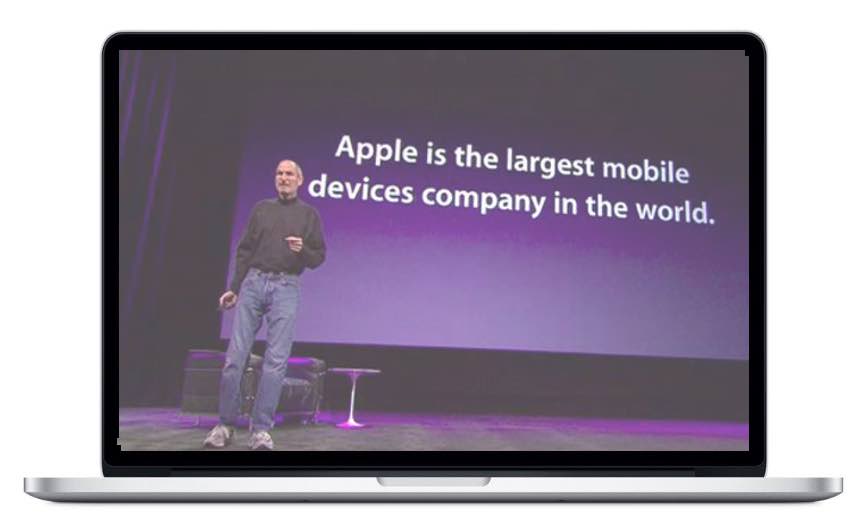 Apple's smart processor team has already created the world's most powerful mobile processor, now it is looking to build the modem inside of mobile devices. What could possibly go wrong?
Modems aren't just for calling any more
Things have changed since Apple shipped the EDGE-based iPhone in 2007. The 3G (now 4G) tidal wave means the network is critical to almost everything we do today.
Whole industries rely on remaining connected.
They use iPhones at sea, and in the air. Factories depend on connectivity. Farmers are tech-savvy, sheep are tagged and intelligent remote machines plant and care for crops.
All of these devices make their own noise, and while they use a combination of different network connectivity standards, the control system frequently remains the same as your smartphone.
Future-proof
The future of network connectivity is intelligent, heterogenous, supports multiple standards, is highly secure, must be as confident connecting to a smart plug socket as it is to a data server, and will also need to be able to deliver interference-free communications between moving objects, including cars.
Networks are complex. LTE introduced things like policy management, quality of service levels that mean you'll get less lag when watching a video and none at all if you are an enterprise user and your needs are business critical.
Edge-based intelligence on your device speaks with AI in the networks themselves, which are also in discussion with machine intelligence in network server centers, control rooms and beyond. These networks have a lot to do. And all of it is important.
Network slicing or SD-WAN deployments depend on a heck of a lot of clever technologies working together all the time in real time so as not to waste your time.
Intelligent inside
Somewhere within all this mad communication that most of us aren't even aware of sits those little tiny modems inside your smart devices, and these are now being upgraded to handle a brand new almost there but not quite agreed standard (which AT&T doesn't really support) called 5G.
The first 5G phones are supposed to ship this year, but they'll be little more than toys for the boys, as there are hardly any real 5G networks or services and the standard still isn't fully baked yet. I won't be investing in a first-gen 5G smartphone until I know there's networks and services to support them.
Apple's spat with Qualcomm has apparently put it back a little, but I suppose Apple wants us to believe that the alleged anti-competitive behavior of Qualcomm has held the industry back.
I don't know, I'm not a lawyer have no inside track on all of this, and think most people are left pretty cold by these kinds of corporate legal battles. Though we will insist that our suppliers deliver solutions that, you know, actually work.
Standards-compliant
That's why Apple's modem development team has so much to do over the relatively limited time they seem to have in which to build the world's best mobile device modem, capable of handling UMTS, EDGE, GSM, LTE, 5G and a zillion other mobile standards.
The tragic fact is that handling those standards still isn't really enough, as Apple also needs to ensure these devices sit, fit and have the wit to handle life in the next-gen network fast lane its fast-growing congregation of enterprise iPhone users will be living in.
And you can rest assured the company will be looking to invent a little artificial intelligence to manage and prioritise and segregate all the many different types of network traffic those modems will need to handle not just when devices containing them ship, but up to five years later. So, these things need to be software upgradeable — simOS?
The power and the glory
What else will Apple's modem dev team need to think about?
Power, of course.
These devices are slim, trim and designed to save the planet (well, other than the conflict minerals so many smartphones still contain). Those modems eat power, though, and creating a modem capable of delivering on all the many evolving tasks of these technologies while offering a battery life our grandchildren will be proud of seems pretty important.
But wait, there's more: the team will inevitably be looking at what other network-based features are worth packing inside these next-gen Apple modem chips.
The obvious is usually the best answer, so it seems pretty clear you'll want them to pack Wi-Fi and Bluetooth support inside the same modem.
Not only might this help Apple reduce overall battery life, but it may also make the modem more capable of doing the only thing that will save the Internet in an Internet of Things age, which is to be able to hand off connections to the most available connectivity standard the device can find, whether that's Wi-Fi, Bluetooth, a carrier's network or even the white space or satellite-based alternative that happens to be available in that split second your device happens to be there.
Oh, and it's got to be able to switch to another network as you leave the area, without interrupting your incredibly important Group FaceTime (shh) chat.
(I've not mentioned security and privacy, but will an Apple modem put user's in control of the location data carriers collect on the basis of your SIM?)
[amazon_link asins='B07BFWYV8H' template='ProductCarousel' store='playlistclub-21′ marketplace='UK' link_id='4396b88a-f194-4ef5-b455-077481b736f6′]
Sing a song of SIM
The SIM! It's not impossible Apple's team will want to roll a software-based SIM inside of the modem itself. There's got to be a power and convenience advantage in doing so.
These are just some of the things senior vice president of hardware technologies, Johny Srouji and his team will need to think about as they try to make a difference to the future of connectivity on Apple devices.
Let's summarize all these challenges:
It just works
Standards-complaint, including 5G
Future-proof
Intelligent inside
Capable of prioritising traffic
Software upgradeable
Capable of consistent connection between fast-moving devices, because smart cars like talking to each other, too.
Highly secure
Powerful yet not greedy for power
Paradigm-changing
Everything in the right place
The best modem money can buy
Put it all together and that's quite a challenge.
Though, given Apple's chip development innovations so far, it's a challenge Srouji's secret teams may enjoy attempting.
Please follow me on Twitter, or join me in the AppleHolic's bar & grill and Apple Discussions groups on MeWe.
Dear reader, this is just to let you know that as an Amazon Associate I earn from qualifying purchases.