Apple's iPhones lead U.S., dent Android's share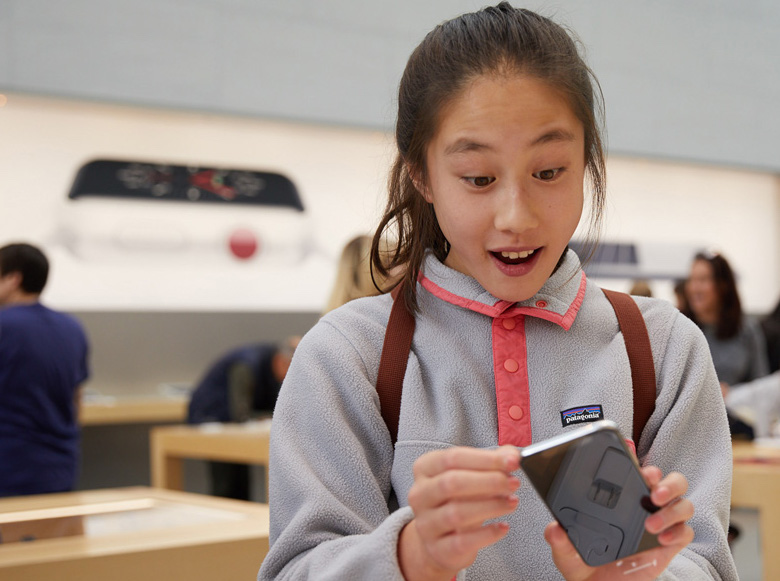 Apple's move to broaden its iPhone market with offerings scaling from the iPhone SE all the way to the high-end iPhone X has paid off, denting Android's U.S. share and occupying eight of the top ten U.S. handsets by sales with iPhones.
The essence of iPhone
The iPhone 8 Plus is the most popular smartphone in the U.S., according to the latest CIRP data – and the 8 and the X aren't so far behind.
Kantar this week released its own data that revealed iPhones to account for eight out of ten of the world's biggest-selling smartphones with iOS seeing a 6 percent increase in market share at the expense of Android.
Apple's U.S. smartphone share grew 5.9 percent, giving it 38.7 percent of the market, with iPhone 8 and 8Plus accounting for one in five smartphones sold.
"Samsung and LG have both felt the heat from Apple's performance, seeing share fall over the year," Kantar said. Android's U.S. marketshare fell from 65.5 to 61 percent.

Widening reach
CIRP says iPhone 8, 8 Plus, and X accounted for 54% of US iPhone sales in the quarter, with iPhone 8 at 13%, iPhone 8 Plus at 24%, and iPhone X at 17%.
Josh Lowitz, CIRP Partner and Co-Founder, said: "The latest iPhone 8, 8 Plus, and X models accounted for a little more than half of sales, yet last year at this time the then-latest iPhone 7 and 7 Plus accounted for over 80%. And, the iPhone 6S, 6S Plus, and SE grabbed 20% in the past quarter, virtually the same as in the June 2017 quarter, though at lower price points. So, it looks like two-year old legacy iPhones have squeezed the newer models."
[amazon_link asins='B07CLNFJKN' template='ProductCarousel' store='9to5ma-20′ marketplace='US' link_id='7a32783c-90dd-11e8-b332-e523a69d9d98′]
"Apple currently enjoys unprecedented depth across the smartphone price spectrum, ranging from the iPhone SE to the $1,000 iPhone X; resulting in continued growth and hitting Samsung and LG hard," said Dominic Sunnebo, Global Director for Kantar Worldpanel ComTech.
"While Samsung is well represented at the premium end of the market with its S9 and Note series, and its budget orientated J series helps compete against LG, lack of depth in the mid-high tier is allowing Apple to find a new avenue for growth."
And that avenue of growth is destined to expand once again, as Apple launches new and more sophisticated devices at what are expected to be slightly lower price points.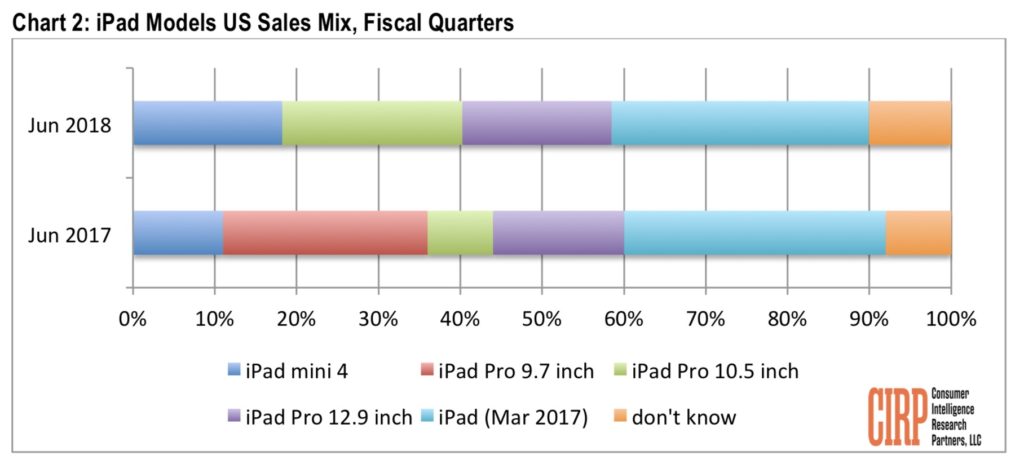 Et tu, iPad?
CIRP also had some data on iPads. The entry-level iPad leads the market, while iPad Pro tasks 40 percent. Once again, the smallest iPad (iPad mini) remains a highly popular item, taking 18 per cent of all iPad sales in the quarter.
Analysts currently predict Apple will have sold 42 million iPhones in the current quarter.
Dear reader, this is just to let you know that as an Amazon Associate I earn from qualifying purchases.