Apple's iPad Pro just became an essential NHL team mate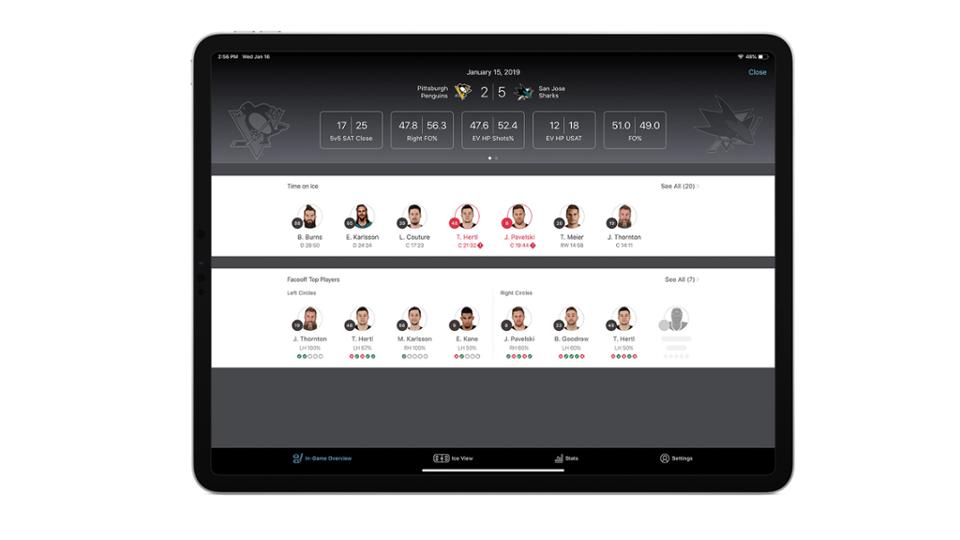 Staying cool on ice, Apple's iPad Pro just joined the NHL, where coaches will now use an app to track 60 real-time player stats during games.
The beautiful game
The SAP/NHL Coaching Insights App for iPadPro app will offer up five dozen real-time stats about individual players and their teams to coaches during the game. It complements the three iPads that are already on the bench during NHL games that provide coaches with real-time video. The app is expected to debut League-wide after the All-Star break.
"There's a lot of information out there, but coaches are still writing it down on pieces of paper," NHL senior vice president, business development and innovation David Lehanski said.
"They're not using it the way that they could use it because there really hasn't been a platform that will allow them to do it easily and efficiently and to quickly customize it to see what they want to see. We're also doing it because we're setting a foundation so that when puck and player tracking is fully live, now we've got the video, the stats and analytics app, and we can start pouring in the data to mesh with it so we have a true real time system."
The app was developed by the League, SAP and Apple using the SAP Cloud Platform SDK for iOS, as part of our strategic partnership with SAP.
The solution is based on the SAP Cloud Platform with SAP HANA. Apple and SAP are working together to reinvent business processes and workflows by combining iOS with SAP systems.
(It is worth noting that 76% of business transactions touch an SAP system).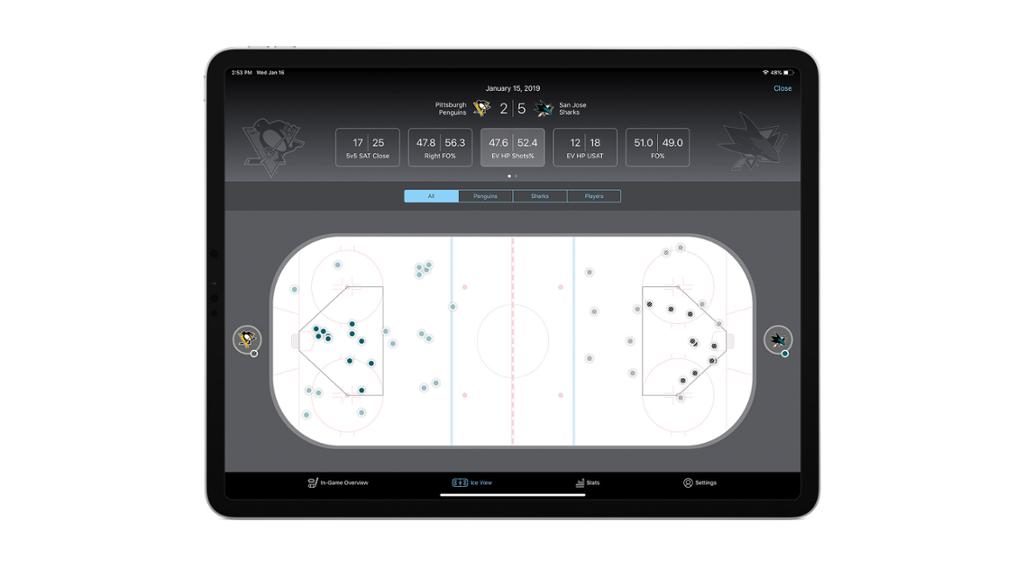 How does this work?
It works like this:
Coaches will have access to an iPad Pro on the bench at every game and one for every video coach in the NHL.
These tablets will put real-time information at coaches' fingertips, and while the hardware will be managed and stored by the League, each team will have its own account and the NHL will not have access to the customization of the stats by each team.
NHL director of digital business development Chris Foster explains that while developing the app the NHL worked with video coaches from various teams. This is why the app highlights the information (player usage (time on ice) and face-offs) found during development to be the most valuable to coaches during games.
What's also interesting about the app is the way it can take all this data and break it down, providing coaches with real time actionable insights they can use.
What's also quite interesting about this is the extent to which it seems to offer up some of the features of powerful solutions such as SportsCode in a mobile app using tablets – yet another illustration to prove that tablet devices will eventually replace the PC.
Dear reader, this is just to let you know that as an Amazon Associate I earn from qualifying purchases.