9+ last minute emergency gift ideas for Apple users
This is how it works. Every year Christmas happens. None of us can afford it, we all leave it too late, and every year there is at least one significant present we just can't find or that doesn't arrive on time (if at all) when we buy it online.
These are facts of life.
Fortunately, there's a range of emergency digital gifts for the Apple user in your life. Read on.
Free next-day delivery
If you are an Amazon Prime member you may already be used to next day delivery, but Apple usually offers free next day delivery, too. This means you still have a little time to get your gift-getting sorted — just be sure to check next day deliver is available on anything you happen to choose. (I recommend an Olloclip system for any iPhone users in your life).
You aren't confined to these retailers, so shop around.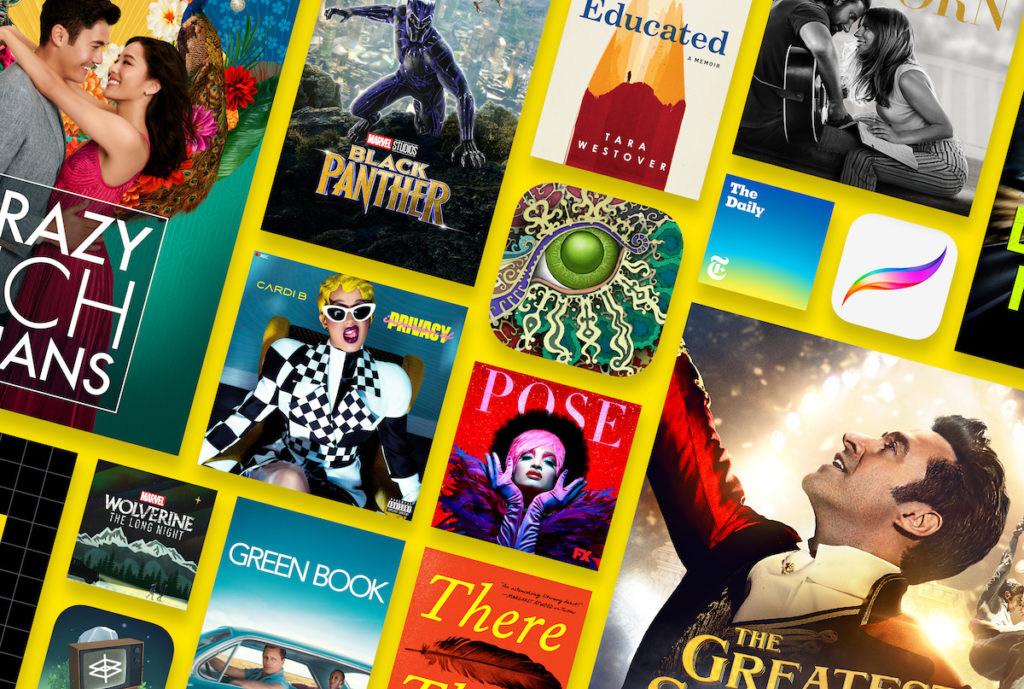 Buy them a movie
Apple lets you send people movies. It also lets you send people games, books, TV shows and apps. Just head off to the relevant Apple Store, press and hold the pay button and select Gift.
You'll be asked to enter some details, including the email address of the person you are trying to buy a gift for.
You can even send physical gift cards if you like (thought you may not have time) – don't forget, many larger supermarkets, gas stations and other locations sell physical gift cards, which might get you out of this jam.
Apple Music for a year
You can send people a subscription to Apple Music. What makes this more interesting is that you can access this service on a range of devices – Apple's devices, obviously, but also on Android and Amazon connected systems.
What about a MUBI subscription?
MUBI is a fantastic service that offers you a hand-picked movie every day. The curated collection means you always have 30 rather interesting films you can watch as many times as you like, and the movies the service chooses tend to come from cult, classic, and independent movies from all around the world.

What's not to like about VPN?
VPN services are truly useful. Not only do they help you protect yourself, but some people use them to sidestep those anachronistic content access hurdles some people put in place to prevent people accessing content.
A decent VPN service will let you stream legitimately acquired content from wherever you happen to be, which makes sense. There are lots of VPN services to choose from, but I'm still a big fan of NordVPN, in part because they keep no records of what you are doing online. Think of the value of this if the person you are gifting is about to travel – they'll be able to access content from wherever they happen to be.
Send almost anything
Most retailers sell vouchers. Amazon sells everything.
With this in mind it's a reasonably good bet that if all you've got time to do is write a card and hit the Internet, an Amazon voucher will help make someone happy. You can pick these up in a range of different values here– buy an e-voucher, print it out and pop it inside a card (or have it sent by email). Alternatively, think about a year's free music, TV shows, ebooks and movies thanks to a gift subscription to Amazon Prime.
A gift of iCloud
What about iCloud? Look we all know that the 5GB of free storage Apple offers us all is derisory, particularly if you use multiple devices, but you can upgrade it fairly easily. If it's for a family member you may just want to add them to a newly-created 200GB Family Sharing plan.
There are alternatives, of course: Box and Dropbox are good for many forms of data, but if you want to provide something which is truly useful then think about an iDrive subscription– this offers up to 2TB of storage and a range of backup and sync options to help people protect their digital lives.
[amazon_link asins='B071F1481S' template='ProductCarousel' store='9to5ma-20′ marketplace='US' link_id='a2736112-0486-11e9-a25a-39a5d31571b6′]
Serious software
Don't be shy of gifting people with serious products they can use. Office 365 is hugely valuable if you are a student or self-employed professional; Adobe Creative Cloud is an essential yet costly item that brings with it all the tools your more creative friends may need, while some Mac users may want to try something like the SetApp collection of utilities because it's such a neat way to explore a whole bunch of apps.
There's even an app for that
Speaking of apps, when it comes to emergency gifts there is indeed an app for that: SwiftGift (the best gifting app of 2018, according to Apple) has a unique approach to sending people an emergency gift. Select them on your device, pay for them and the recipient will get a nice message letting them know something is on the way — sure, you may still be late, but at least they know you thought of them.
The people behind the app curate their collections of gifts taken from a bunch of different retailers, and you can send people presents by SMS and other messaging systems.
It works like this: Download the app, create an account and select a gift. Choose the recipient (you don't even need to know their address). Pay. The person you are gifting will receive an alert to let them know there is a gift on the way.
Have you got any other ideas for emergency gifts? Please let us all know in comments below. You just know lots of stressed out people may need your ideas.
Dear reader, this is just to let you know that as an Amazon Associate I earn from qualifying purchases.