Apple Warns of Brief Online Store Shutdown as New Product Rumors Fly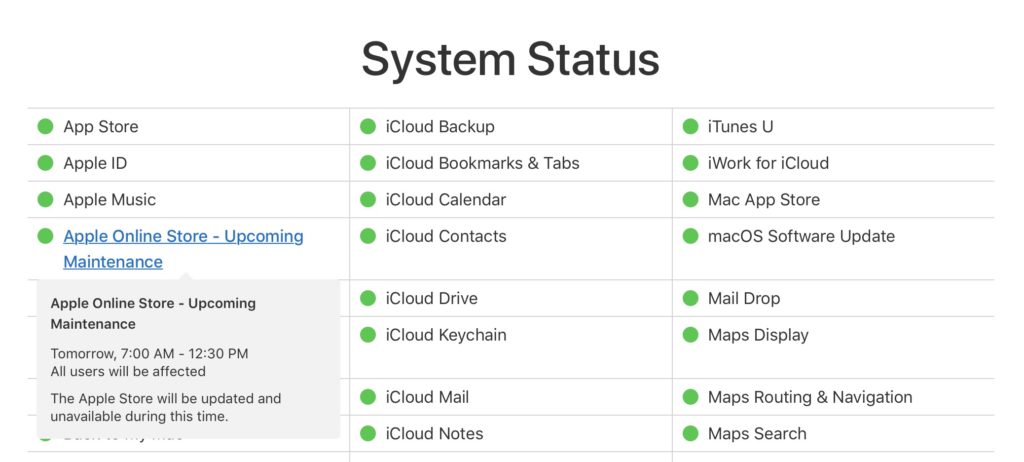 I've never seen Apple do this before:
The Apple Web is ablaze with news Apple's Service status pages are warning that its online Apple Store will be closed for business for a few hours tomorrow.
What a business
Apple Store will be down for maintenance from 3 am until 8:30 am Eastern. That's interesting as Apple often announces new product launches at 8:30 am Eastern.
I lost count years ago of the number of new products the company has announced on a Tuesday.
What's interesting is that Apple has traditionally taken its store offline before announcing new products, prompting a wave of speculation the company may be able to do just that.
It makes a little sense: Macs, the iPhone SE, and Apple's iPad range are all thought to be due an upgrade, but this kind of low impact introduction doesn't seem appropriate for anything major.
This has led some to think Apple may plan a 128GB iPad SE model, or new colours for iPhones, or just some new AirPort-related products under a new name.
I did suspect the closure may be something to do with the end of Apple's special cut price USB-C product promotion, but that's not scheduled to stop until the end of the month.
New Tricks
So, will we get new products? I have seen Apple launch new systems by closing its online shop for a while before, but I've never seen it give around 24-hours notice of doing so.
I'd like to say I have "reached out" to Apple for more information, but I have not. I don't imagine the company would tell me — they like to surprise — but tomorrow morning looks like it may have a little something for Apple watchers.
Or it may not.
Though there aren't many companies at which news of a temporary system shut down at the online store can create such a fury of speculation. I can't think of anyone. Can you?
Dear reader, this is just to let you know that as an Amazon Associate I earn from qualifying purchases.