Apple TV+ may become the one TV channel the world wants to watch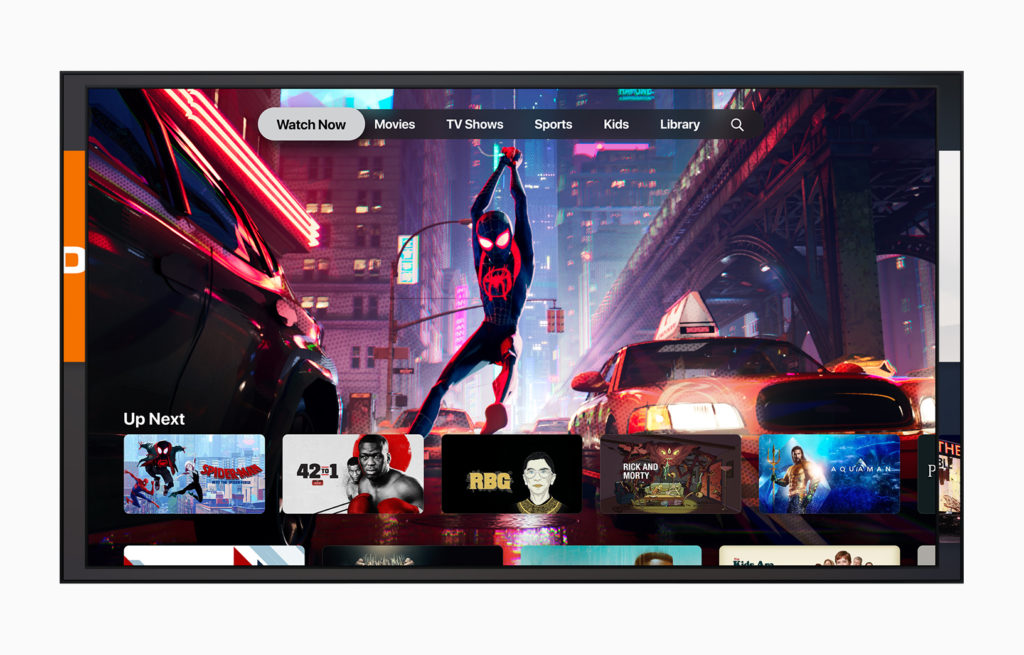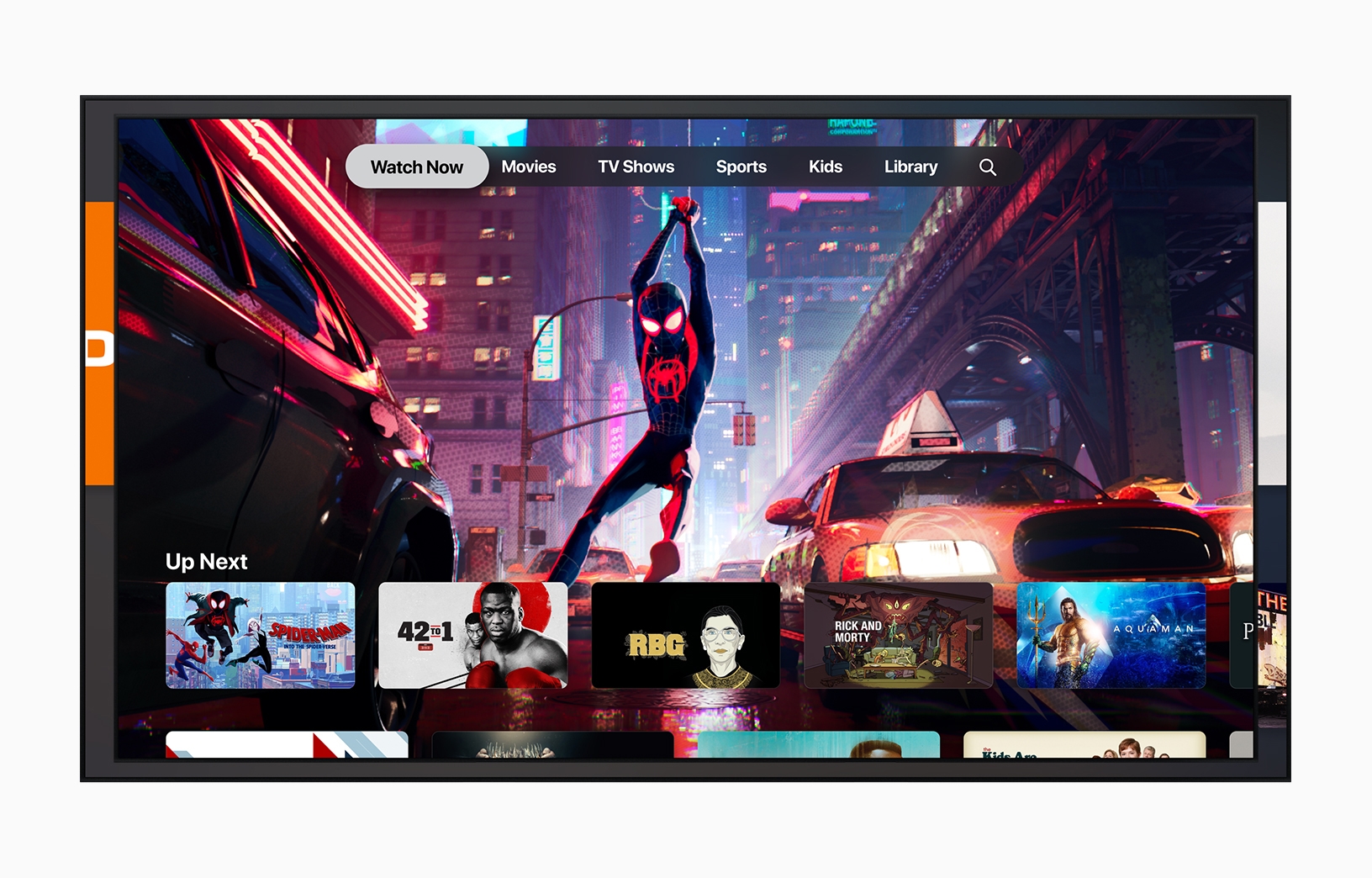 When it launches the service in fall, Apple will be offering an ultra-high-quality TV channel to an audience as large as a billion souls, and its editorial teams seem to be committed to one thing more than anytbing else:
A commitment to quality
Oprah Winfrey appeared to explain why she is part of the service. She had a lot – so much – to say, but one thing really stood out:
"My aim is to illuminate consciousness. The sweet spot where truth and tolerance intersect."
This is so significant.
It means that rather than joining in the race to the bottom or the appeal to reactionary thinking that seems to define so many mainstream channels, Apple hopes to push broadcasting in a different direction.
With the money it has on hand and the deep cadre of talent it has already built up, I think it has a chance.
After all, very few actors, script writers or directors involved anywhere in the TV industry really want to spend a lifetime learning their craft in order to deliver second-rate content, or movies that appeal to nothing other than the darkness that lurks deep in human souls.
They aspire to make a difference, They want a chance to "illuminate consciousness".
Most artists share that dream.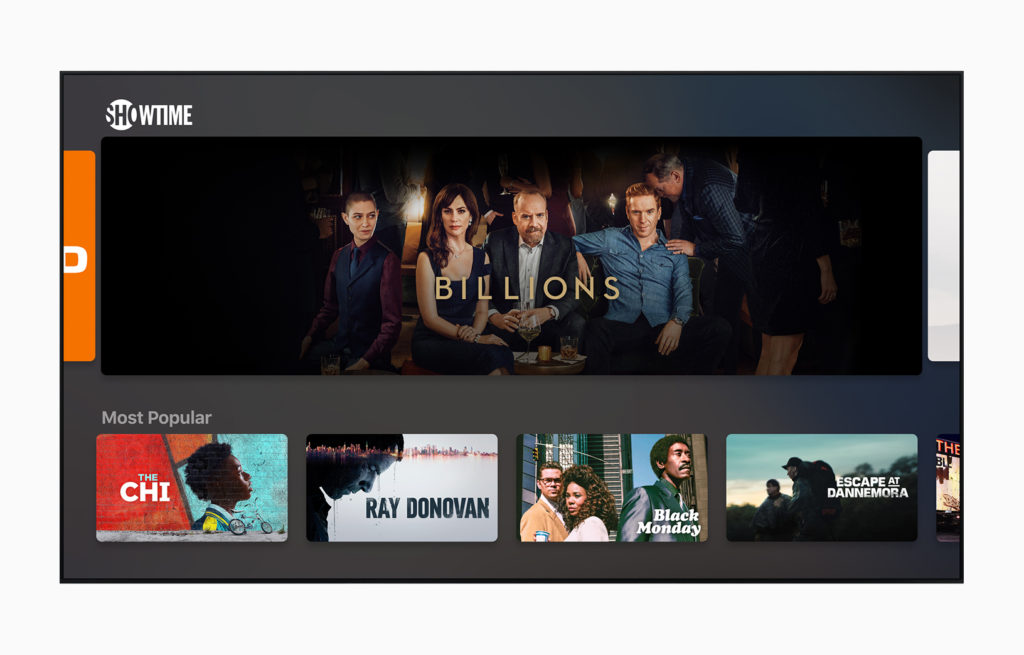 Think different about television
This is what Apple's high promises offer:
A chance to create great content that may make a difference and help creatives articulate more positive messages.
I think this means Apple will have lots of people banging oin its door eager to create content for the firm, now it has made its big promise and commitment to quality television.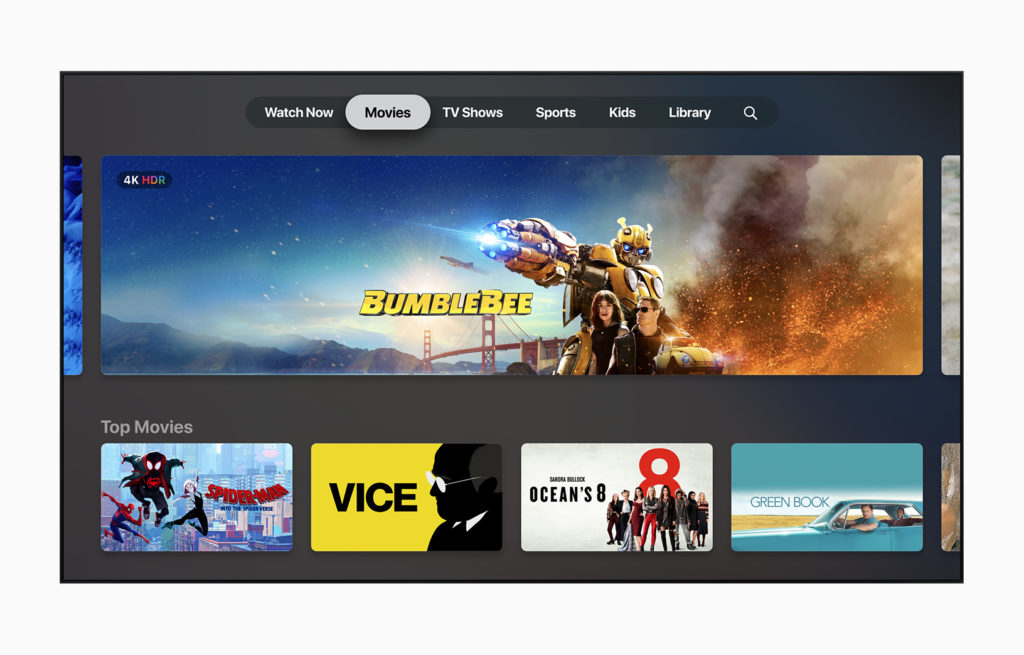 Sure, Apple will face unexpected challenges, some things won't go as expected, and other things may need to be tweaked, That's quite normal.
The message seems to be that Apple has consolidated around a vision for television that reflects the vision it holds as a computer company – putting humans first, delivering high quality experiences, and really doing the best it can.
How many TV channels really match this level of commitment? And how many will reach a billion people on launch?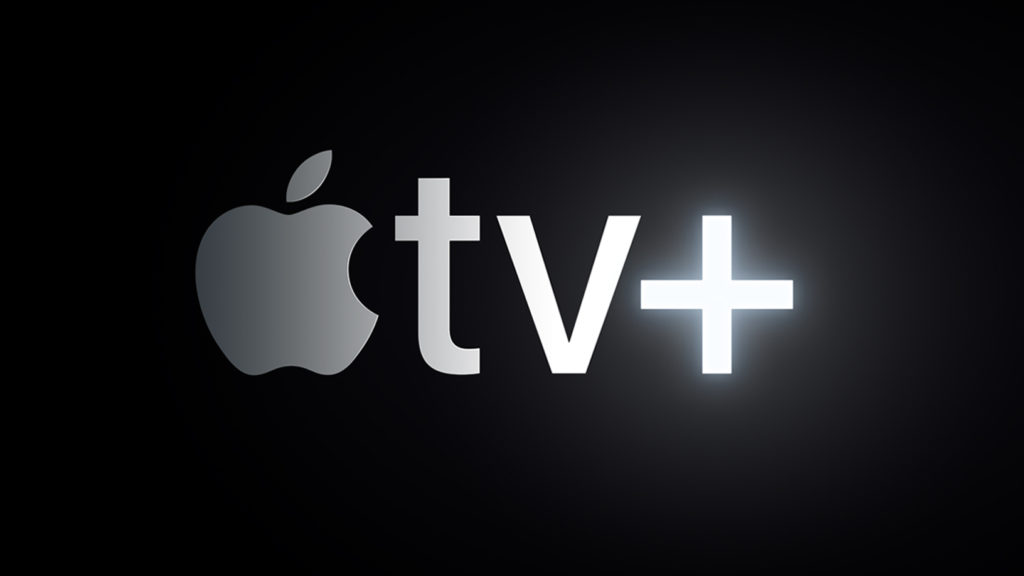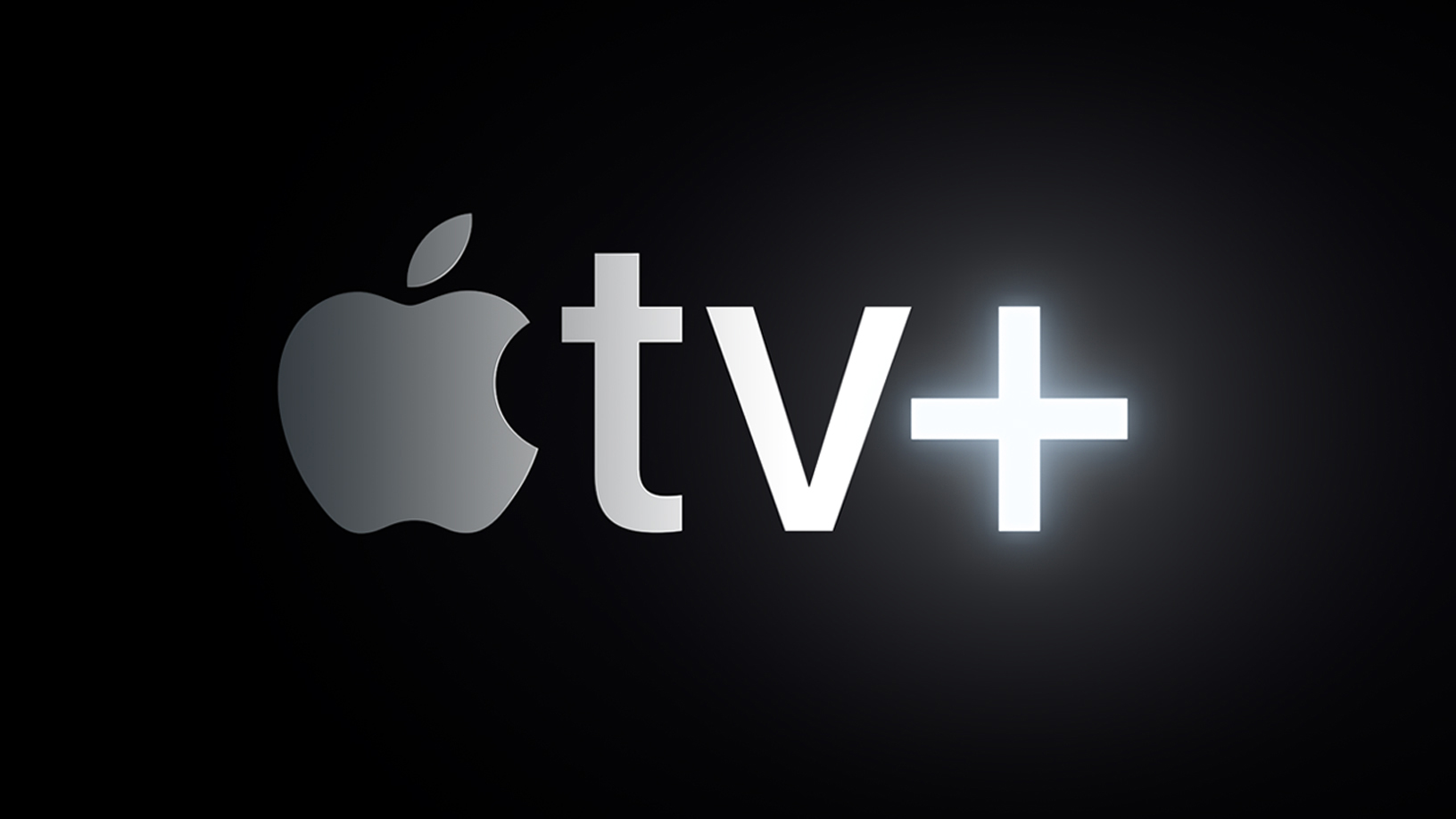 A TV channel with better designers
If Apple delivers on its goals – if it "illuminates consciousness", then it has a good shot at becoming one of the world's leading channels for insight, entertainment, and positive thought.
I hope Apple delivers on this promise. I think the world needs an antidote to some of the more tawdry, reactionary and cynical channels that are infecting so many eyeballs.
Press release follows:
Apple today announced Apple TV+, the new home for the world's most creative storytellers featuring exclusive original shows, movies and documentaries, coming this autumn.
Apple TV+, Apple's original video subscription service, will feature a brand new slate of programming from the world's most celebrated creative artists, including Oprah Winfrey, Steven Spielberg, Jennifer Aniston, Reese Witherspoon, Octavia Spencer, J.J. Abrams, Jason Momoa, M. Night Shyamalan, Jon M. Chu and more.
On the Apple TV app, subscribers will enjoy inspiring and authentic stories with emotional depth and compelling characters from all walks of life, ad-free and on demand.
"We're honoured that the absolute best lineup of storytellers in the world — both in front of and behind the camera — are coming to Apple TV+," said Eddy Cue, Apple's senior vice president of Internet Software and Services. "We're thrilled to give viewers a sneak peek of Apple TV+ and cannot wait for them to tune in starting this autumn. Apple TV+ will be home to some of the highest quality original storytelling that TV and movie lovers have seen yet."
Additionally, Apple debuted the all-new Apple TV app and Apple TV channels coming in May 2019.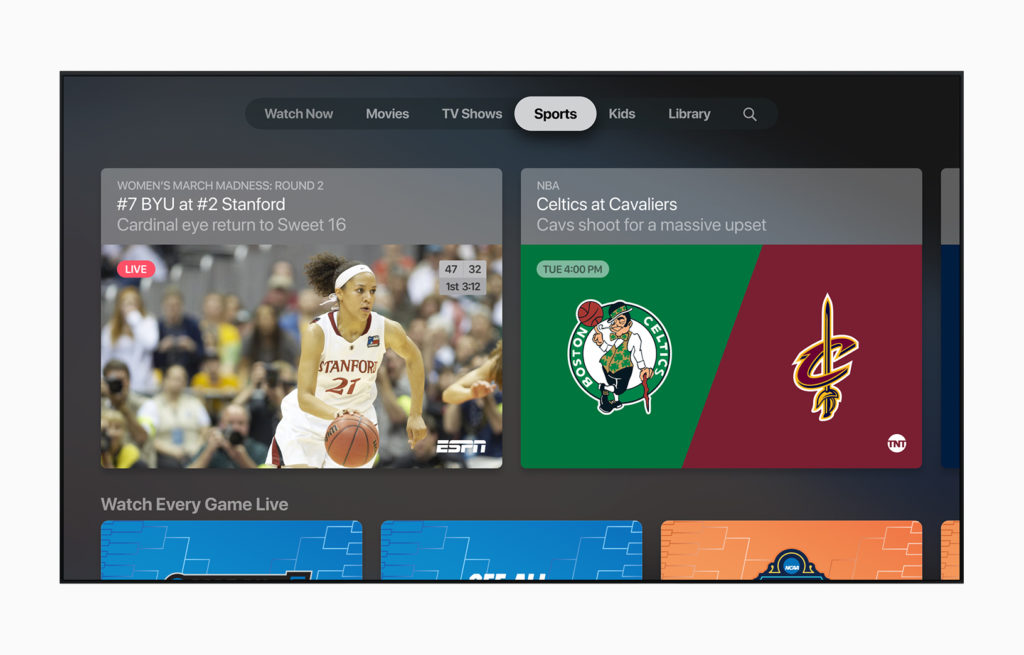 The all-new Apple TV app brings together the different ways to discover and watch shows, movies, sports, news and more in one app across iPhone, iPad, Apple TV, Mac, smart TVs and streaming devices. Users can subscribe to and watch new Apple TV channels — paying for only services they want, like HBO, SHOWTIME and Starz — all on demand, available on and offline, with incredible picture quality and sound; enjoy sports, news and network TV from cable and satellite providers as well as purchase or rent iTunes movies and TV shows all within the new, personalised Apple TV app.
Beginning in May, customers can subscribe to Apple TV channels à la carte and watch them in the Apple TV app, with no additional apps, accounts or passwords required. Apple TV channels include popular services such as HBO, Starz, SHOWTIME, CBS All Access, Smithsonian Channel, EPIX, Tastemade, Noggin and new services like MTV Hits, with more to be added over time around the world.
[amazon_link asins='B01H3IAADI' template='ProductCarousel' store='9to5ma-20′ marketplace='US' link_id='0c74957c-872b-49c5-acad-1bb1e0de23f7′]
The new Apple TV app personalises what viewers love to watch across their existing apps and services while developing a secure and comprehensive understanding of users' viewing interests. The app will offer suggestions for shows and movies from over 150 streaming apps, including Amazon Prime and Hulu, as well as pay-TV services such as Canal+, Charter Spectrum, DIRECTV NOW and PlayStation Vue. Optimum and Suddenlink from Altice will be added later this year.
Additionally, the Apple TV app will become the new home to the hundreds of thousands of movies and TV shows currently available for purchase or rent in the iTunes Store.
Pricing and availability for the Apple TV+ video subscription service will be announced later this autumn.
The all-new Apple TV app is coming to iPhone, iPad and Apple TV customers in over 100 countries with a free software update this May, and to Mac this autumn.
Through Family Sharing, users can share Apple TV+ and subscriptions to Apple TV channels.
The Apple TV app will be available on Samsung smart TVs beginning this spring and on Amazon Fire TV, LG, Roku, Sony and VIZIO platforms in the future.
Later this year, customers with eligible VIZIO, Samsung, LG and Sony smart TVs will be able to effortlessly play videos and other content from their iPhone or iPad directly to their smart TVs with AirPlay 2 support.
Please follow me on Twitter, or join me in the AppleHolic's bar & grill and Apple Discussions groups on MeWe.
Dear reader, this is just to let you know that as an Amazon Associate I earn from qualifying purchases.