Apple to reopen Steve Jobs' flagship NYC 'Cube' retail shop Friday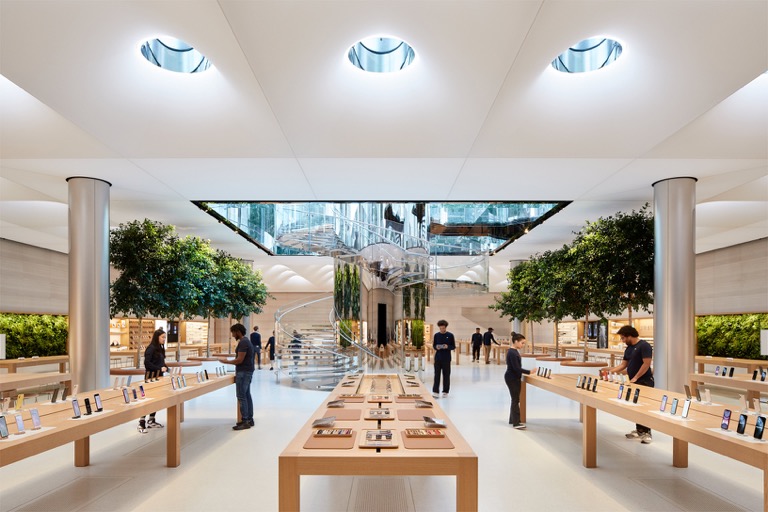 Apple plans to take the weight of iPhone retailers in New York when it reopens its flagship Fifth Avenue glass cube retail store Friday September 20.
Steve Jobs sure loved his cubes
Steve Jobs opened the store in 2006 and personally welcomed the first customers to enter it.
The choice of a cube is surely no coincidence. Jobs famously loved the cube design, there was a NeXT computer in the shape of a cube, followed some years later by the award winning but severely compromised G4 Cube.
Those cubes may not have done terribly well, but Apple Store Fifth Avenue has done better. The distinctive shape raises itself proudly above ground, with glass spiral stairs leading to the store beneath.
It has hosted over 57 million visitors since it opened and attracts more shoppers each year than the number of people who visit the Statue of Liberty, gifted to the U.S. by France.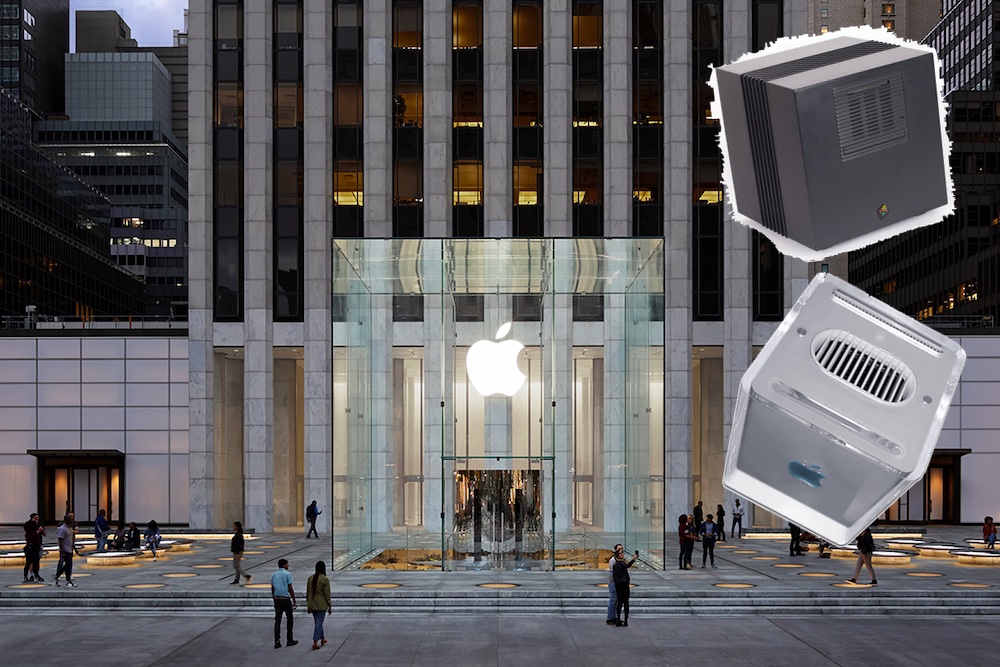 What did Tim Cook say about the new store?
Speaking in a press release, Apple CEO Tim Cook said:
"Our customers are at the center of everything we do, and Apple Fifth Avenue is for them, to inspire them, and to provide the very best place to discover our newest products."
"It's unique among Apple stores, and today it returns even more welcoming, and even more beautiful than ever. We're so proud to be a part of this great city where so much happens every day."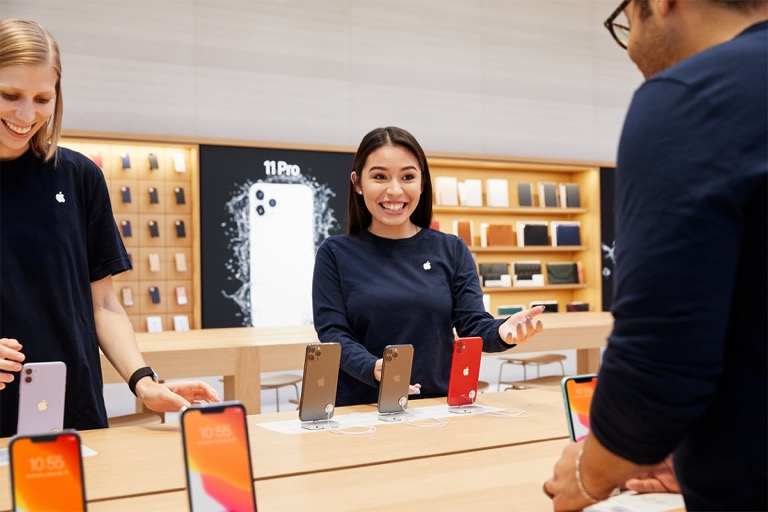 What has Apple done?
Apple closed the Fifth Avenue store for an extensive refit.
The redesigned plaza above ground is now lined by 28 honey locust trees bordered with linear fountains where people can meet and sit.
The glass cube is now flanked by 18 mirror-glass Skylenses and 62 skylights that flood natural light into the store beneath.
As part of the work it has entirely redesigned the space underneath the cube, doubling the size of the place, raising the ceiling and introducing more natural light.
Visitors enter by descending the new stainless steel spiral staircase, or by riding the dynamic circular elevator into the grand hall. The staircase has 43 cantilevered stair treads that support a floating cylinder of glass.
Above is a back-lit, cloud-like ceiling made from curved fabric that combines artificial and natural light to match the real-time tones of sunlight throughout the day.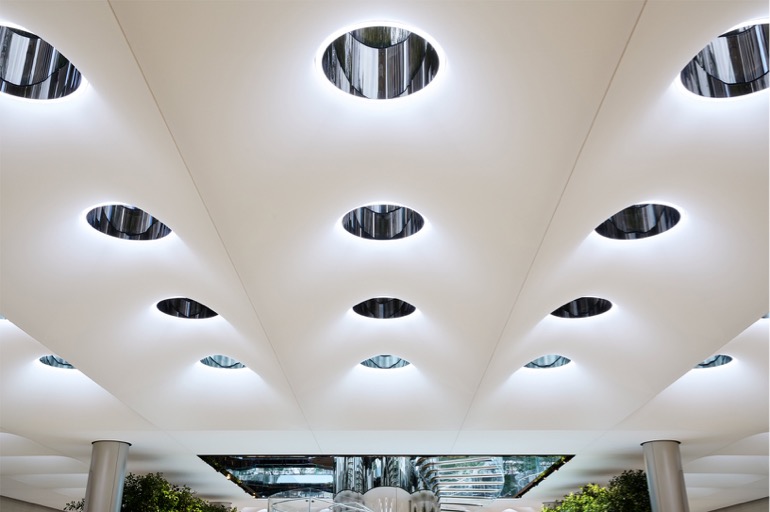 What did Apple's retail chief say?
"We couldn't be more excited and more ready to welcome customers back to Apple Fifth Avenue," said Deirdre O'Brien, Apple's senior vice president of Retail + People.
"Not only is the new space and experience absolutely inspiring, our amazing retail Geniuses, Creative Pros and Specialists have worked so hard preparing for this day. Who they are, and the talents they bring, are so essential to the excellence we strive for at Apple."
Open 24/7
The store is the only Apple retail location open 24 hours a day, 365 days a year.
The area dedicated to Geniuses has also doubled, allowing the team to dramatically increase service capacity.
A new Forum will be home to free, daily Today at Apple programming, which kicks off Saturday with a special series that captures the creative spirit of New York.
Apple Fifth Avenue will be staffed with 900 employees who speak over 30 languages.
Please follow me on Twitter, or join me in the AppleHolic's bar & grill and Apple Discussions groups on MeWe.
Dear reader, this is just to let you know that as an Amazon Associate I earn from qualifying purchases.