Apple Reveals June 5 WWDC 2017, Keynote Access Scarcer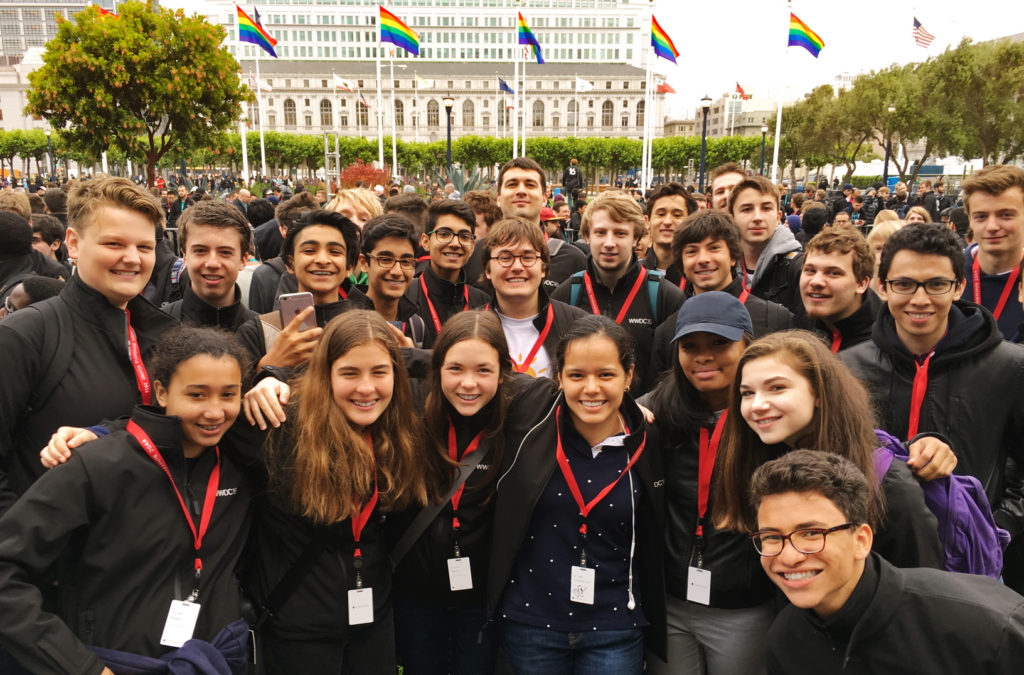 Apple today announced that its Worldwide Developer's Conference (WWDC) 2017 will take place between June 5-9,  returning to its original location, San Jose, just round the corner from the company's glitzy new 'spaceship' HQ.
Big Demand
The event — the most important in the company calendar — is where Apple provides a deep glimpse at the future of iOS, MacOS, tvOS and watchOS, and the many devices its operating system supports.
I also think there's a strong possibility we'll see some advance information about the next-generation iPhone at this year's show, which means every developer, competitor, and Apple-focused scribbler will want to be there (including me).
Short Supply
I think most of us should prepare to be disappointed.
The event is based at the McEnry Convention Centre (capacity 5,000) in San Jose, rather than the 7,000-capacity Bill Graham Centre where it took place last year.
That means there will be 2,000 fewer keynote tickets, and you can bet your life that developers, quality media, and Apple staffers will be first on the list. This makes it reasonable to assume keynote tickets to this year's event will be rare as hen's teeth.
I doubt Apple's PRs will be moved by any amount of persuasion from journalists who think they should be at the event, no matter how important they think they are. I imagine that guest list was written before today's press release shipped.
Special Experiences
Fortunately for the millions who won't get to the show, Apple has already confirmed plans to live-stream the conference online and using the WWDC app on iPhones, iPads, and the Apple TV.
It has also promised "special experiences" all around San Jose during conference week.
I wonder how special?
I think this year's show could be great…
Here's what Apple is telling us so far:
"Each year during WWDC, millions of talented developers around the world learn about Apple's breakthrough platform technologies ranging from programming languages like Swift™ to breakthrough developer APIs like SiriKit™, HomeKit™, HealthKit™ and CarPlay®. These Apple technologies inspire developers to continue creating incredible experiences for every aspect of customers' lives and improve the way they manage their smart homes, cars, health and more for over one billion active Apple devices. 

"Located just minutes from Apple's new headquarters in Cupertino, WWDC 2017 will give developers access to more than 1,000 Apple engineers with opportunities to meet and engage with them throughout the conference.

"The McEnery Convention Center will be the hub for thousands of attendees with great hotel, restaurant and entertainment options, all within walking distance. In addition to the keynote address, get-togethers, sessions and labs for developers, Apple is working with the city of San Jose and local businesses to celebrate the return of WWDC with very special experiences around San Jose throughout the week.

"Developers will have the opportunity to apply for tickets this spring. The conference will be live-streamed through the Apple Developer website (developer.apple.com/wwdc) and on the WWDC app for iPhone, iPad and Apple TV."
Dear reader, this is just to let you know that as an Amazon Associate I earn from qualifying purchases.