Apple rebrands, expands Beats 1, adds country and hits radio channels
Apple continues building its media empire.
Today it announced news that Beats 1 will become Apple Music 1 and that it will add two brand new stations to the mix: Apple Music Hits and Apple Music Country.
What's in a noun?
Beginning August 18 2020, Beats 1 becomes Apple Music 1, and two additional radio stations launch: Apple Music Hits, celebrating everyone's favorite songs from the '80s, '90s, and 2000s, and Apple Music Country, spotlighting country music.
This news follows the announcement of a new country music game show on Apple TV Plus. 'My Kind of Country' will be produced by Reese Witherspoon's Emmy-nominated hello Sunshine, Jason Owen and Emmy Award nominee Izzie Pick Ibarra.
With its usual modesty, Apple says the show will "revolutionize" the music competition genre, breaking down cultural and music barriers in the country music space.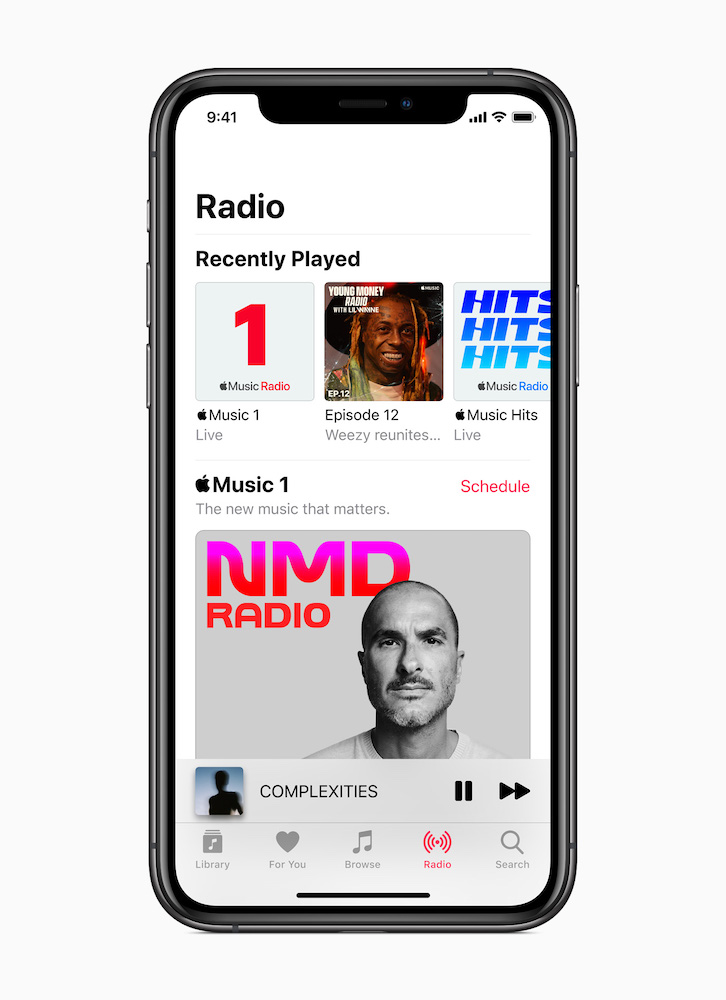 What Apple said
Oliver Schusser, vice president of Apple Music, Beats, and International Content, from the press release:
"For the past five years, if ever there was a meaningful moment in music culture, Beats 1 was there bringing human curation to the forefront and drawing in listeners with exclusive shows from some of the most innovative, respected, and beloved people in music.

"Now, Apple Music radio provides an unparalleled global platform for artists across all genres to talk about, create, and share music with their fans, and this is just the beginning. We will continue to invest in live radio and create opportunities for listeners around the world to connect with the music they love."
Zane Lowe, Apple Music's global creative director and host:
"Apple Music is home — it's home to artists, it's home to fans, and it's home to incredible music. I'm an obsessive music nerd. I love searching for the most exciting new artists and playing them right alongside the most essential, established artists of our time, because great music does not know the difference and Apple Music fans just want to hear great music. That's what Apple Music radio is all about."

What are the new channels?
Apple Music Hits will play songs from the '80s, '90s, and 2000s. Hosts include Jayde Donovan, Estelle, Lowkey, Jenn Marino, Sabi, Nicole Sky and Natalie Sky.
There will also be exclusive shows from the likes of Backstreet Boys, Ciara, Mark Hoppus, Huey Lewis, Alanis Morissette, Snoop Dogg, Meghan Trainor, Shania Twain, and others.
Apple Music Country offers a mix of the best music of today while introducing fans to the stars of tomorrow and reminding them of the legendary artists and tracks that have shaped and defined country music along the way.
Hosts include Kelleigh Bannen, Ty Bentli, Bree, Alecia Davis, Ward Guenther, Nada, and Tiera, plus weekly shows from Ashley Eicher and Kelly McCartney, there will also be exclusive shows from the great and the good of the country music scene.
Please follow me on Twitter, or join me in the AppleHolic's bar & grill and Apple Discussions groups on MeWe.
Dear reader, this is just to let you know that as an Amazon Associate I earn from qualifying purchases.