Apple must improve Apple Pencil pairing for iPhone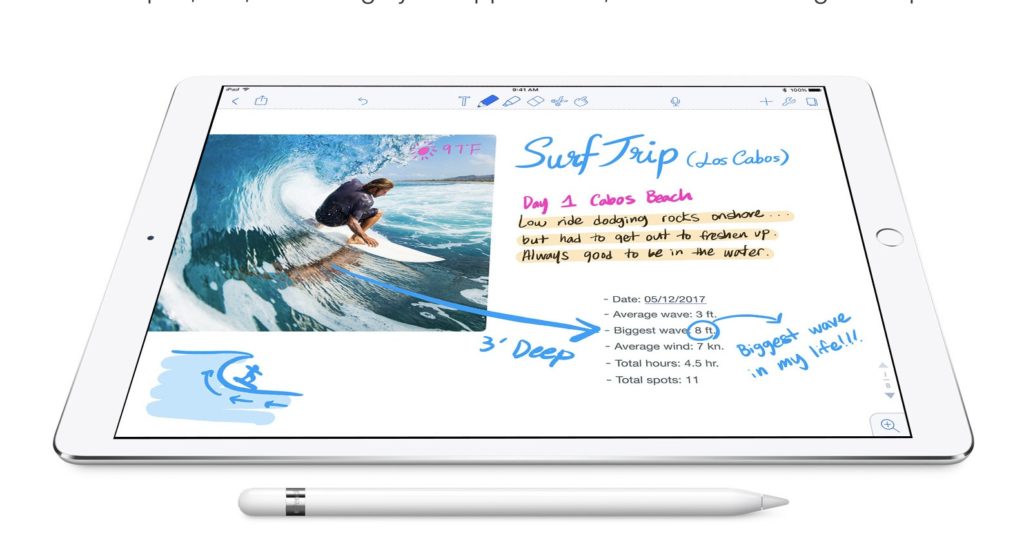 If Apple really does plan to enable Apple Pencil support on iPhones it absolutely must make one important change to the product – it has to improve pairing so it becomes more stable, and should try to make it possible for the pencil to work with both an iPhone and an iPad.
Apple Pencil pairing is tedious
The biggest problem I have with using an Apple Pencil and an iPad is pairing.
Not only do I find that pairing seems to stop working if I leave the pencil alone for too long, (Apple says pairing will last until you restart your iPad, turn on airplane mode, or pair with another iPad), but I always find it a little tedious making everything work together again once pairing does break.
Don't get me wrong: I'm not saying its egregiously tedious, just annoying.
The claim is that Apple will make it possible to use Apple Pencil with its new high-end, iPhone X-like smartphones. I like this idea because it will make it very easy to take notes and annotate documents on the move – I think that's going to be quite useful to lots of people, so long as pairing holds.
But what happens when you also use an iPad?
However, what happens when you also use an iPad?
I think lots of the most productive iPad users will also use an iPhone, and I think they are going to want to use the same Apple Pencil on both devices. They won't want to carry two pencils about – and nor will they want to spend money twice on the same thing.
That means they'll want to pair the Apple Pencil they do have with both products.
Thing is, that's not possible at the moment. You can't pair two Apple Pencils to one product, and nor can you paid one pencil to two iPads (or iPhones).
That's really annoying, as it means users will have to go through the following tedious process each time they want to swap between phone and tablet:
[amazon_link asins='B07BZ2KYZ5′ template='ProductCarousel' store='9to5ma-20′ marketplace='US' link_id='b29d24fa-a162-11e8-bfef-79e881be51e1′]
How to pair and unpair Apple Pencil
Connect the Pencil to the device
If the battery level doesn't show on your iPad you must restart the iPad and try again
If that doesn't work go to Settings>Bluetooth and check Bluetooth is on
If those steps fail, then you'll try these:
Plug the Pencil into the iPad Pro and wait 10 minutes. Then, with the Pencil connected turn the iPad Pro off and switch it back on again. If this doesn't work you should press your trusty Home and Sleep/Wake buttons for about 10 seconds to force a restart (the Apple logo appears, your iPad starts up, etc.) More here.
I don't know about you, but writing those steps means I've already lost my train of thought, so I didn't take that note. And don't neglect how often iPhones shut down because they run out of power, so you'll be pairing and repairing Apple Pencil a bit too frequently for my liking.
I think this is a little too much like friction for most users, and think this means Apple will need to improve Apple Pencil to make it more suitable for use across multiple devices.
PS: Apple also needs to think about creating a half-length Apple Pencil that fits in an iPhone user's pocket.
Dear reader, this is just to let you know that as an Amazon Associate I earn from qualifying purchases.