Apple is completely correct on privacy & its latest guide shows you why
Following Apple CEO Tim Cook's stark warning at the danger of untrammelled data collection, the company has published an essential guide every computer user should read to understand how their personal data is harvested and abused.
You should read it now.
A day in the life is data in their logarithms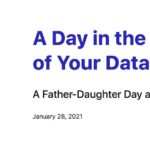 The report, "A Day in the Life of Your Data," is an easy-to-understand guide that explains how companies track user data across websites and apps.
It explains how entities over which most of us have no control can build complex pictures of individuals, gathering everything from what they like to where they live, phone numbers, email addresses and so much more.
The report also alludes to how data brokers work, harvesting such data from multiple providers to create highly detailed consumer profiles. These can be used for advertising, but we know have also been used in far more malicious ways.
What makes such uses worse is that they start young.
Apple cites a study that found almost 20% of children's apps developers collect and share personally identifiable data concerning the children using the software without verifiable parental consent. Apple founder Steve Jobs in the past was resolute on the need to protect privacy.
You should be in control
"Privacy means peace of mind, it means security, and it means you are in the driver's seat when it comes to your own data," said Craig Federighi, Apple's senior vice president of Software Engineering.
Apple makes no bones in pushing its own arguments around privacy, pointing out how its ecosystem is designed to protect privacy and discussing some of the many ways it is attempting to improve that shield.
"Our goal is to create technology that keeps people's information safe and protected. We believe privacy is a fundamental human right, and our teams work every day to embed it in everything we make," said Federighi. Previously, he has said: "When it comes to privacy protections, we're very happy to see our competitors copy our work."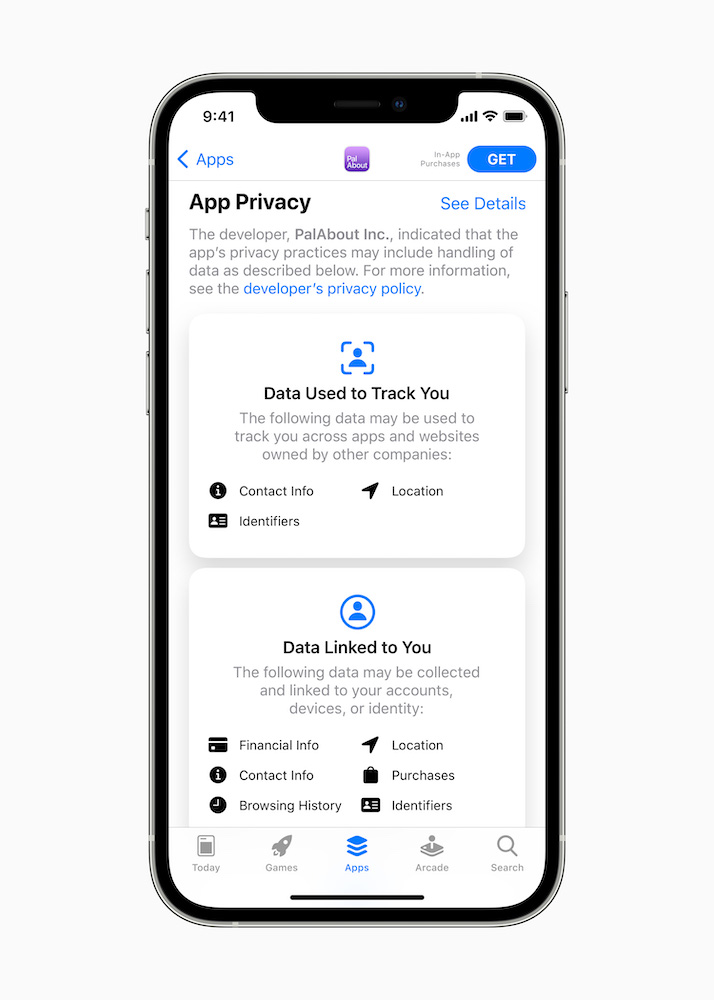 Marking Data Privacy Day, Apple's Tim Cook warned:
"At a moment of rampant disinformation and conspiracy theories juiced by algorithms, we can no longer turn a blind eye to a theory of technology that says all engagement is good engagement — the longer the better — and all with the goal of collecting as much data as possible. 
"Too many are still asking the question, 'how much can we get away with?,' when they need to be asking, 'what are the consequences?'"
What Apple is doing
Apple's latest privacy protection solutions include the upcoming App Tracking Transparency tool that requires apps to get permission before they track data and gives users transparency over which apps are doing so. That's coming in Spring.
Apple states: "If we learn that a developer is tracking users who ask not to be tracked, we will require that they update their practices to respect your choice, or their app may be rejected from the App Store."
Apple is also requiring developers provide information detailing their own privacy practises on their App Store listings. Apple has said it won't police this information (yet).
It states:
"If we learn that a developer may have provided inaccurate information, we will work with them to ensure the accuracy of the information."
However, to me it makes sense for developers to honor the unspoken deal here – because it's only a matter of time before an app user sues a developer for dishonest dealing in the event they fail to provide complete transparency around the privacy practises of their app. Unfortunately, a recent report claims it will take a little while until developers get that message.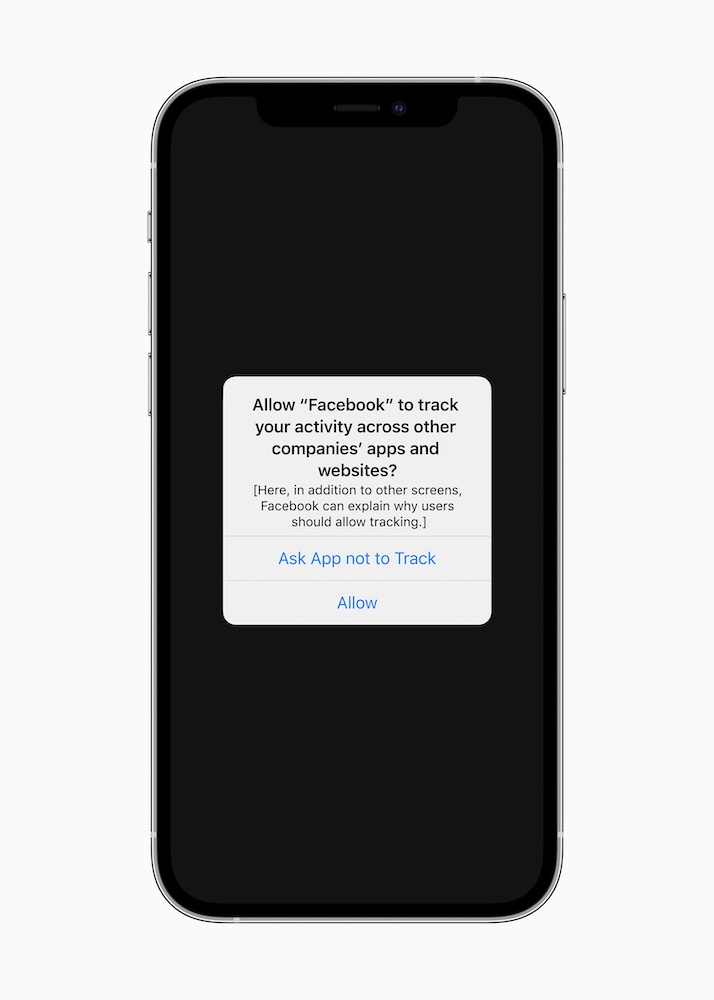 Apple has huge support
Apple CEO Tim Cook spoke to privacy advocates to mark Data Privacy Day January 28 2021 as the company published a swathe of documents to show how people have been ripping off yours.
"Data tracking is more widespread than ever," Apple said.
Privacy advocates agree.
Michelle Richardson, Center for Democracy and Technology said:
"Too often, consumers are unknowing participants in a web of data tracking and targeting. These changes will help rebalance the ecosystem so that data collection and sharing is more transparent and tracking is no longer the default. Systemic change of this breadth is a huge leap forward for consumers."
Tristan Harris of the Center for Humane Technology noted:
"Today's Apple announcement moves the ecosystem further away from the malicious effects of secretive profiling and microtargeting that enable many of the problems outlined in The Social Dilemma."
Facebook, of course, is on the offensive around Apple's attempt to protect its customers. That company is making a huge amount of noise to argue against what Cook's company is trying to do.
However, Facebook seems to be becoming isolated in its campaign.
Most recently, Kaili Lambe, Senior Campaigner at Mozilla said:
"Apple has long been a champion of privacy. Today, Mozilla and 40,000 others are thanking them for that. And, we're urging them to stand strong against bullying by Facebook and other companies that exploit personal data."
Mozilla is sticking by Apple and firing back at Facebook with a petition to Apple signed by more than 40,000 people, commending their work and urging them to stand strong. Here it is:
'We need regulation' warns Privacy International
Gus Hosein, at Privacy International observed:
"PI's investigations into data brokers and ad tech companies reveal a complex, fast-growing industry that is opaque to the average user. Where there is a lack of transparency, exploitation thrives. Invisible and gratuitous data collection leaves users unable to exercise their rights and protect their privacy.

"Apple's nutrition labels require industry to be clear and upfront with consumers, and tools like App Tracking Transparency will help people to assert control over the invisible leakage of their data.

"With these commendable innovations, industry will finally feel pressure to change. Consumer awareness and technical solutions are important parts of the solution, but in order to prevent a cat-and-mouse game between industry actors, we need substantive, enforceable regulation to stop this exploitation of our data."
And Jeff Chester, Center for Digital Democracy noted:
"Apple's new data privacy tools ensure that people have greater control over their personal information. Data brokers and online advertisers will now have to act more responsibly when dealing with consumers who use third party applications on Apple devices."
For more information regarding Apple and privacy, visit Apple's privacy website at apple.com/privacy.
You may also want to explore a pair of privacy guides I created at Computerworld:
Please follow me on Twitter, or join me in the AppleHolic's bar & grill group on MeWe.
Dear reader, this is just to let you know that as an Amazon Associate I earn from qualifying purchases.