Apple dev relations chief Ron Okamoto retires
Buried within the latest thick sheaf of court documents concerning Apple versus some game company we learned that Apple's 20-year veteran developer relations lead, Ron Okamoto, has retired.
Farewell, Mr Okamoto
I spoke with Okamoto a few years after he took over as developer relations chief. (You can't get to that article now, which is a shame – but here's the Computerworld reprise of that interview).
"We aren't looking at Microsoft, trying to do anything relative to them. We concentrate on what we're doing and do the best we can. We're starting to see the fruits of this," he said.
Life was all about OS X then in those heady pre-iPhone days, and he praised the impact the new Mac OS was having.
 "The number of Mac OS X applications now tops 1,000. Every major Mac software company sees a huge opportunity and is bringing applications to Mac OS X, while new developers are helping broaden the applications available to Mac users around the world."
A little later, he teased us when he observed, shortly after the Virginia Tech G5-based supercomputer was revealed:
"Apple is emerging as a serious player in a wide range of new markets, including those for content delivery and telecommunications companies … as the company prepares to deliver the most enterprise-friendly Worldwide Developer's Conference ever in June," he said.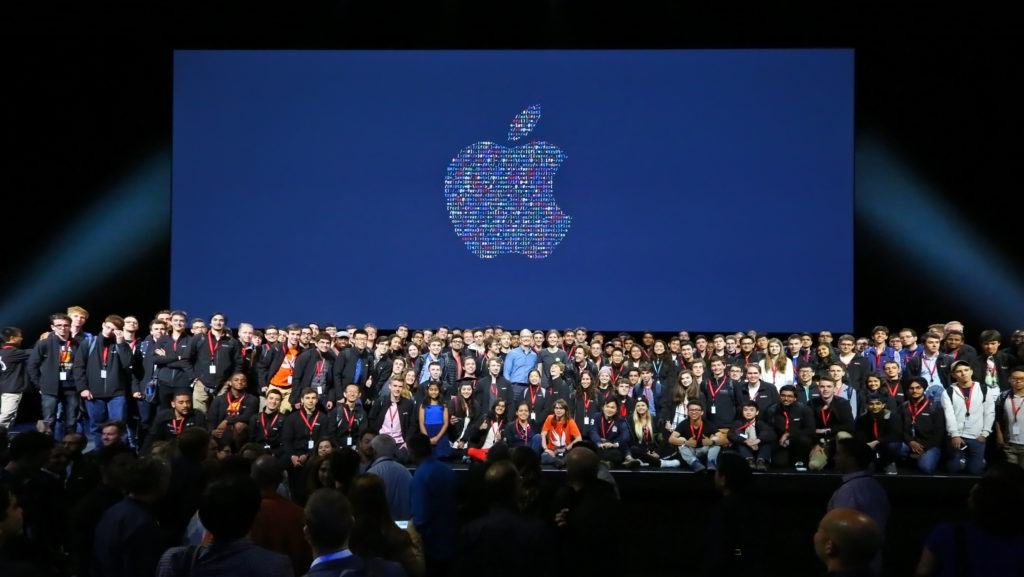 What he's been doing
Okamoto oversaw Apple's App Store review processes and policies, developer tools, agreements between Apple and developers, and handled WWDC. He's going to be replaced by Apple VP product marketing, Susan Prescott.
He was hired by Apple co-founder Steve Jobs in 2001 as vice president of developer relations after previously serving as an executive at Adobe Inc.
Okamoto last year announced the Apple Developer Awards at the online WWDC event, when he said:
"Every year, app and game developers demonstrate exceptional craftsmanship and we're honoring the best of the best," said Ron Okamoto, Apple's vice president of Worldwide Developer Relations in a press release.

"Receiving an Apple Design Award is a special and laudable accomplishment. Past honourees have made some of the most noteworthy apps and games of all time. Through their vision, determination, and exacting standards, the winning developers inspire not only their peers in the Apple developer community, but all of us at Apple, too."
3,600 developers attended WWDC 2001. It is thought that tens of thousands of people attended WWDC 2020 online, while 6,000 developers were lucky enough to attend in person in 2019, when getting there took a lottery.
Seems to me, Okamoto worked pretty hard.
Okamoto was previously vice president of Product Management and Marketing for graphics products at Adobe Systems, where he was responsible for the worldwide marketing and management of many award-winning products including Photoshop, Illustrator and After Effects. Prior to joining Adobe, Okamoto was director of Product Marketing at Macromedia, Inc. Okamoto holds a bachelors of science degree in Business Administration from the University of Southern California.
Please follow me on Twitter, or join me in the AppleHolic's bar & grill and Apple Discussions groups on MeWe.
Dear reader, this is just to let you know that as an Amazon Associate I earn from qualifying purchases.