Apple celebrates Black History Month in a big way
Following its recent move to invest millions in attempts to boost diversity in tech, Apple is celebrating Black History Month this February with a host of content and the introduction of a limited-edition Black Unity Collection Apple Watch.
There's also a new Shot on iPhone campaign that celebrates the work of Black photographers.
Black History Month
In an extensive release, Apple explains a host of steps it is taking in support of Black History Month this year.
These include editorialized content collection across all its media services and App Stores, curated Apple Maps guides to promote Black-owned businesses, the limited-edition Apple Watch and more.
This is a company wide mission. Apple CEO, Tim Cook, has said:
"While our laws have changed, the reality is that their protections are still not universally applied. We've seen progress since the America I grew up in, but it is similarly true that communities of color continue to endure discrimination and trauma," Cook has said.
Cook pulls no bones about this. He shares his experience growing up when the civil rights movement was fighting so hard in Alabama.
"The only thing that made lasting and durable change was people of good will, putting aside comfort and safety to speak up, to march, to call for accountability and to do what they could to make a flawed society more perfect. So it is today," he said.

"The unfinished work of racial justice and equality call us all to account. Things must change, and Apple's committed to being a force for that change.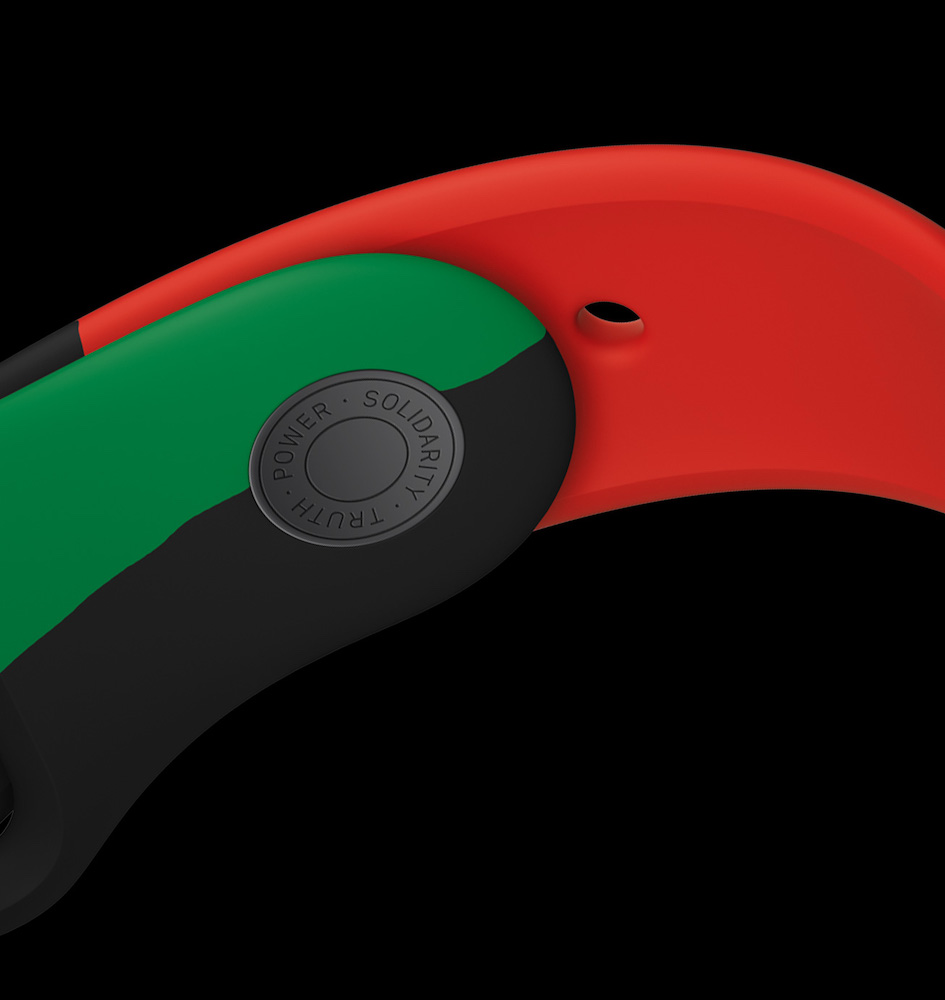 What about the Apple Watch Black Unity Collection?
Apple is introducing the Black Unity Collection, designed to celebrate and acknowledge Black history and Black culture. The collection includes a limited-edition Apple Watch Series 6, the Black Unity Sport Band, and a Unity watch face.
As part of this effort, Apple is supporting six global organizations to help advance their missions in promoting and achieving equality and civil rights in the US and around the world: Black Lives Matter Support Fund via the Tides Foundation; European Network Against Racism; International Institute on Race, Equality and Human Rights; Leadership Conference Education Fund; NAACP Legal Defense and Education Fund, Inc.; and Souls Grown Deep.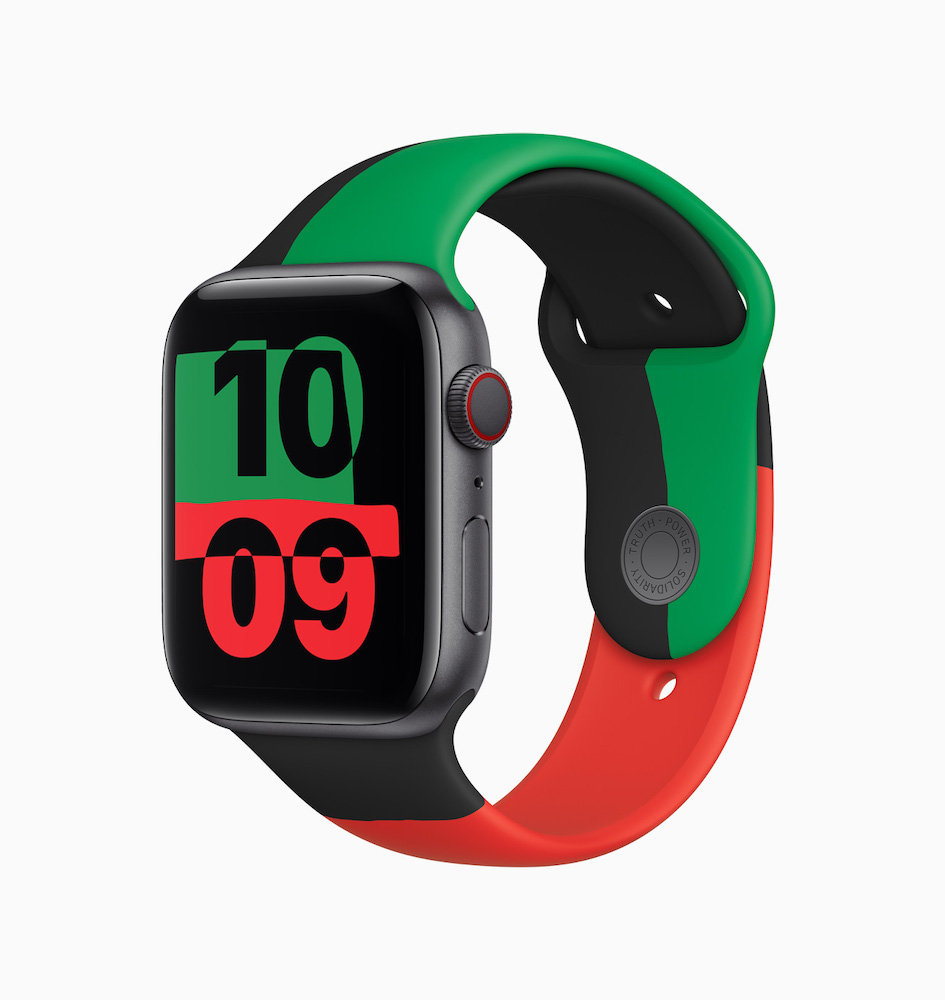 Members of the Black creative community and allies throughout Apple came together to design an Apple Watch Sport Band and Apple Watch face to honor the ongoing fight for racial justice.
Inspired by the call to action of both the historic and current movements, the Black Unity Sport Band has "Truth. Power. Solidarity." laser-engraved onto the interior of the stainless steel fastening pin.
The Black Unity Collection pays homage to the rich tradition and craft of quilting in the Black community and celebrates the colors of the Pan-African flag: red for the blood that unites people of the African Diaspora and was shed for their liberation, black for the people whose existence is affirmed by the flag, and green for the vibrant natural wealth of Africa, the Motherland.
The Black Unity Sport Band is made from individual pieces of colored fluoroelastomer, which are assembled by hand and compression-molded into one. The Unity watch face creates an ever-changing pattern that dynamically shifts as Apple Watch moves.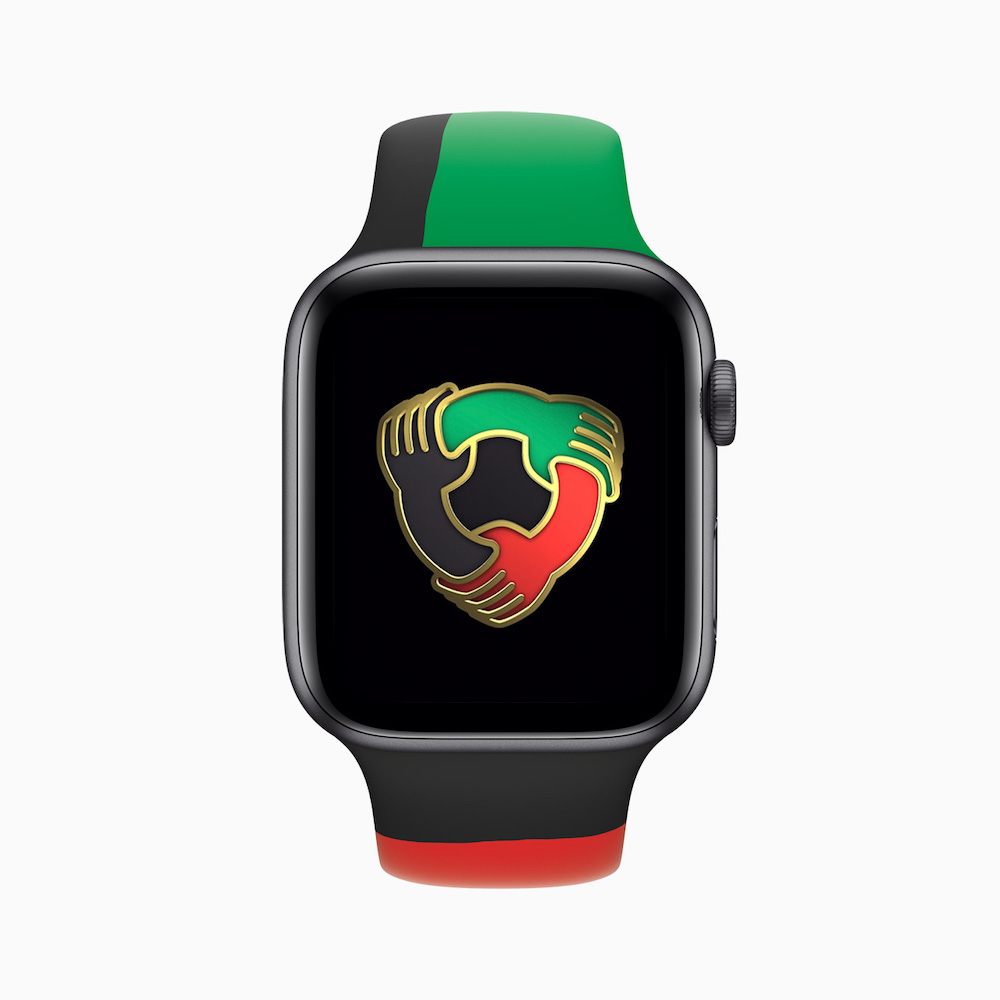 Apple Watch Series 6 Black Unity and the Black Unity Sport Band will be available starting February 1, and the Unity watch face will be available as part of watchOS 7.3 coming later today. Apple Watch Series 6 Black Unity (GPS) starts at $399 (US) and Apple Watch Series 6 Black Unity (GPS + Cellular) starts at $499 (US). The Black Unity Sport Band is $49 (US).
Apple Watch users can also participate in a new Unity Activity Challenge and earn the limited-edition award by closing their Move ring seven days in a row during February.
Today at Apple
Today at Apple, in partnership with design group It's Nice That, is hosting New World, a program of hands-on virtual sessions and step-by-step tutorials focused on exploring the power of creativity to bring about change.
During Black History Month, curator and writer Kimberly Drew will moderate sessions led by Black creatives who will discuss their creative practices and where they get inspiration, as well as demonstrate and teach one particular skill or technique.
Sessions include typographer Tré Seals; creative director, filmmaker, and photographer Joshua Kissi; and visual artist, photographer, and educator Shan Wallace.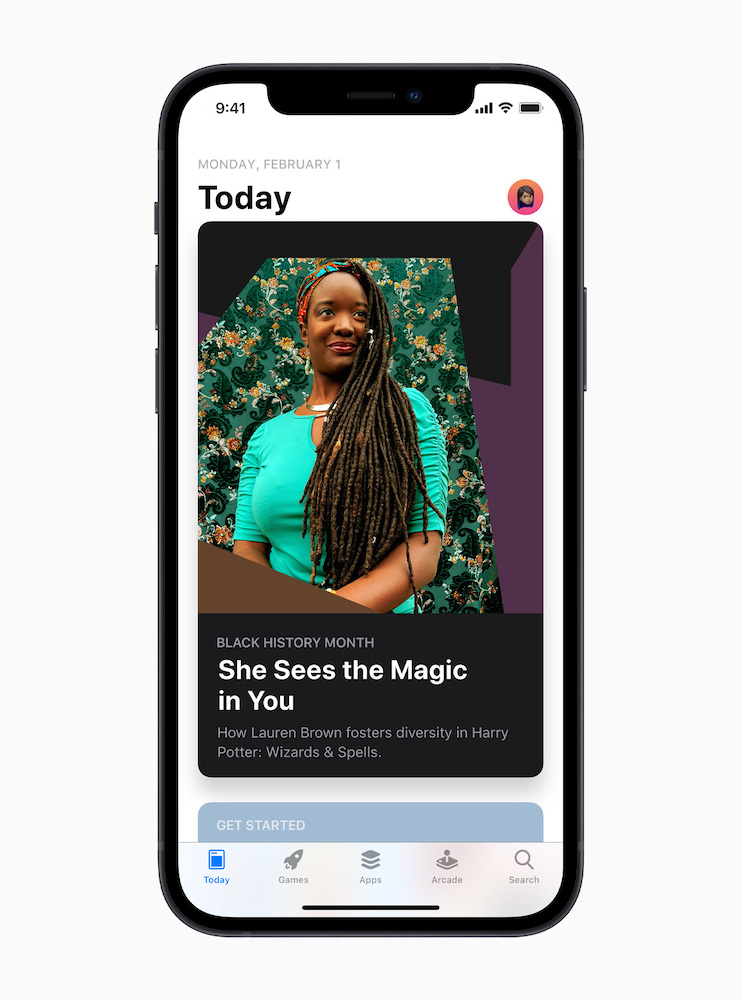 Curated content collections
On Apple TV:
The Apple TV app will spotlight the multidimensionality of the Black family and its representation onscreen. There will also be a host of curated movies and TV shows and some essential free content made available to TV users, including major contributions from Oprah.
At the App Store:
The Black History Month Hub spotlights Black-owned businesses, developers, entertainment and gaming apps, and social justice apps. Expect feature stories exploring the importance of representation in games.
At Apple Music:
Apple Music will launch a monthlong experience across Apple Music, Apple Music radio, and Apple Music TV that highlights some of the most remarkable musicians spanning jazz, blues, soul, gospel, R&B, pop, and hip hop. Expect playlists, articles, interviews and more. Hopefully Apple will make a little time to speak with Skin, because she's so utterly cool.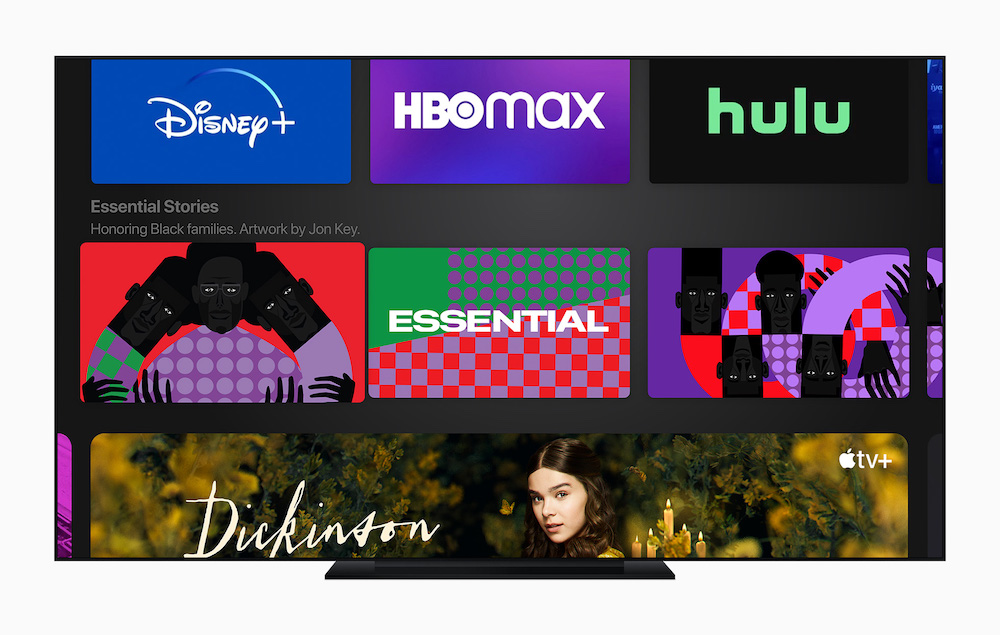 Apple Maps:
Customers can enjoy curated Apple Maps Guides created in collaboration with EatOkra, a Black-owned business directory app based in Brooklyn, New York.
At Apple News:
News will deliver  curated topic groups that will highlight the best journalism around race in America, while a special Apple News+ Spotlight collection will feature audio articles that celebrate the Black experience. The Racial Justice Spotlight will provide articles that includes education on anti-racism, mental-health resources, and ideas to serve their community.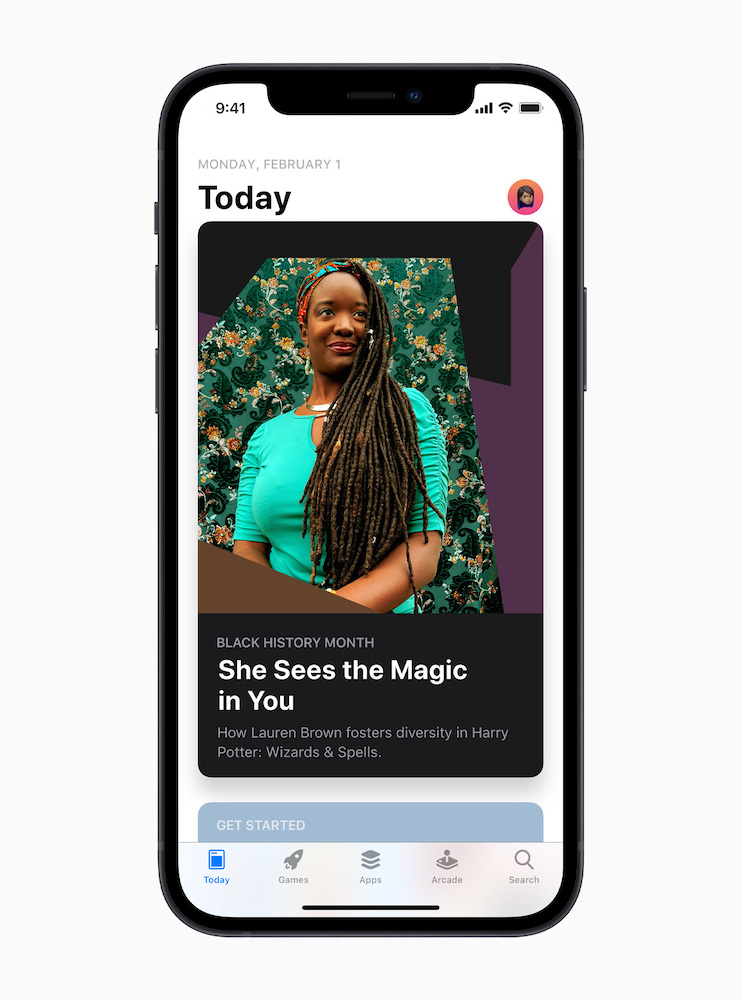 Read Apple Books:
A broad new collection on Apple Books will highlight great books and audiobooks by Black authors across a variety of genres, including literary fiction, history, memoirs, and books for young readers
Apple Podcasts
On Apple Podcasts, listeners can enjoy an expansive set of shows from powerful Black voices including Michelle Obama, Joe Budden, Phoebe Robinson, and Baratunde Thurston
Please follow me on Twitter, or join me in the AppleHolic's bar & grill group on MeWe.
Dear reader, this is just to let you know that as an Amazon Associate I earn from qualifying purchases.