Apple AirPods: Are iPhones The New Truck?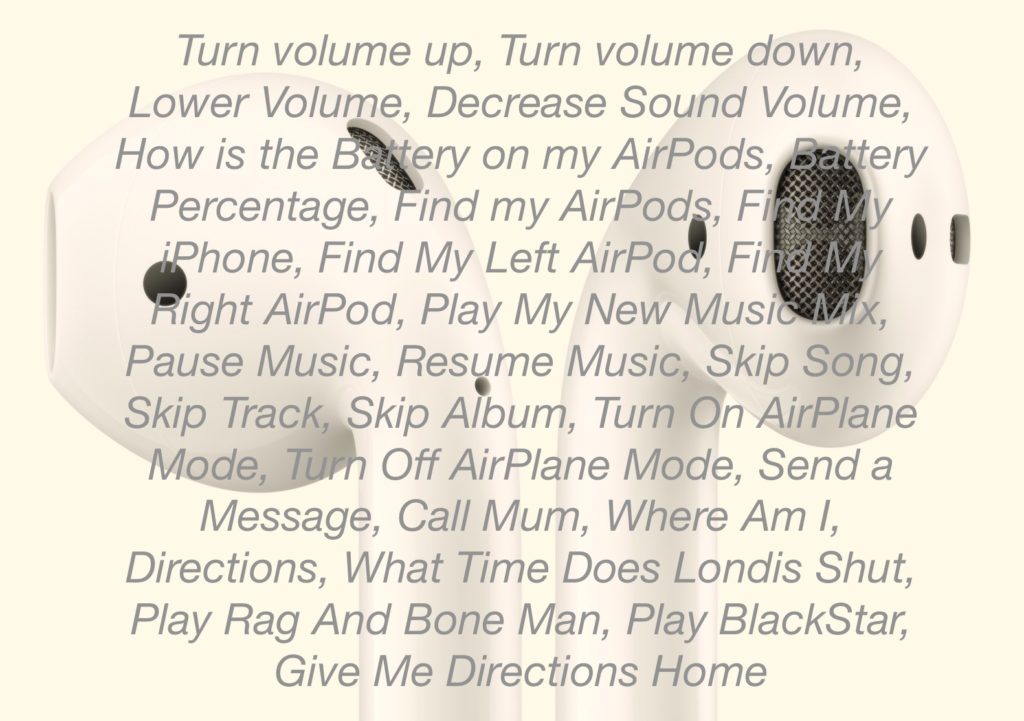 AirPods are going to be a bigger deal for Apple than the Apple Watch, Loup Ventures analyst, Douglas Clinton, has claimed.  "We think AirPods are going to be a bigger product for Apple than the Watch," he wrote, calling himself "addicted" to Apple's Siri-flavored buds.
Why Does he Think This?
"We view AirPods as a natural extension of Siri that will encourage people to rely more on the voice assistant," he said. "…using Siri on the Apple Watch is less natural because it requires you to hold it up to your face. Additionally, the (watch) screen is so small that interaction with it and information conveyed by it is not that much richer than an AI (artificial intelligence) voice-based interface."
That's an interesting insight.
He thinks Apple's earbuds are a much more compelling way to interact with Siri than using the voice assistant on an Apple Watch. He is also really interested in how AirPods can be developed over time. He notes that in the near future Apple's devices may be able to track medical data and provide biometric ID. We know Apple is interested in developing AirPods as digital health solutions.
The Digital Human
Loup's Andrew Murphy, called AirPods the world's "first mass market hearable". Jason Calacanis recently called them "the future of the iPhone".
As I wrote in September 2016, "The way to see AirPods is as all the auditory components of your iPhone in your ears. The way to see the Watch is as all the UI control elements of the same device. All that's left is the screen. What could replace that?"
Apple is putting together the components for an ambient computing experience. In future, we expect the Apple Watch to host its own powerful processor and data connection. Used together, we can anticipate that Apple's wearable technologies will become a mutually complementary solution for digital health and the augmented human.
We're heading inexorably toward the "ambient paradigm" predicted by UBS analysts Steven Milunovich and Benjamin Wilson. "We consider the Apple Watch and AirPods similar transition products today on the way to an integrated user experience based on multiple products seamlessly connected," the analysts said. "We call it the Ambient (present on all sides) Paradigm. It is Tim Cook's 'iOS everywhere."
iOS Everywhere
iPhones don't matter anymore. They are proliferating. iOS will be wearable. It will be inside the enterprise and become part of the infrastructure.  Will iPhones also become trucks? After all, AirPod + Apple Watch + Glasses or wearable display = iPhone, does it not?
Dear reader, this is just to let you know that as an Amazon Associate I earn from qualifying purchases.