Apple accounts for 4x as many U.S. jobs as it did in 2011 – claim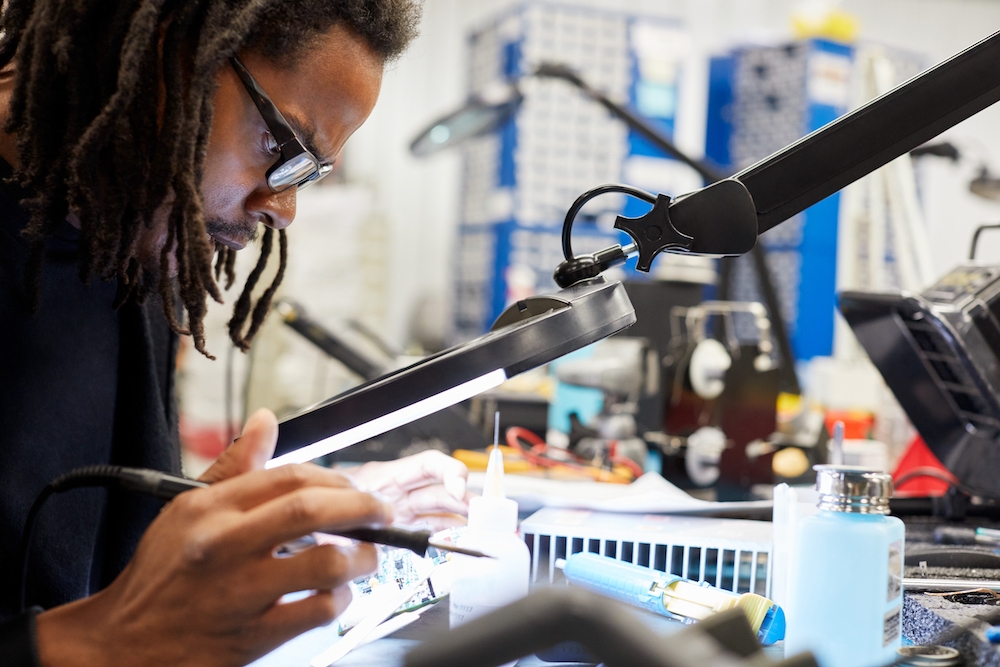 If those manufacturing jobs come back they'll be automated, despite which Apple's business means 2.4 million Americans have jobs, the company claims in a recent press release.
Situations vacant
These employments aren't all at Apple, of course – the majority of them are in fields related to or driven by the company: third-party manufacturers, software developers and more.
And it's growing. Apple says it now accounts for four times the number of jobs that were attributable to it eight years ago.
The company will also contribute $350 billion to the U.S. economy by 2023, it said.
The company also shared a few more details:
Apple directly employs 90,000 people and will create 20,000 jobs across the U.S. by 2023.
It has 9,000 American suppliers.
It spent $60 billion with those suppliers in 2018.
The third-party supply chain accounts for 450,000 jobs, it said.
The app economy supports 1.9 million jobs.
That's up 325,000 in the last two and a half years.
Several states saw double-digit growth during that period, including a 43 percent increase in North Carolina, representing almost 15,000 new jobs, and a 50 percent increase in Florida, which added almost 30,000 new jobs. Pennsylvania saw a 64 percent increase in growth, going from 40,800 jobs in 2016 to more than 67,000 today.
Partnership stories
The release also profiles the work of two of Apple's U.S. supply chain firms, Maccor and Finisar.
Maccor is one of Apple's battery testing facilities which has doubled in size with Apple as a client.
Finsiar received support from Apple's Advanced Manufacturing Fund in December, 2017 and is now on track to create 500 full-time positions in Texas.
Interestingly for Apple fact fans, Apple also confirms that Finisar is expected to begin shipping lasers called VCSELs, used to power FaceID in the latest iPhones and iPads, in the coming months.
Please follow me on Twitter, or join me in the AppleHolic's bar & grill and Apple Discussions groups on MeWe.
Dear reader, this is just to let you know that as an Amazon Associate I earn from qualifying purchases.