An Apple acquisition is the best hope for Tesla's shareholders
Tesla is losing value fast and the best hope company shareholders have is going to be an Apple takeover – as that's the only thing that will prevent further decline.
Apple drive by
Apple bid to purchase Tesla in 2013, but the deal fell through – mainly because Apple wanted Elon Musk to step aside.
Tesla currently trades around $205 and was recently down to $197.76.
Thanks to what seemed on the surface to be indiscreet comments from Musk, Tesla shares are down around 38% so far this year, giving the company a market cap of around $36 billion.
That's a lot of cash, but Apple has the capital.
What's also interesting is that the bid Apple placed for Tesla in 2013 was actually higher than the market cap the latter company currently has – and the extent to which both companies already relate.
Apple last year re-hired Apple veteran, Doug Field, who had then been Tesla's engineering chief. He leads a team of 1,200 people working on Project Titan, Apple's car development team.
The art of the deal
With losses mounting up under Musk's watch, it's possible that Tesla shareholders will conclude that reaching a new deal with Apple will be the only way to preserve the value of their investments.
It's also worth noting a 2016 report that claimed Apple to be targeting sales of half a million vehicles each year, with a fully autonomous vehicle scheduled for 2026.
If that earlier deal had gone through, the acquisition would have harvested a plethora of patents Apple could use in Apple Car development.
Not to mention manufacturing and production facilities and a chance for the Apple/Tesla development teams to rekindle their relationships, given so many of those engineers have at times worked for both firms.
Apple is currently developing the sensors, operating system and battery technologies for its own autonomous vehicles. CNBC claims it is building large testing chambers in which it can produce, test and develop new lithium-ion battery technologies.
Tesla has some of these components, and has the added advantage of already having vehicles in use worldwide.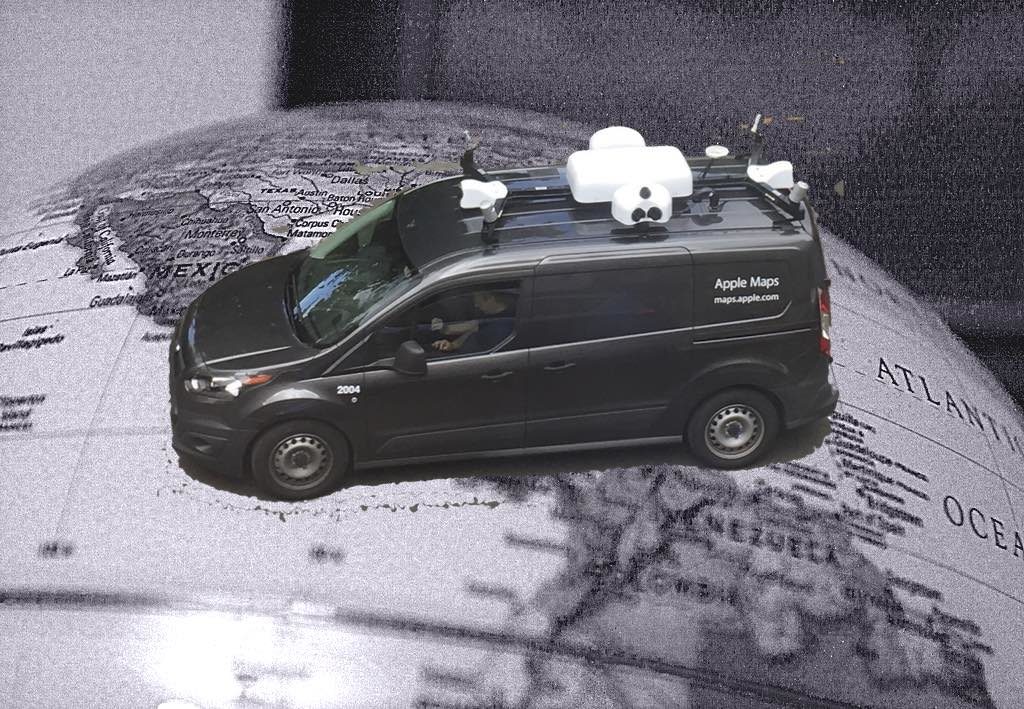 That's not all it's doing
Apple is conducting ground surveys around the world to gather data for Apple Maps.
To get this data, Apple is capturing 360-degrees of imagery using cameras mounted on Apple Maps car roofs. "Some of this data will be published in future Apple Maps updates," the company states.
And some may well contribute to the LiDAR image library used within the control and command system of Apple Car, methinks.
Apple's Project Titan has driven a long series of roads to get to its current point. And while we know next to nothing about that point, we do know the company is testing cars in the U.S., and that it is investing billions in the project.
Apple is particularly focused on developing an operating system that combines privacy with reliability – why else is it developing a confidence system that lets vehicles make better decisions on little data?
Apple has also spent time considering the design of its vehicles.
Two patents that relate to design decisions were published in May 2019 alone, one for an interior lighting system that offers a privacy mode to vehicle occupants, the other for a sophisticated door opening systemthat is highly accessible and easy to navigate. Sunroof systems, smart seatbelts and vehicle to vehicle communication patents have also been filed by the company.
And, of course, Apple continues to develop the brains of these vehicles.
Will Apple sell the cars as a consumer product? Probably – but I suspect the company will instead bring its vehicles to market using a services model – you'll use an app to call the car when you need it, and then let someone else make use of it.
That kind of business could very easily pay for the cost of acquiring Tesla in order to accelerate development of the vehicles used in it. Loss-making Uber generated $9.2 billion in ride-sharing revenues last year — but perhaps Apple has a plan to turn such losses into profit?
I've a feeling about this one. Watch this space.
Please follow me on Twitter, or join me in the AppleHolic's bar & grill and Apple Discussions groups on MeWe.
Dear reader, this is just to let you know that as an Amazon Associate I earn from qualifying purchases.