A Guide to Apple Watch 3 + Cellular Battery Life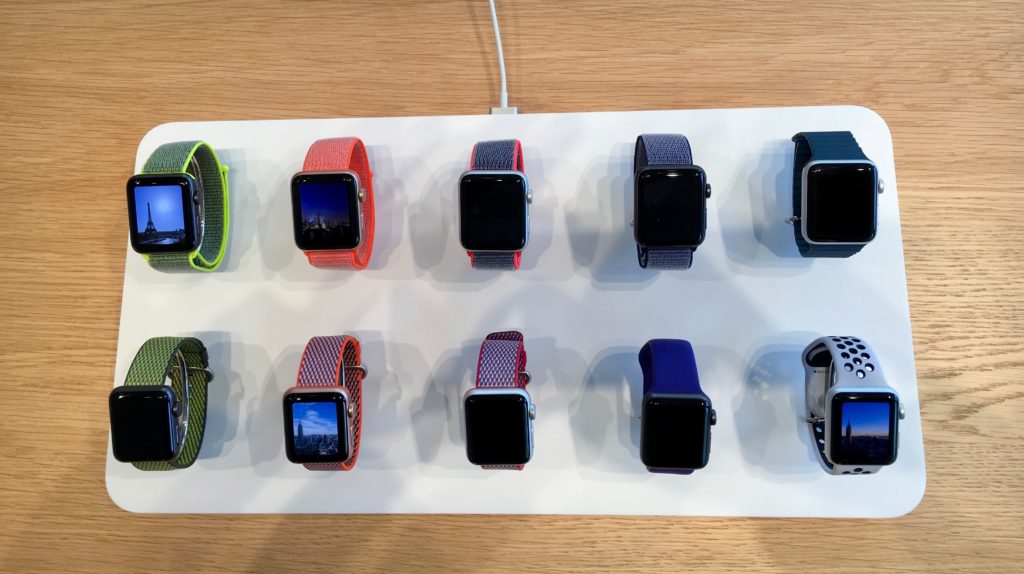 The new Apple Watch Series 3 + Cellular lets you use your smartwatch to make a call, check iMessages (though not SMS) and stream music/use apps even when you leave your iPhone behind, using the same telephone number.
What it is
Introduction of cellular capabilities has raised some questions around its battery life. I thought I'd try to explain a little how this works.
Apple says the Apple Watch isn't really designed to be a full-on iPhone replacement, instead the company sees the cellular connectivity as a useful feature for people who need or want to leave their phone behind to get something done, such as jogging for those guilty weeks after Christmas, or something.
Apple continues to be very focused on use of Apple Watch as a fitness tracker, and I guess will remain so until battery life improves.
How it works
Apple Watch with cellular automatically switches between Bluetooth, Wi-Fi, and Cellular depending on the situation. It works like this:
When you are wearing your Apple Watch the device is smart enough to connect itself using the most effective available network: sometimes it may use your iPhone connection over Bluetooth; in other situations, it may opt to use a Wi-Fi network; and when neither of those are available it will connect using LTE.
The watch will use more power than normal when it is parted from your iPhone and begins searching for a connection in an area with a weak signal.
That's because the process of seeking and polling for that signal itself takes energy. Some apps will also tax the battery during use.
Your watch actively uses the most power when you make calls using its cellular connection. (Making calls over Wi-Fi or via your iPhone may also use up power, but not quite as much, though streaming Apple Music tracks over LTE will munch battery).
In general, you will get more battery life if you disable cellular and/or GPS when you are not using those connections. You can do this with a swipe and a tap in Control Center.
What Apple says
Based on tests conducted using pre-release devices and software in August 2017, Apple's own tech data promises all-day battery life, "based on 18 hours with the following use: 90 time checks, 90 notifications, 45 minutes of app use, and a 30-minute workout with music playback from Apple Watch via Bluetooth, over the course of 18 hours."
The company clarifies that Apple Watch Series 3 (GPS) usage includes connection to iPhone via Bluetooth during the entire 18-hour test. Apple Watch Series 3 (GPS + Cellular) usage "includes a total of 4 hours of LTE connection and 14 hours of connection to iPhone via Bluetooth over the course of 18 hours."
(A Macworld UK report confirms these claims to be quite conservative, suggesting the watch may deliver better results than these).
Apple itself warns that you'll only be able to talk for an hour using the LTE connection and Apple Watch before running out of power. You can talk much longer if you use your paired iPhones' LTE.
While it seems clear the Apple Watch isn't yet a full-fledged iPhone replacement, as battery technology improves I can't help but think it will become more effective in a couple of generations, when I think it will live up to its promise in a post-iPhone planet. I'm currently testing the new watch and will be publishing a more intensive review of the device quite soon. I like the red dot.
Dear reader, this is just to let you know that as an Amazon Associate I earn from qualifying purchases.