8 iOS 11 Features You Probably Didn't Know About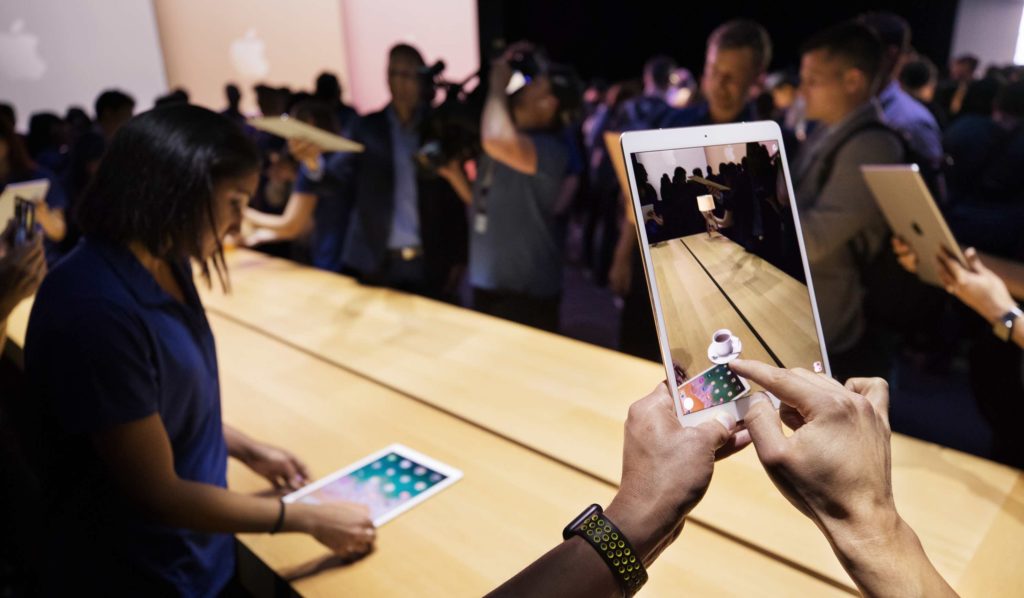 We've heard all Apple's big iOS 11 announcements, but as I'm all eyes and ears on every channel this WWDC 2017 week, I thought there would be some interest in hearing about some of iOS 11's hidden features. Based on what I've read and heard, I've assembled a short list, but please be warned that iOS 11 remains in development so there is every chance not every feature will ultimately ship.
(You may also want to catch up on everything Apple announced so far at WWDC in this report here.)
Siri smiles
Siri gets much smarter with much better voices in iOS 11. One thing I learned this morning is that when Siri is reading the words "Ho Ho" in a message or email to you, the voice will actually laugh.
Podcasts app redesigned
Apple sort of mentioned it had redesigned the Podcasts app, but I thought some people might want to take a look. As these images show, it has been bought into line with Apple Music design elements, so it is graphically richer.
Business Chats
It wasn't mentioned in the keynote, but Apple says Business Chat is a new way for businesses to speak with customers using Messages. You'll be able to integrate this feature into Safari, Maps, Spotlight, and Siri. I see this as something enterprises can weave into their online presence, I also imagine this will become an eventual route through which Apple can deploy its own take on 'bots, interactive virtual assistant technologies. MR.
Easy Wi-Fi Sharing
Everyone will love this those few times they need it. Here's how things work at the moment: You are in someone's house/office and need to get online using their Wi-Fi connection. You ask them the password and they don't remember, or can't find the crappy piece of paper with it printed on. In iOS 11, all you'll need to do is get to the Password entry screen and you will be able to request access to the Wi-Fi network by holding your device to an unlocked iOS device or Mac that has the password. **boom**
NFC tag reading
Apple's iPhones haven't really been good NFC citizens, but this is about to change with the introduction of NFC tag reading. This means iPhone 7's and newer will be able to read NFC tags, which should boost adoption of such NFC-based solutions across IoT, retail, public transport, automotive. From car keys to product information, Apple users will prompt mass market use of these technologies.
Hear the FLAC
You can play FLAC audio files, but only in Files. Might this suggest an iTunes improvement looms? Might Apple plan a high-fi music streaming service for introduction around the time it launches HomePod? People seem to think so.
Offload Unused Apps
As spotted on Reddit, this great feature (if enabled in Settings>Apple ID>iTunes & App Stores) will automatically remove unused apps from your device – while keeping app-related data. If you want to use the app again, that data will be restored to that app once you download it. That's cool as it means you will be able to manage the stuff on your iOS devices much better.
QR Code support
Strictly speaking I think most Apple watchers spotted this, but where this will make the hugest difference is in enabling Apple Pay payments via QR-based payment systems. And that will reinforce Apple Pay usage in APAC economies where QR-based payments are already very popular.
I hope you've enjoyed these eight lesser known iOS 11 improvements, are you aware of any additional ones? Let us all know in comments below.
Dear reader, this is just to let you know that as an Amazon Associate I earn from qualifying purchases.