6 Things You (Probably) Didn't Know About Apple Park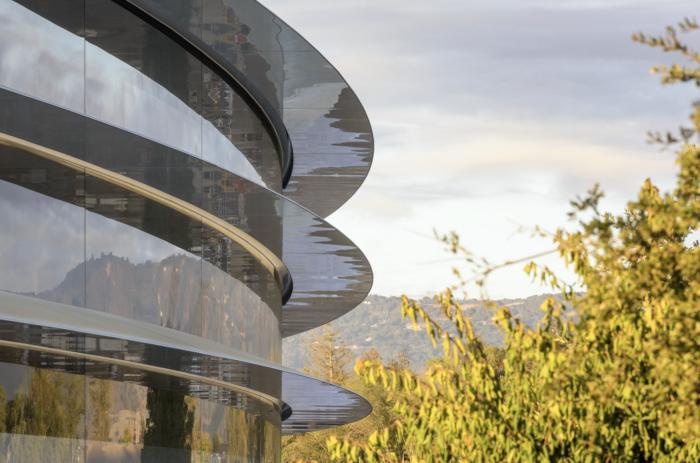 Apple has begun moving employees into its vast new Apple Park headquarters, and is widely expected to make key product announcements at the Steve Jobs theatre it is building there.
As you might expect with a project so vast, Apple's decision to build the new HQ has had a huge impact on Cupertino.
The 2015-2016 Cupertino Comprehensive Annual Financial Report reveals a host of interesting nuggets, and will likely offer up even more intriguing insights when the 2016-2017 report is published later on this year.
Apple's new HQ added $820 million to the assessed value of property in Cupertino, but this is "only a fraction of the anticipated full market value when the campus is completed," the report said.
As of June 2016, Apple Park construction had cost $1.6 billion, but this figure has risen – a lot – since.
When construction peaked in Q2 2015, the city saw business activity climb 33.5 percent. This fell once the frenetic scale of activity reduced.
Apple is now responsible for paying 9.36 percent of the city's annual property taxes. In 2011 (when the project was proposed in Steve Jobs' final public appearance) Apple coughed up 5.99 percent.
Apple paid $900,000 in construction taxes in the year ended June 30, 2016.
Apple paid the city $23.8 million to purchase the portion of Pruneridge Avenue that runs through the middle of the Apple Campus 2 in 2014-15.
Since construction began we've been treated (?) to a series of overhead drone videos of the building site. Now it seems Apple is clamping down on this – hardly surprising, given the potential security threat of drone-borne attacks.
It is also interesting to reflect that despite the completely manufactured nature of the space – even the trees need to be imported – there's one small Yin & Yang-style anachronism still inside the new HO, the historical Glendenning barn, built in 1916 by a family thought to be among the first European settlers in the area.
C/o: VentureBeat
Dear reader, this is just to let you know that as an Amazon Associate I earn from qualifying purchases.