6 secret iOS 13 features show Apple still sweats the detail
iOS development is always interesting, and we are just entering the most fascinating part of every release cycle as those small, tiny but oh so very useful operating system tweaks begin to slip out.
Apple still sweats the detail
Apple tends to focus attention on the major features when it announces a new OS – and there's plenty of them to go round, for example:
.. So many features they barely fitted the company's WWDC slide shows. In fact, they didn't.
Now that public and developer beta testing has begun, we're beginning to hear about all the tiny features that just didn't get any attention at the developer event.
This year it looks like Apple really is listening to what people need.
#1: iPhone2iPhone
Today we learn Apple intends making it possible to back the contents of one iPhone up to another, with 9to5Mac discovering new graphics that show two phones connected to one another.
They couldn't make this work, but it's surely a good idea to enable device-to-device back up, given the quantity of data that needs to be backed up is growing and so many iOS users endure restricted broadband data capacities.
#2: CarPlay tweaks
Apple did discuss CarPlay's big improvements, but one of the smaller enhancements that will make a difference has to be that not only can you (or your passenger) use your iPhone while CarPlay is running, but it can appear on multiple screens in some cars.
#3: On Messages
Lots of improvements in Messages, but one of the neatest has to be the use of Profiles – specifically, you can create your own Profile (including your choice of image of Memoji) and this will be automatically shared when someone adds your contact information.
This can be for everyone, or only shared to people you also have down as contacts. Now you can make sure your image is on Message.
Haven't tested this yet, but if Apple uses some dark magic to move my gaze to seem like I'm staring at the camera and not at the screen I will be flabbergasted. (New in beta 3!) pic.twitter.com/jzavLl1zts

— Mike Rundle (@flyosity) July 2, 2019
#4: Attention Correction
So, have you noticed how when engaged in conversation or taking a selfie everybody looks like they are looking away from the camera because they are looking at the screen?
This great new feature will correct this by making it appear as if you are looking at the camera. The enhancement may end up being limited to X-series iPhones once it ships, presumably because it needs 3D and CoreML capabilities lacking in previous models.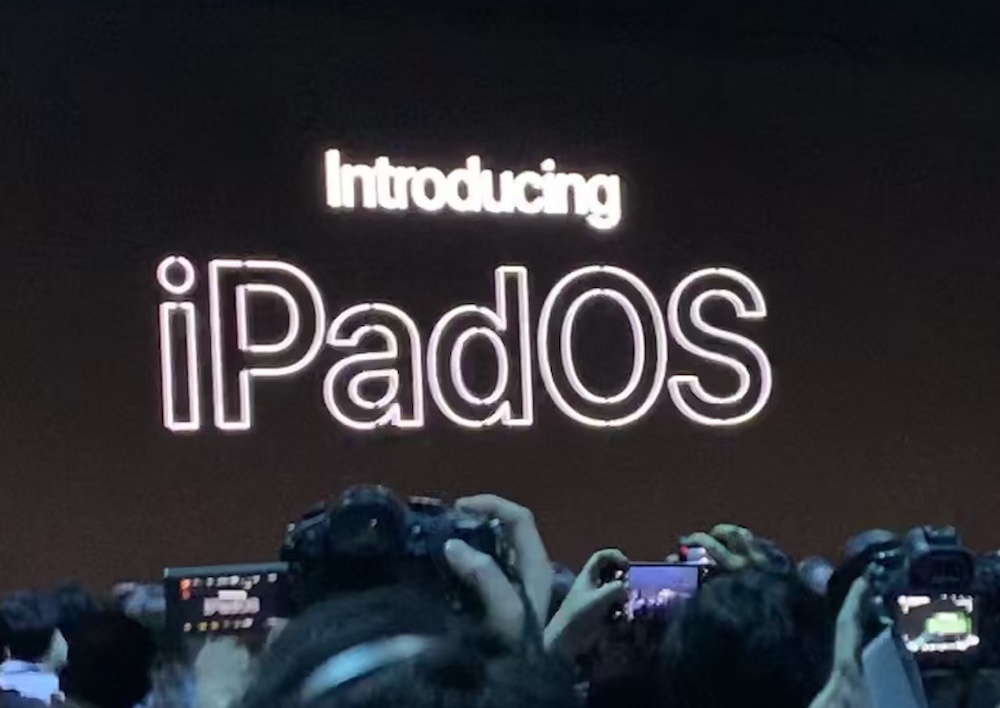 #5: iPad only
In Split View mode, the latest iOS 13 beta adds a highlight icon to signify which one of the pages is currently receiving text entry – this saves a little frustration. You can also change the size of the mouse pointer if using an external device.
#6: Emergency, emergency
A red asterisk appears beside the name of your emergency contacts in Contacts. This is something that will only be helpful when you yourself need help.
[amazon_link asins='B000FJQQVI' template='ProductCarousel' store='9to5ma-20′ marketplace='US' link_id='17e39229-3bf8-48cd-b709-34e9015d8bd9′]
These are just a few of the tiny enhancements I've come across so far. Have you come across more? Please let me know.
Please follow me on Twitter, or join me in the AppleHolic's bar & grill and Apple Discussions groups on MeWe.
Dear reader, this is just to let you know that as an Amazon Associate I earn from qualifying purchases.