10 essential Apple TV tips to help you through lockdown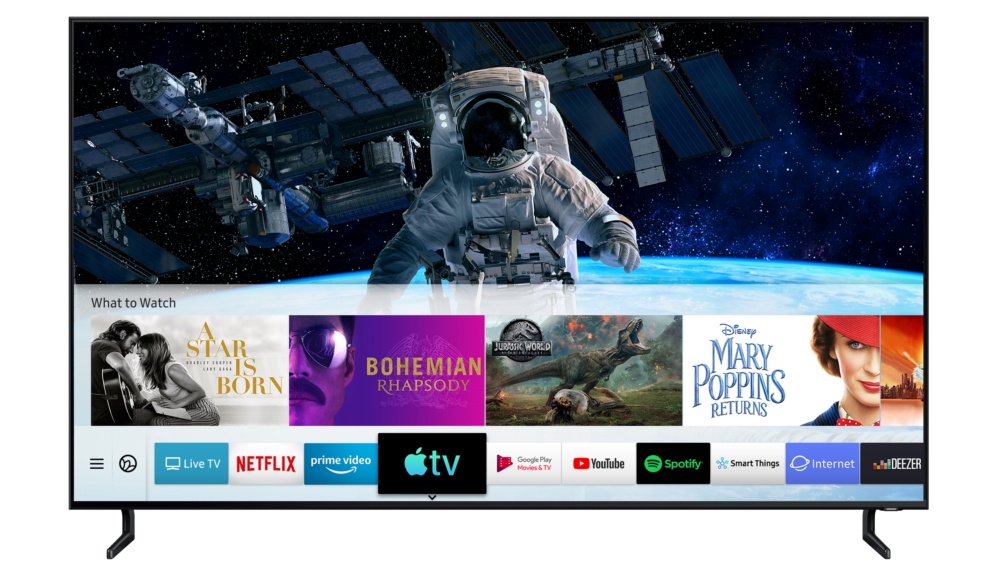 Indoors? Get used to it. It's likely to be the new normal for many of us for some time. If you're using an Apple TV for your entertainment then you'll need these essential tips.
Switch between lower and upper case
When you are typing just press the Play/Pause button to switch between the lower and upper case keyboards. In addition to this, when you hover over on any letter and hold the pad down you'll see all the alternative characters available from that chosen letter. Though it takes a little skill to slide accurately to them.
How to clear spelling errors in search
The problem with dictating complex movie titles using Siri to search for them is that sometimes it doesn't quite get them right. You probably then delete the entire word and start again. You don't need to do this: Just say "Clear" to erase the text – and you can say "Upper case" if you want to capitalize a letter.
What did they say?
One of my favorite Siri tips when watching movies or TV is the "What did they say" tool. Use this when you've missed a moment of dialog: Just tap the Siri button and ask "What did they say?" and the content rewinds a few seconds so you can catch up.
Fast way to subtitles
You can also ask Siri to enable subtitles (if available) when watching stuff.
You can also do this manually:
Swipe down on the trackpad while your content plays to find the contextual menu at the top of the screen.
You'll see a bunch of useful settings, including Subtitles.
Tap this and you'll get them superimposed across your film or TV show.
Flick up on the remote to remove the menu from the display and the subtitles will remain.
What else can Siri do for me?
Want to find out how Siri can help you control your Apple TV? No problem: Just hold down the Siri button and ask Siri "What can you do?". It will give you a few ideas.
Swipe backwards slowly
If you want to slowly scrub through what's playing you can: Just swipe your finger slowly from one side of the surface to the other (to the left for backwards, right for forwards). You should pause the movie/TV show before you do so.
Change screensavers more often
Do you get bored of looking at the same screensaver and you have bandwidth to spare? Open Screensaver in Settings>General and change the Download New Videos field from Monthly to Daily or Weekly. Be warned, this is a 650MB download.
Use a universal remote
It's a good idea to configure a universal remote (usually the one you already own) as an alternative controller for your Apple TV for those times when your Apple Remote, iPhone, iPad or Apple Watch are out of reach.
Open Settings>Remote and use the learn remote tool to configure the universal remote for use with the system.
What to do when things get weird
OK, things are already weird, but if your Apple TV starts misbehaving, the volume cuts out, or other inconsistencies emerge the first thing to do is restart the device.
To restart Apple TV press both the Home and Menu buttons at the same time until it switches off and then starts up again.
If the buttons don't restart your device you should unplug it from power, wait six seconds, and then plug it in again.
Want more Apple TV tips? Got a problem with your system? Let me know I'll try to add answers here.
Please follow me on Twitter, or join me in the AppleHolic's bar & grill and Apple Discussions groups on MeWe.
Dear reader, this is just to let you know that as an Amazon Associate I earn from qualifying purchases.