What are iPhone Favorites and how do you use them?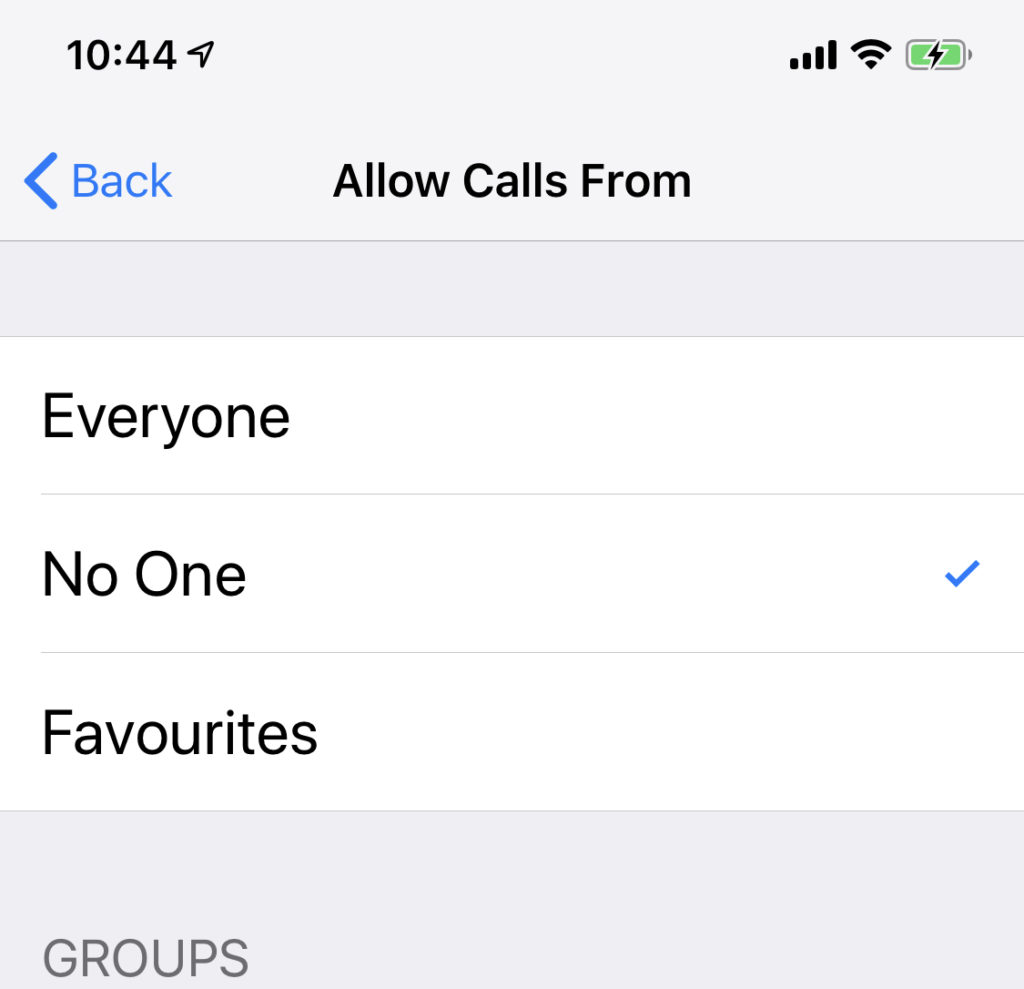 Are you sick of people calling you late at night? Want to use Do Not Disturb but scared your family may not be able to get hold of you in an emergency?
You need to get to know and use iPhone's Favorites tool.
What are iPhone Favorites and how do you use them?
The Favorites tool on iPhone is poorly explained and poorly executed and to some extent emulates the VIP feature, all the same you need to know about them.
Do Not Disturb has a secret talent in its Settings.
Open Settings>Do Not Disturb and look dow the page and you'll find 'Allow Calls From' in the PHONE section.
Tap this and you will see that your choices include Everyone, No One and Favorites, as well as the chance to choose any Groups you may have previously set-up.
If you select one of these then calls and messages from those people or groups of people you designate will get through when using Do Not Disturb.
That's great as it means you can easily ensure your best friends, relatives and close family can still make contact when you are in Do Not Disturb mode – you will always be available to the people you most care about.
All you need to do is to add those names to your Favorites selection.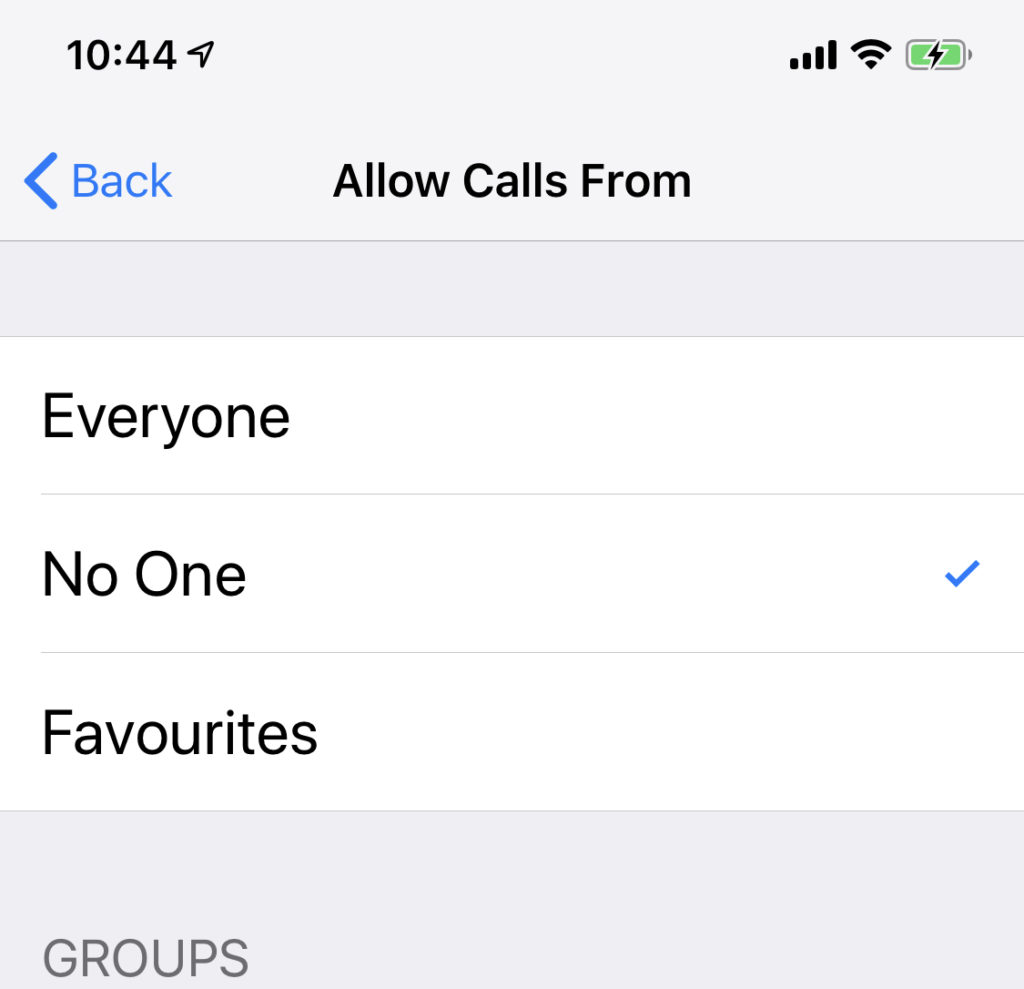 How to create a Favorite on iPhone
There are two ways to make someone a Favorite on your iPhone:
In Contacts
Open a person's record in Contacts and look down the page, you should see Add to Favorites appear in blue, just beneath Send Message and Share Contact. Tap this and then follow the instructions below in 'Setting Favorite contact methods'.
In iPhone's phone app
Open your iPhone's phone app and look to the bottom left of the page for the star icon with the word Favorite underneath it that you've ignored so long you no longer even register it. Tap it and you will see a list of all the Favorite contacts you may already have created.
To add a contact to this list, tap the Plus button at the top left of the page, and then type the name of a contact you want to add to Favorites. Select the name when it appears.
Setting Favorite contact methods
Once you have opened a relevant contact page you must select how you want them to be able to contact you:
Message (and which number)
Call (and which number)
Video
Mail (which email address.
Annoyingly, if you want the person to be able to contact you via messages and calls you'll need to run the same sequence twice – you cannot simply define two or more contact methods in one shot on a per contact basis. If a contact uses multiple numbers, you must do this for each one.
Stay persistent and keep on adding names until you have all your most important people included in your Favorites collection.
In future you will receive calls/messages etc from them even when sleeping.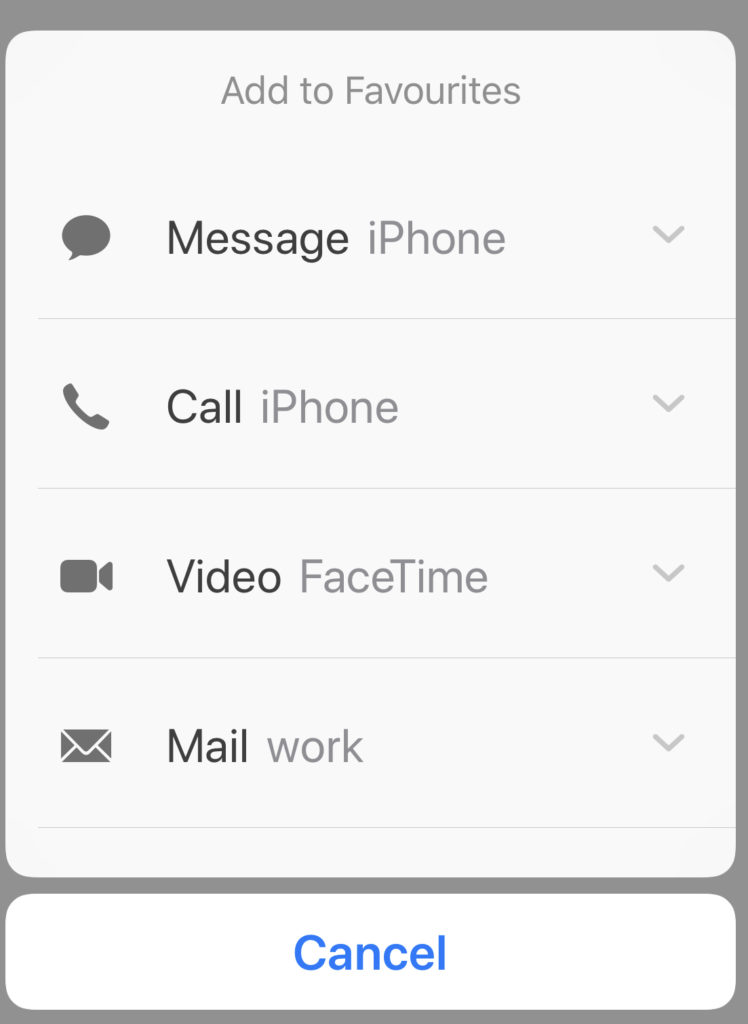 One more thing
Favorites has a widget you can add to your Widgets screen.
Once you do, you will be able to contact your favorite people with one tap from the widgets page.
Except you'll find multiple repetitions of the same person because you must create separate entries for each number and contact type you are prepared to accept. Which sucks.
You can mitigate this a little by changing the order in which people and their associated communication appear in iPhone>Favorites, Tap Edit and then drag the contacts into a more usable order using the burger icon.
Now you know this tip you'll be able to sleep easy at night, secure in the knowledge that the people you love most in the world will still be able to get hold of you. Unless you switch off your iPhone.
Was this tip useful to you? Please take a look at 15+ iPhone phone call secrets you probably didn't know for many, many more. And explore the tips section here at AppleMust.
Please follow me on Twitter, or join me in the AppleHolic's bar & grill and Apple Discussions groups on MeWe.
Dear reader, this is just to let you know that as an Amazon Associate I earn from qualifying purchases.