The Oxford English Dictionary just became an iPhone app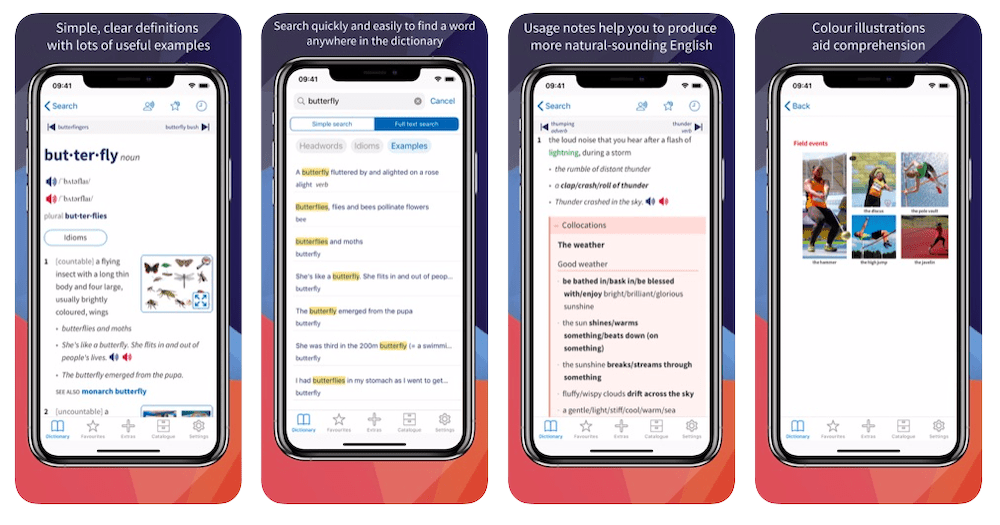 The world's largest and most trusted, advanced-level Oxford Advanced Learner's Dictionary for non-native speakers of English is now available as an iOS app, offering up thousands of resources for people learning to speak the language.
Learning tools, free trial available
In addition to the definitions you find inside the printed dictionary, there are also a range of useful learning tools.
You can record your own voice and compare your own pronunciation with that of a native speaker.
Listen and compare British and American spoken example sentences.
Learn the most useful words in English with the Oxford 3000 graded by level.
Add favorite words to your "Favourites" and create folders to store them by subjects.
Vocabulary and usage tests and a Word of the Day test.
The Oxford Advanced Learner's Dictionary is the world's bestselling advanced-level dictionary for learners of English.

The history of the dictionary
Since 1948, over 100 million English language learners have used the Oxford Advanced Learner's Dictionary to develop their English skills for work and study.
The original dictionary was produced by A.S. Hornby, an English teacher who discovered that although his students could understand and appreciate English literature they found speaking and writing in English difficult.
Hornby explained:
"I found my students were reading Thackeray and Shakespeare, and apparently with great understanding. But, to my dismay they couldn't speak English very well – they could read but they couldn't speak."
He hoped to explain the words in his dictionary the way he would explain them in the classroom.
The tenth edition dictionary contains over 86,000 words, 95,000 phrases, 112,000 meanings and 237,000 examples, including 2,000+ new words and meanings. Amongst the new words are chatbot, fake news, microplastic, and woke.
The Oxford Advanced Learner's Dictionary 10th edition is available for iOS and Android.
The app is free to download and includes 100 sample entries. To gain access to the full app with all features, you can take a free trial, or subscribe to the full content via in-app purchase.
Please follow me on Twitter, or join me in the AppleHolic's bar & grill and Apple Discussions groups on MeWe.
Dear reader, this is just to let you know that as an Amazon Associate I earn from qualifying purchases.