The line Samsung hopes everyone forgets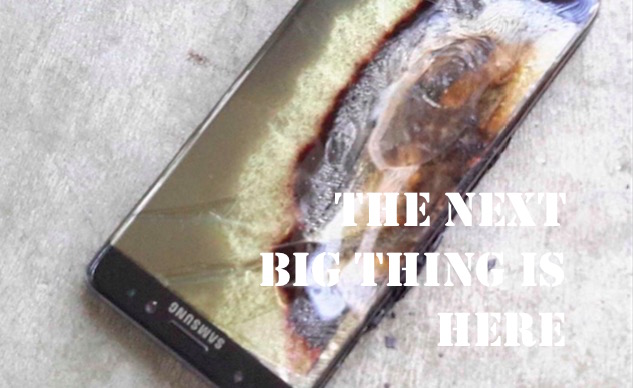 Kudos to Smartuplife for spotting this one, but do you recall the slogan Samsung used when it first introduced th Galaxy brand, the one that spawned the incredibly dangerous now banned in-flight Galaxy Note 7 smartphone?
You do not remember? Funny that — it was all over the media at launch while the tame ones tried to help the ads sales dept., get the marketing money in and then, **boosh** gone back into the ether, so let's remind you so you don't forget:
'The Next Big Thing is Already Here'
Here's a video to remind you again:(Samsung was sort of right, the next big thing is already here — it's called an iPhone 7 . That we've found out since that Apple's upstart young competitor was the sort of firm that puts consumer safety at risk to cover its bottom line kind of reinforces understanding of the company's innate vulgrity.
I do doubt Apple will use this as a stick to beat Samsung with, despite the anti-Apple attack ads generated by its imitative competitor, because unlike Samsung, Apple isn't crass.
Samsung? Samsung gets what it dealt. Over to Smartuplife.
Dear reader, this is just to let you know that as an Amazon Associate I earn from qualifying purchases.