The best app for RAW image processing on Mac and iOS just got updated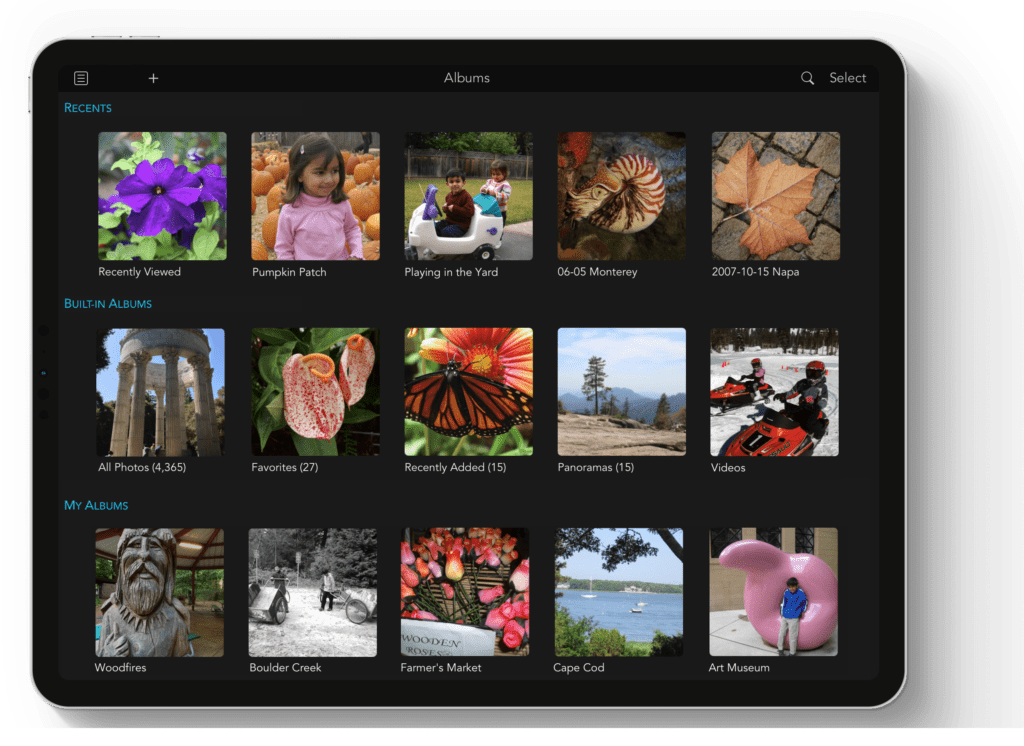 Apple's iPhones and iPads can capture images in the information-rich RAW image format, but editing those files requires use of additional software. Today, one of the best RAW image editing applications for Macs and iOS devices saw a significant update, RAW Power 2.0.
RAW power
RAW Power 2.0 is developed by Gentlemen Coders, a company led by former Apple veteran Nick Bhatt, who once led the Aperture and iPhoto teams.
The app makes good use of everything Bhatt knows about Apple's imaging apps on an OS and application basis. It works as both a Photos for Mac extension and as a standalone iOS app.
The updates bring a number of new features and workflow and UI improvements. Notable new image adjustment tools within the app include: Chromatic Aberration, Perspective, Black and White (a  Monochrome Mixer), Vignette with Controllable Center Point, and Enhance (including  Definition, and brilliant new Lighten and Deepen sliders that add richness to images).
Time-saving batch processing features have also been added, including the ability to apply presets, paste adjustments, revert to original, and export with custom naming.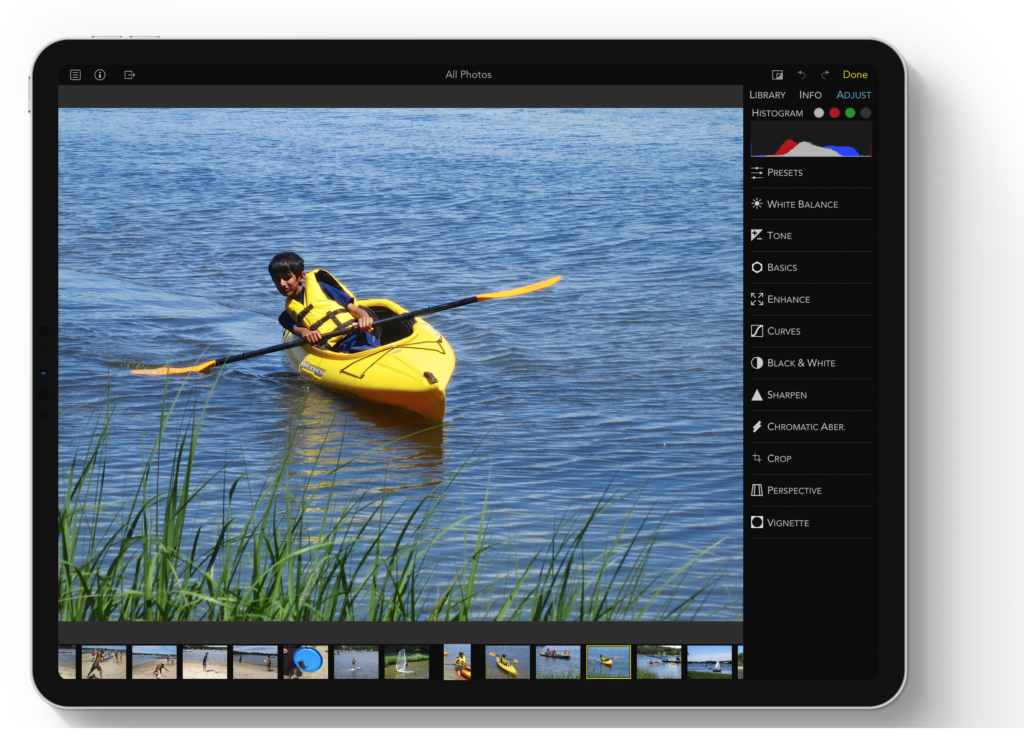 RAW Power for Mac 2.0
RAW Power for Mac 2.0 provides these new adjustments, new Lighten and Deepen sliders and the applications long list of existing features such as Curves and White Balance.
The new release also provides cool UI improvements, including a full file browser, multiple windows and tabs, thumbnail grid, quick look support, additional metadata and a full dark look for macOS Mojave.
RAW Power for iOS 2.0
The original version of the app was the first iOS app to combine RAW image editing with seamless iOS and iCloud library integration.
The new version introduces numerous new adjustments, workflow enhancements and pre-set capabilities with version 2.0. It adds the same numerous enhancements of the Mac version and any adjustments applied are compatible with the Mac version and sync through iCloud Photo Library.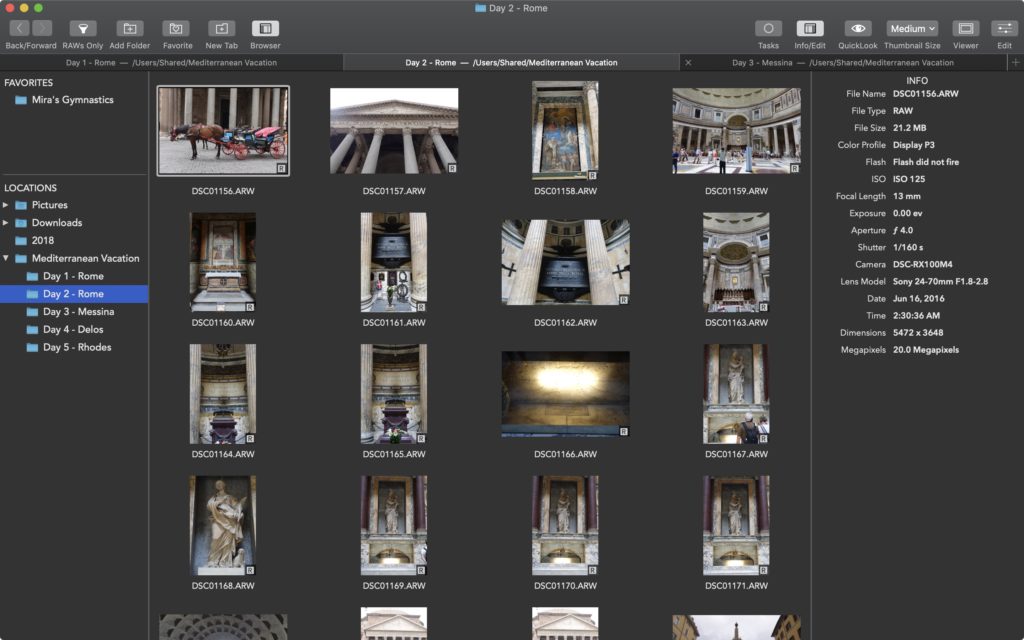 Raw Power for iOS 2.0 also includes a selection of built-in presets as well as the ability to add your own. Batch processing in the grid now allows users to apply presets, paste adjustments, revert to original and generate JPEG previews for RAWs for multiple images at a time.
Additional workflow and UI improvements include the ability to share and export to Photos (in multiple formats), and to paste last edit in batch processing and indicators for which adjustments.
How much does it cost?
RAW Power for Mac 2.0 runs on macOS High Sierra and Mojave and costs $29.99, but will be available for an introductory price of $26.99 for the month of November. Version 2.0 is a free upgrade for existing users.
[amazon_link asins='0240810279′ template='ProductCarousel' store='9to5ma-20′ marketplace='US' link_id='34fc3372-ec12-11e8-b9f5-17ab3255e42c']
RAW Power for iOS 2.0 is available for $2.99 with two inexpensive in-app purchases – Advanced Adjustments Pack 1 and 2 each for $1.99.
Pack 1 includes Depth Effect, Curves and White Balance adjustments and new-for Version 2.0 Pack 2 includes Chromatic Aberration, Vignette, Perspective and Black and White adjustments. RAW Power for iOS 2.0 runs on iOS 11 and 12 but does not support iPhone 5s, 6 or 6 Plus, or iPad mini 3 or earlier.
Please follow me on Twitter and join me in the AppleHolic's bar & grill and Apple Discussions groups on MeWe.
Dear reader, this is just to let you know that as an Amazon Associate I earn from qualifying purchases.