Review: These brilliant headphones put radio in your iPhone
If you're an iPhone user who loves listening to radio you've been out of luck as Apple doesn't let you, these brilliant headphones from Blackloud make that problem go away.
What are the Blackloud SOUNDOT AF1's?
Product: Blackloud SOUNDOT AF1, Price: $80 (currently $69 on Amazon)
I've been using Blackloud's Soundot AF1 FM earbud headphones for a few weeks— they're a brilliant solution if you want to listen to radio on your iPhone, because they host an FM radio tuner inside the control switch.
When they are plugged into your iPhone's Lightning connection, the controller works with an app on your iPhone to scan through FM radio frequencies and let you listen to radio. The system has an RDS/RBDS display so you can see which station you're listening to.
What they look like
The Soundot AF1 system ships in a black retail package that lets you see the distinctive black and red earbuds through the window. Inside, you'll find the headphones and a carrying pouch containing a selection of alternative earbud cushions. The system ships with small, medium and large cushions which are easy to swap – just press the bud gently to remove it. You'll also find an instruction book.
The system also requires use of the Soundot app, which you can download from the App Store. The app only functions when the headphones are connected to your device.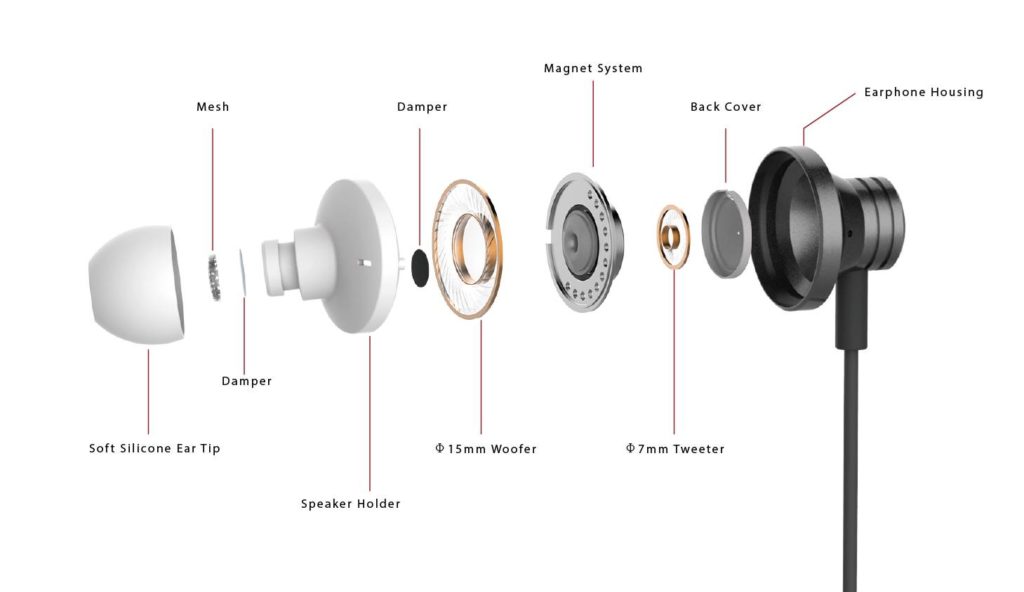 How to use Soundot AF1
Once you've got the app installed usage is pretty simple. Open the app and scan through the available FM frequencies to find the channel(s) you want to listen to. You can select up to six channels to store in your favorite shortcuts at the bottom of the screen by pressing the heart button.
The frequency shows at the top and there's a large dial if you want to tune up manually. There's also an EQ setting at the top right of the window. Tap this and you can adjust bass, treble and vocal sounds and apply any one of eleven EQ presets.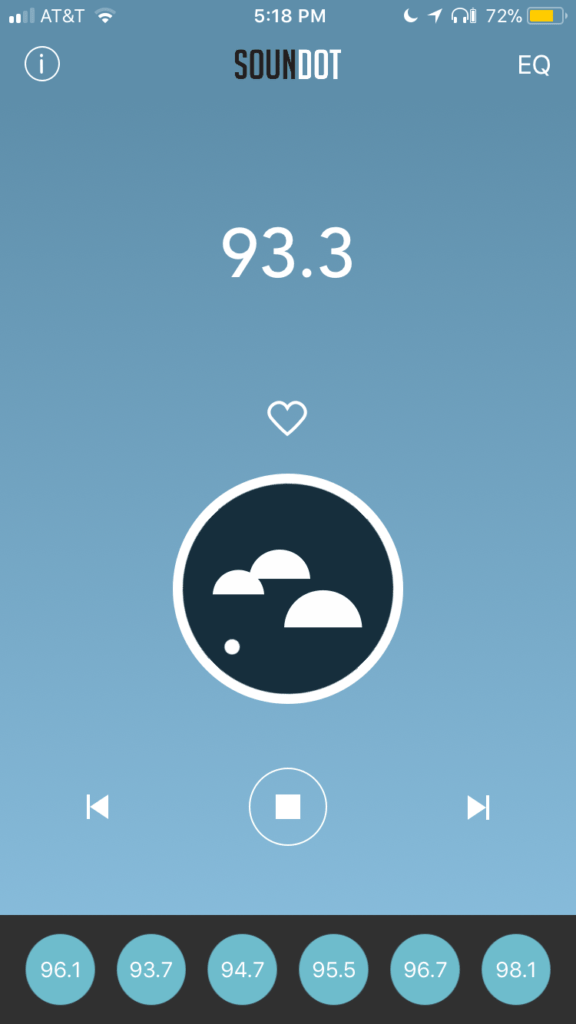 You'll find a controller on the headphone cable, this features a plus and minus volume controls and a third button Soundot calls the Function button. Here's how to use the Function button:
Press once to play/pause current audio playback
Press twice to get to next track,
Press three times to skip backward
Press twice and hold to scan forward through a track
Press three times and hold to scan backward through a track
The system integrates a microphone so you can take calls. Press the Function button once to take a call, or twice to take another call and place the original call on hold. To reject a call just press and hold the Function button.
You can also use your headphones to ask Siri stuff (press and hold the Function button and say what you need); or to take photos with your iPhone camera.
What are they like to use
I've tested hundreds of headphones over the years. I once edited a title called iPod User.
I've seen lots of different approaches to the cables used, and came to dislike really thick inflexible cables that tend to whip the earbud out of your ears when you move as well as those thin crappy cables that get tangled up so easily (the sort Apple continues to make).
These earbuds are neither.
They are solid enough not to become tangled while also being flexible enough not to whip themselves out of your ear when you're running for the train.
The build quality is good across the unit – the sheathed interconnect between the cables and the buds seem a lot more robust than an Apple Lightning cable, though I am concerned that you should avoid catching the cable against a door or other object as I've a feeling it may separate from the Function button if tugged too hard. (But that's a problem with any such set).
The earbuds look nice, seem pretty robust and don't get tangled up too quickly.
What about the sound?
The manufacturer claims the Frequency Response is around 20Hz-20kH, which is the generally accepted standard for headphones. You also get sensitivity of 110dB/mW at 1 kHz, which means you really shouldn't play loud music at maximum volume for over half an hour using these (really). The 5.4-ounce earbuds boast dual drivers (15mm woofer and 7mm tweeter).
Sure know their stuff when it comes to headphones – but they don't make a set like these.
Essentially these specifications mean the headphones should deliver good music playback, and that's certainly been my experience — dynamic range is broad and fine-tuned.
I also like it that you can use the app to adjust bass, treble and EQ settings to adjust what you're listening to in order to better match your taste – and even at high volume music playback didn't crack up or distort. Even as headphones these compete well in their price class.
What about the radio? I was impressed with how these headphones sounded for radio playback, but this obviously depends more on the strength of the frequency. I was also impressed when I realized that after set-up (when you need to have a Wi-Fi or cellular signal) you can listen to radio even when your device is offline, useful if you're out in the country or in an emergency situation. I was unable to test the RDS feature using my version of the app, but all its other features worked well.
[amazon_link asins='B07G1LGS62′ template='ProductCarousel' store='9to5ma-20′ marketplace='US' link_id='f90f9637-ddd9-11e8-ad1e-11bb57e51979′]
Jonny's buying advice
I think this is a great product. Not only do the headphones perform as well as any other set of an equivalent or slightly higher cost, but they add a unique feature lots of iPhone users have wanted for years. Well-built, they sound great and the app adds a few extra touches as well as access to radio.
If you want a solution that lets you listen to radio on your iPhone as well as listen to everything else, then you can't go wrong with these things.
Dear reader, this is just to let you know that as an Amazon Associate I earn from qualifying purchases.