Just 3% of U.S. iPhone buyers take out AppleCare protection
New data shows that 97 out of every 100 new iPhones sold in the U.S. lack AppleCare protection — which is a big business for case manufacturers and repair shops.
What's the deal?
Consumer Intelligence Research Partners claims the iPhone XR to be the biggest-selling new Apple smartphone model in the U.S. Phone XS, XS Max, and XR models accounted for 59% of US iPhone sales in Apple's second fiscal quarter. iPhone XR accounted for 38% of US iPhone sales during the quarter.
"iPhone XR continues to dominate US iPhone sales," said Josh Lowitz, CIRP Partner and Co-Founder.
"It remains the best-selling individual model again this quarter, after launch early in the December 2018 quarter.
"In the US, the newest iPhone models sold about as well as the newest models a year ago, at about 60% of total sales. Based on these trends, we estimate an Average Selling Price of around $800, a decrease from the previous quarter."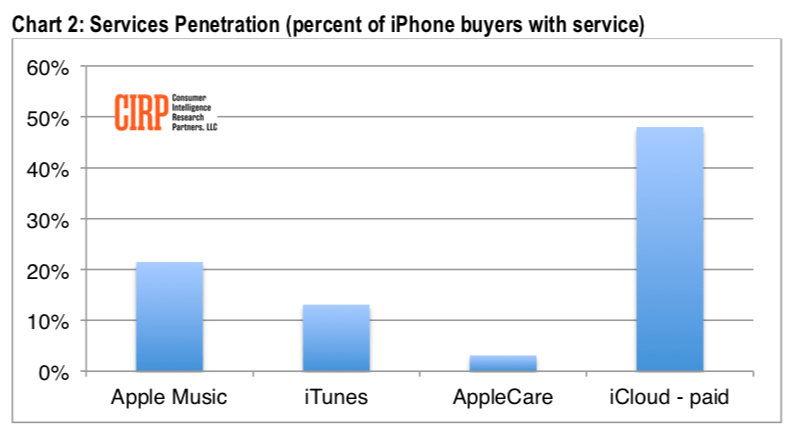 Apple's services
What's more interesting is what data CIRP has to share around Apple services. Apparently while just under half of all users take out paid iCloud storage, just 3% insure their smartphone with AppleCare.
"Among US iPhone buyers in the quarter, 48% use paid iCloud storage, while 3% purchase an AppleCare warranty. 21% of iPhone buyers use the Apple Music streaming service, and 13% use the legacy iTunes music service," the report claims.
Mike Levin, CIRP Partner and Co-Founder said: "Among the services that we track, iCloud paid storage has the highest penetration, which makes sense given how easily it integrates with Apple devices, and that it solves a common storage problem at a modest cost.
"On the other hand, Apple Care warranties sell poorly, in light of the intense competition from mobile phone carriers, retailers, and other warranty providers. Apple also confronts similar competition in music, with Spotify, Amazon, Pandora, and others fighting for Apple Music streaming subscribers."
[amazon_link asins='B07FKBP32J' template='ProductCarousel' store='9to5ma-20′ marketplace='US' link_id='ba23f59e-9d7f-4041-8306-ce58c54ef8c2′]
CIRP's data is based on a survey of just 500 U.S, Apple customers who purchased a Mac, iPhone, iPad or Apple Watch in the calendar quarter ending in March. With such a small sample group the claims can only be seen as an estimate of the facts.
However, it certainly seems a few U.S. iPhone users should be looking to invest in AppleCare protection for their devices — especially because one dropped iPhone can work out to be pretty costly to repair if you don't have it.
Take a look at what Apple offers with AppleCare here.
Please follow me on Twitter, or join me in the AppleHolic's bar & grill and Apple Discussions groups on MeWe.
Dear reader, this is just to let you know that as an Amazon Associate I earn from qualifying purchases.