Is Apple's AirPower held up in the Qi?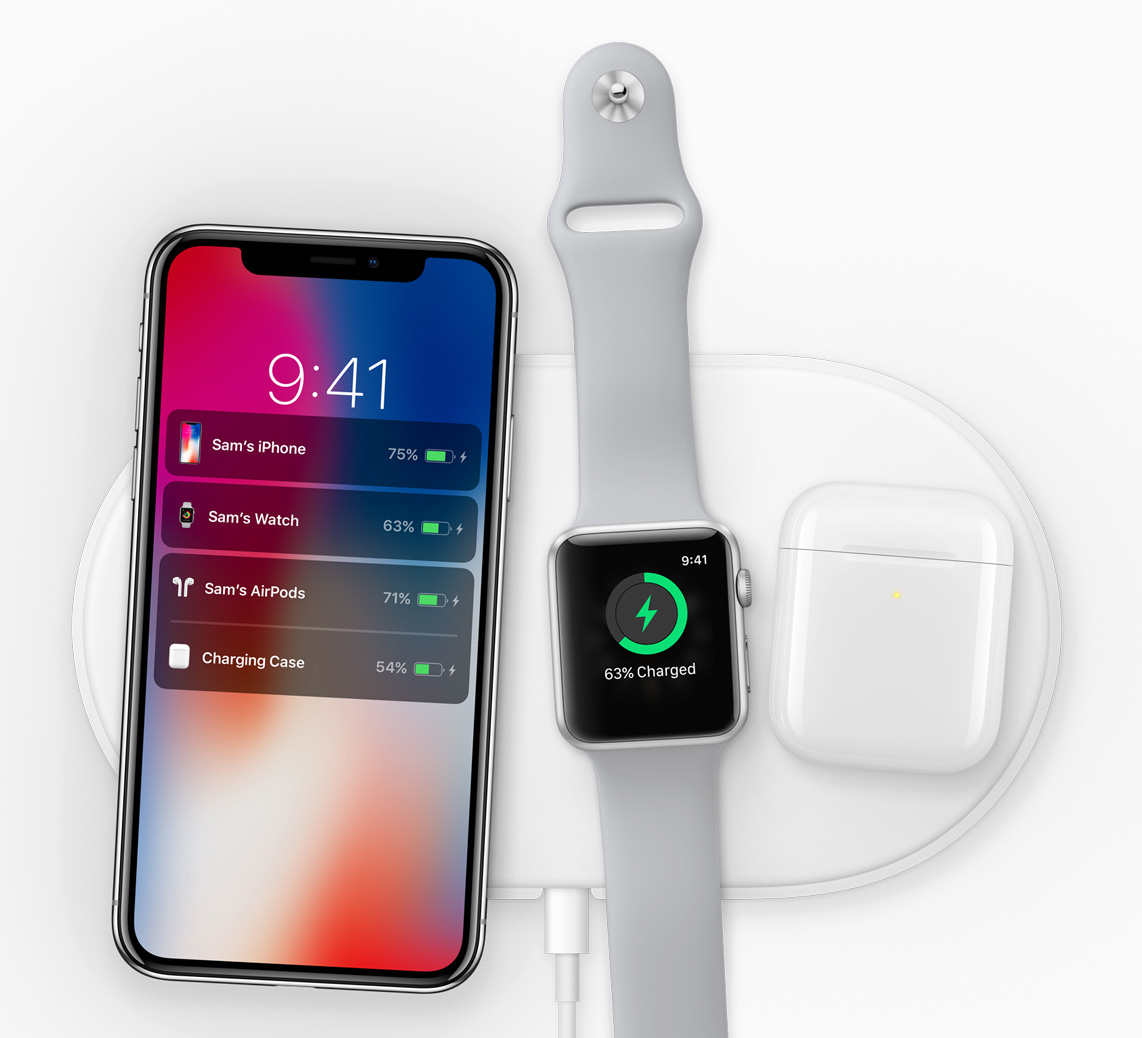 Apple has discovered that embracing and extending a standard is sometimes pretty hard, and that's the most likely reason it's wireless induction recharging solution, AirPower, hasn't yet hit the shelves and isn't now expected until fall 2018.
Technology is hard work
Apple originally announced AirPower alongside iPhones 8 and X in September. At that time the indications seemed to be that it would debut its new system the following spring. That's not what happened.
The challenges Apple is facing seem to be connected with the existing limitations of the Qi standard it has chosen to adopt in iPhones. Apple wanted its product to be capable of recharging three devices at once – an iPhone, AirPods (in a box) and an Apple Watch.
The ambition didn't stop there: Apple also wanted the contraption to be capable of intelligently distributing power to each device in order to accelerate the time to full charge without using up and wasting power.
Not only this, but Apple wanted to make it possible to place any of these devices anywhere on the mat you wanted for the feature to work.
The problem with this aim is that the Qi standard doesn't support this yet.
As I wrote here, Apple's Phil Schiller said the company hoped to move the entire industry "forward", and it hoped to do this by working with an improving the standard. It joined the  Wireless Power Consortium (WPC) as part of this attempt.
What's in the way?
At least one report claims work hasn't progressed as seamlessly as Apple's teams would have wanted. Technical hurdles and supply chain challenges are cited as part of the cause of the delay.
The report claims delays have been cause by problems including:
Overheating
Complexity of the circuits
The need for multiple charging sensors
Manufacturing challenges
Software development challenges.
All of these problems (with the exception of manufacturing complexity) seem to reflect Apple's attempt to reinvent a wireless standard. The fact the company seeks to achieve this shows the importance the company places in developing completely wireless devices.
[amazon_link asins='B00UCZGS6S,B079KZ49PJ,B0756Z8X82,B0753Z4PGC,B079HMVGG6,B07D6H2DC3′ template='ProductCarousel' store='9to5ma-20′ marketplace='US' link_id='19953f07-7568-11e8-bc2a-41587b9f68a8′]
A fundamental tech
It seems unwise to dismiss this attempt. When Apple announced adoption of the standard, Paul Golden, VP Market Development of the Wireless Power Consortium wrote: "We're closer to the day of ubiquitous access to wireless charging, giving people a convenient, always-charged experience."
And, of course, Apple's attempt will be a fundamental improvement to a technology whose proponents already see a future in which entire kitchens will be equipped with wireless power transmitted from the counter top to wireless cooking devices.
Enabling Qi to power up multiple devices with different power needs seems an important step along that journey.
So, while Apple may have hit some hurdles it isn't finding easy to resolve, it is quite clear that it isn't alone in attempting to address this problem, given the WPC has over 500 members.
There's an awful lot to play for.
IHS expects over 2 billion wireless charging units will ship by 2022. Resolving these challenges will emerge to be fundamental to the evolution of this tech. That Apple is involved in attempting to achieve this reflects the strategic importance the company places in this technology.
Who knows? Perhaps one day we'll use wire-free Macs.
Dear reader, this is just to let you know that as an Amazon Associate I earn from qualifying purchases.