iPhone XR accounts for 39% U.S. iPhone sales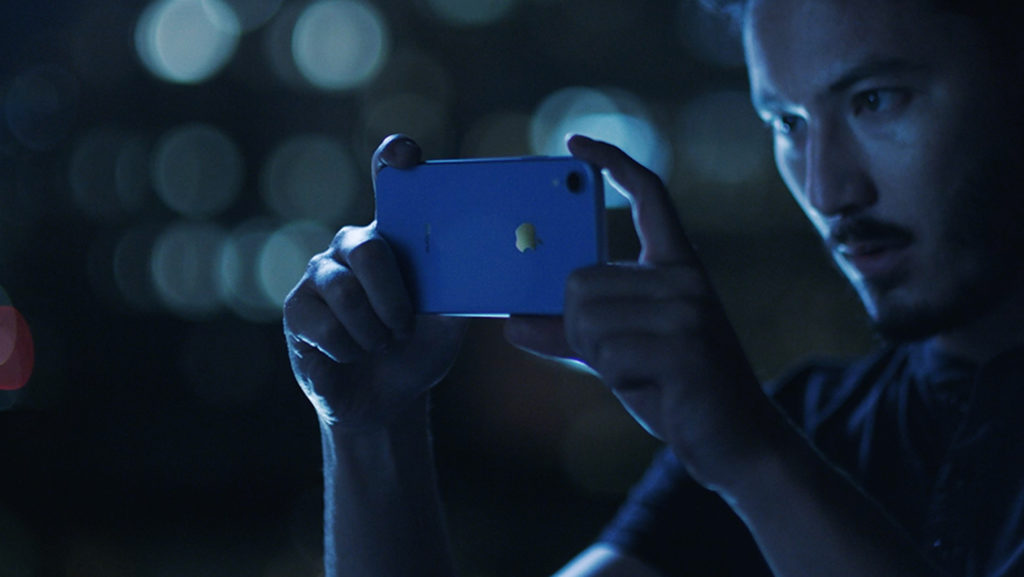 The latest Consumer Intelligence Research Partners Apple analysis claims that the iPhone XR has quickly become the best-selling iPhone model in the U.S.
iPhone XR accounts for 39% U.S. iPhone sales
Based on its regular survey of around 500 US Apple customers that purchased an iPhone, iPad, Mac computer, or Apple Watch in the October-December 2018 period, CIRP claims the following:
iPhone XS and XS Max models accounted for 26% of US iPhone sales in Apple's first fiscal quarter.
iPhone XR, though not released until October 26, 2018, accounted for 39% of sales for the entire quarter.
The three new models made up 65% of sales.
The iPhone X and iPhone 8/8 Plus accounted for 61% of sales in the same quarter last year.
"With all three new iPhone models available for most of the quarter, we have a clearer picture of their relative sales," said Josh Lowitz, CIRP Partner and Co-Founder.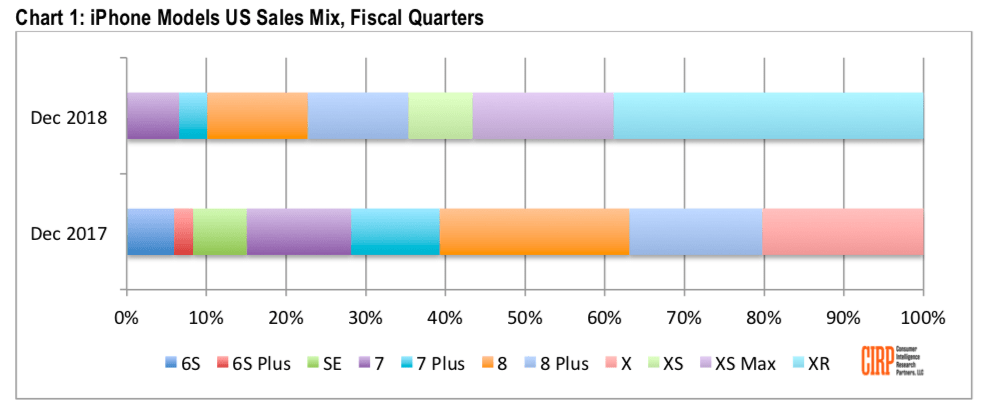 "The mix among the new phones is interesting, however," he said.
"The single iPhone XR model almost matched the combined iPhone 8 and 8 Plus in the same quarter last year. iPhone XR also had the largest quarterly share for a single model, at 39%, in the past couple of years, since the then-new iPhone 7 in December 2016, even though it was available only for part of the quarter.
"iPhone XS and XS Max together accounted for 26% of iPhone sales, with the Max model outselling the standard-sized XS model by a more than two-to-one ratio."
Testing the theory
We've been hearing for some time that the iPhone XR is picking up consumer interest – it may not be an XS model, but the XR is still a very good iPhone, with an excellent processor, camera and Face ID.
I've seen several surveys that claim the lower cost model is outselling its more expensive siblings in addition to this latest from CIRP.
I've been trying to figure out if there is any circumstantial evidenc on which to base the claims – to get some kind of confirmation, I visited Amazon's 'Best Selling' pages and checked out smartphone cases.
[amazon_link asins='B07JZW34VB' template='ProductCarousel' store='playlistclub-21′ marketplace='UK' link_id='91a801f3-d009-4fa2-8a46-0b6e993aa39e']
I found that cases for the iPhone XR account for four out of the top ten cases sold there. Four are for the iPhone 8 and 7 devices, and one is actually for the iPhone 6S. (The other is a waterproof case that fits any smartphone). Check these results here.
This isn't hard evidence (though arguably because it is based on sales to a market of potentially millions it may have more weight than a survey of 500 persons), but it does seem to suggest that people from the last sales generation are hanging onto their iPhones, and that the new model people are purchasing most seems to be the XR, given the lack of XS cases in the Amazon top ten. *There are three iPhone XS cases in the top 20.
So there is this evidence to help support CIRP's claims.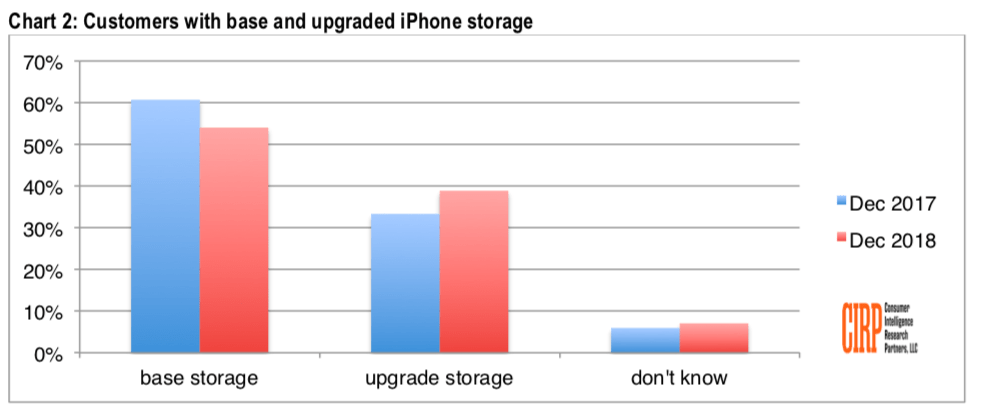 The storage conundrum
Apple has offered upgraded storage as an option to some iPHone purchases for years. Traditionally it has charged around a hundred dollars for each additional storage level, pricing is between $50-$200 in the current crop.
Based on the survey, Mike Levin, CIRP Partner and Co-Founder claimed: "The percentage of iPhone buyers who paid up for increased storage grew to 38% this quarter from 33% in the year ago quarter. Based on the elevated pricing associated with larger storage, as well as the model mix sold in the quarter, we estimate Apple increased its ASP to well over $800."
Dear reader, this is just to let you know that as an Amazon Associate I earn from qualifying purchases.