How your Apple Watch can save/earn you over $500 a year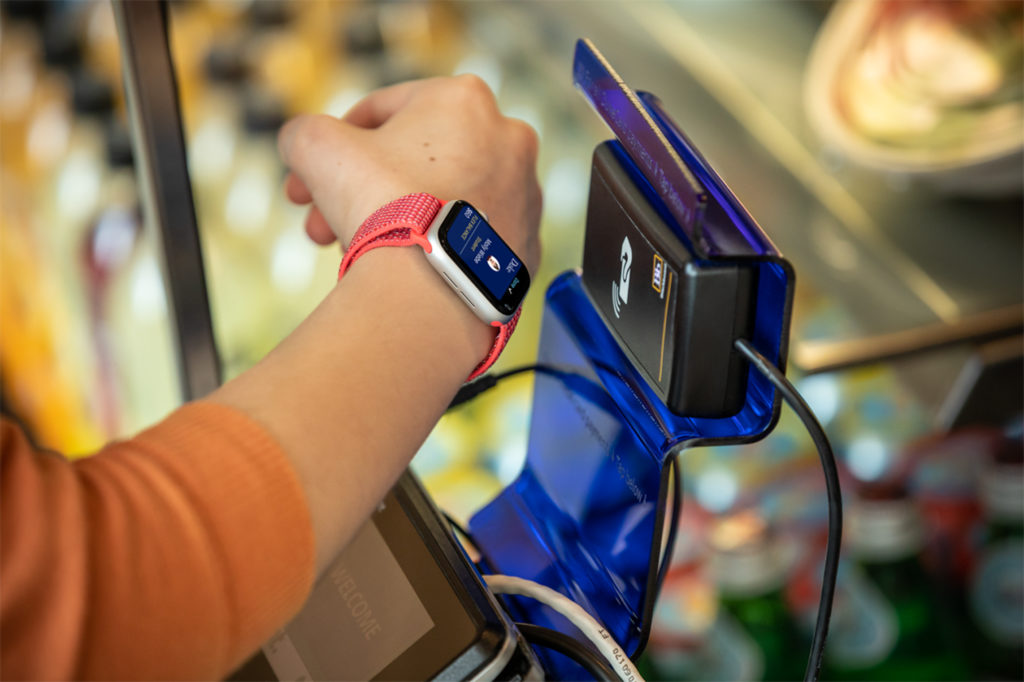 Some say the Apple Watch is expensive, but if you use the right apps it can help you profit from deals, savings, and discounts on exercise, health, payments, bank charges, fuel, and shopping worth well over $500 each year. It means your Apple Watch can earn its own keep within 12-months.
Work out more often
If you use the gyms at Basecamp, Crunch Fitness, Orange Theory or YMCA then you can save a little cash while you exercise thanks to the new Apple Watch Connected program.
Under the scheme participating gyms must provide iPhone and Apple Watch apps that let users access their facilities. It is also mandatory that the locations let gym users "earn" with the watch, so you might get cash for meeting activity targets — you can earn up to $4/month discount at Crunch Fitness, for example.
Saving: Let's guesstimate a $4/month saving here, for c.$50/year.
Get paid to stay healthy
There are several health insurance companies who will offer you discounts and other financial rewards if you agree to wear an Apple Watch and share activity data, and meet an agreed threshold of fitness levels. The idea is that you will benefit from discounts on the cost of your health insurance, may receive the watch itself for free, and may 'win' other inducements. There are other forms of insurance you can also explore that may offer iOS users some form of discount. For health, Aetna, UnitedHealthcare and (in the UK) Vitality all offer such schemes.
Saving: Let's guesstimate a $4/month saving here as well. C. $50/year.
Get the Apple Pay Card habit
I guess most people know you can use an Apple Watch to purchase things using Apple Pay once you set it all up. One smart way to save money with Apple Pay is to register a reward card for use when making purchases. American Express Gold Card or Blue Cash Preferred, Capital One Venture Rewards, Alliant Visa — all these offer what seem to be pretty good offers, but if you're an Apple user then it seems worthwhile using Apple Card with Apple Pay, as you'll get same-day 3% cash back on purchases at Apple, Uber, Nike and Walgreens and 2% daily cash when using Apple Pay/Card for anything else.
Saving: If you pool all your spending through your credit card and clear your balance each month you'll be quite successful here. Assume you spend $1,500 each month for a 2% return ($30/m) that works out to be a useful $360/year – not bad when you consider you can pick up an Apple Watch Series 3 on Amazon for under $200.
Don't pay when you don't need to
I hate that people think it's OK to charge a fee when we want to take cash out of the hole in the wall — one report pegged the average cost of this at $4.57 for each withdrawal!
Fortunately, your Apple Watch may support apps provided by your bank that will help you find branches that share the same ATM network (Allpoint, for example, helps you find tens of thousands of free-of-fee cash dispensers. (You can also use banks that offer ATM fee reimbursement).
Saving: For the sake of argument let's assume you need cash twice a month. Finding and using a fee-free ATM will save you just over $9, for $108/year.
Save cash with cheap gas
Gas stations ain't cheap and some drivers already know to fill up before Thursday when prices sometimes rise as fuel station providers tweak prices to exploit demand from weekend travellers.
You'll also find some gas stations charge more than others, which is why apps like GasBuddy and Gas Guru will help you find the lowest prices where you happen to be.
Saving: It's not easy to calculate this as there are so many variables, but the average U.S. household spent $1,977per year on gas in 2017, so if you save a few percent on that you'll still be finding a few dollars each year. Let's ball park that at $50 a year as a conservative guess-timate.
Use store loyalty cards
It makes sense to use store loyalty cards when you pay for items in store and while I agree the reward systems offered by most retailers aren't especially generous, they do build up over time. I've always hated the hassle of pulling out the loyalty card and then using some other way to pay — but this all gets simpler on Apple Watch. Most retailers offer an app for this, but I use the Stocard app to carry all my loyalty cards. What's great about this is there is now an Apple Watch Stocard app. I use that app as a Complication on my watch face. It means when I shop I only need to tap that app, select the appropriate loyalty card, get the store to scan the barcode and then pay with Apple Pay (using an Apple Card, if available) to grab those loyalty points and get a 2% daily cash back.
Saving: If you don't use it, you lose it. The convenience of using Apple Watch for both payment and loyalty schemes means you'll seldom lose out on those store loyalty points. It depends how much you shop, of course, so let's give this a very short estimate of $15/year.
Don't debate, just rebate
Voucher and rebate schemes are big business offering you cash back when you spend your money with many of the retail stores you already visit. While there's a bit of a conflict in that you may find some offers won't let you also use relevant loyalty schemes and some may even insist you pay from within the app, where that is not the case the cumulative saving can be impressive. There are lots of apps and services promising to help you with this, but for U.S. readers one of the most extensive services to offer an Apple Watch app is Rakuten Ebates, which lets you get cash back at many stores. (They also offer Rakuten Dining which offers up to 5% cash back).
Saving: If you got 3% cash back on $20,000 spent each year you'd be looking at $600, but it's important to be realistic —you won't always find the offer you need at the time you want to use it, but let's settle for a $5 monthly for around $60/year.
Total: $583.
But it could be more. It could be less. You decide.
Share what you know
Have you come across other ways an Apple Watch can make, save or earn you money?
I'm relatively certain there are plenty of people out there who might benefit from your advice if you are aware of any — so please let me know so I can update this piece.
For example, one missing category is paid surveys (which I agree can be invasive of privacy) as I've been unable to find a paid survey provider who lets you answer questions using an Apple Watch. That's a shame as you can (quite) easily earn a couple of hundred dollars a year doing these (Branded Surveys seem to work OK).
Please follow me on Twitter, or join me in the AppleHolic's bar & grill and Apple Discussions groups on MeWe.
Dear reader, this is just to let you know that as an Amazon Associate I earn from qualifying purchases.