How Much Each Apple Park Building Cost to Build Revealed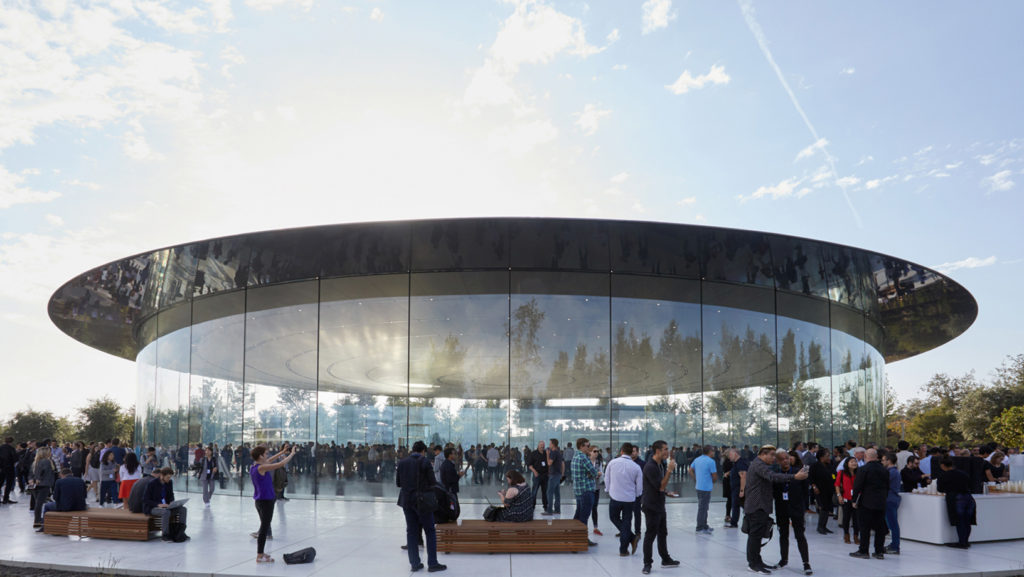 Based on building permits, a BuildZoom report estimates just how much Apple must have spent (at least) to build each one of the constructions it created at its all-new Apple Park headquarters.
The figures aren't precise — they are based on permit values that may be estimated and the data made available by the City of Cupertino "may not be exhaustive". All the same, I do think Apple watchers will get some fun out of poring through the figures.
The true costs are likely much higher: Steven Levy's excellent Wired report on Apple Park pegs the cost at $5 billion.
Among other highlights BuildZoom reveals:
The Spaceship building itself cost at least $427 million to build, and includes over 3,000 custom-made glass panels. The huge (60,000 feet) dining facility holds around 2,700 people at once indoors, with space for another 1,750 on the outdoor terrace. Which makes for a pretty big birthday party. The building contains 260,000 square feet of "mechanical rooms".
That's not the only bunch of information in the report, which tells us:
The Steve Jobs Theater cost at least $179,437,885 — its lobby alone cost $12 million.
The Glendenning Barn cost Apple at least $360,000 to improve and renovate.
Even the Fitness Center cost millions, $16,731,000, to be precise.
There are other interesting revelations — Apple spent $85 million on landscaping and irrigation, and nearly $26 million for the Apple Parkway tunnel that connects N Wolfe Rd to the Parking Structures.
Not only this, but add it up and you'll find the company spent an astonishing $171.95 million on building parking facilities across Apple Park, both under- and overground.
Interesting stuff!
Dear reader, this is just to let you know that as an Amazon Associate I earn from qualifying purchases.