Apple Watch shifts 3.5 million units in 2018, Canalys claims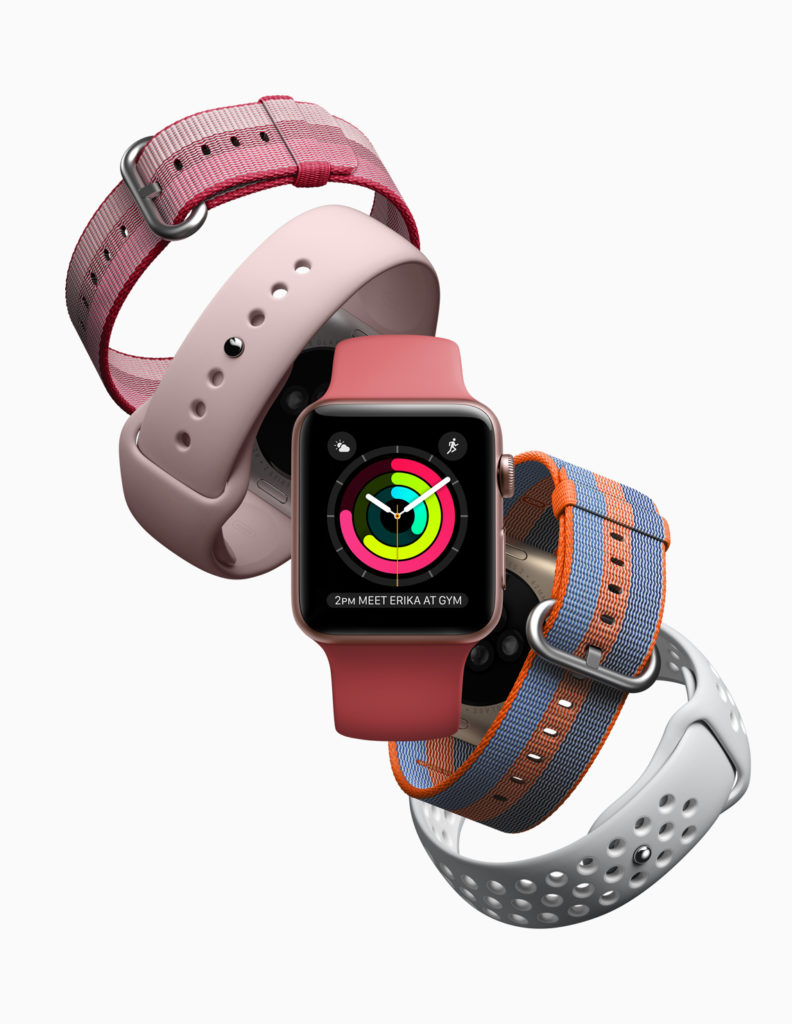 Apple made a smart decision when it decided to make its smartwatch smartwith its own built-in LTE connection, and will likely get even smarter with 5G, making the latest Canalys estimate of 3.5 million Apple Watch salesthis year look so, so, so tiny in comparison to the peaks to come.
What time is love?
There's a synchronicity in product development that you seldom see. You saw it when Apple introduced iMac, iPhone and iPod. You saw it around iTunes. These products saw the company deliver a significant response to a real tech need. iMac was built in internet. iPod was all your music with you. iPhone was both of those, plus a communications device.
Apple Watch is becoming the control interface for everything, your connected anything, and the best and most portable way to access key apps (Hello, Apple Pay) on the fly and on the move.
There are others in the smartwatch wearables space. Garmin and Fitbit, for example. These cheaper devices are selling plenty of units, but few (bar Kerv) are as exciting as Apple Watch. It may be small, but it defiantly states "Watch this Space". The others have no forward upgrade path, you see: most of those things are plain dumb.
It's all about being smart and being connected.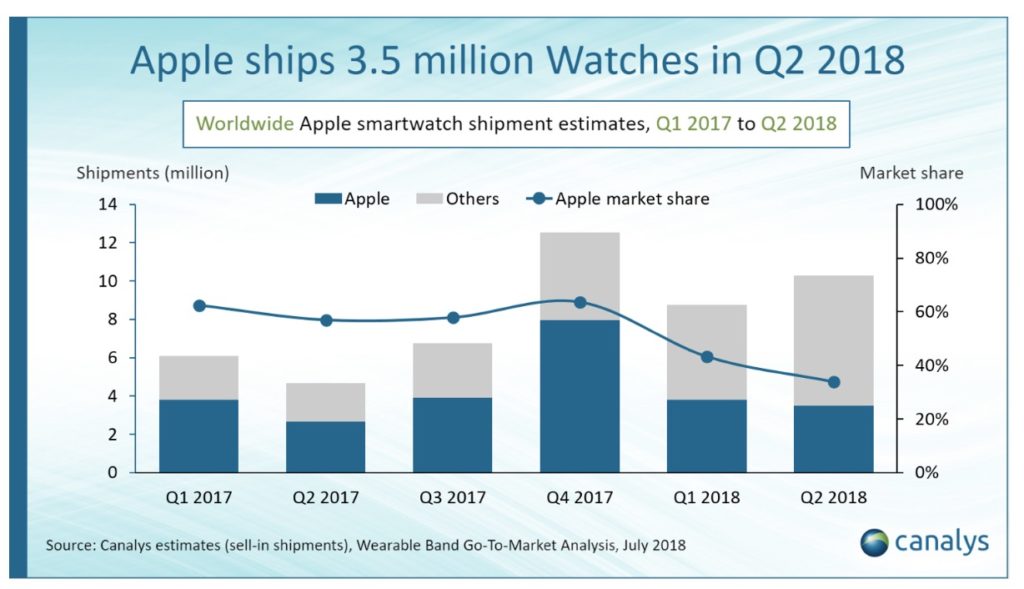 Wrap on the wrist
It's not an easy task. "Apple faces a growing threat from competitors, which have started to pass the million quarterly shipments mark," said Canalys Research Analyst Vincent Thielke.
"Vendors are trying to differentiate their products with advanced heart-rate metrics, smart coaching and mapping, and consumers now have a much wider range of smartwatches to choose from than they did a year ago. Amid further competition from Samsung and Google, rumored to be launching Galaxy and Pixel watches respectively, Apple needs to work out how to drive refreshes in markets such as the US, where its penetration into the existing iPhone installed base has started to level off."
"Apple's decision to expand internationally with operators has quickly reaped rewards in Asia Pacific," said Canalys Senior Analyst Jason Low. Since the launch of the Apple Watch Series 3, Apple has formed partnerships with operators in Australia, Japan and Singapore, with Thailand, India and South Korea added in the last quarter.
[amazon_link asins='B00WUKULAC' template='ProductCarousel' store='9to5ma-20′ marketplace='US' link_id='06263940-911c-11e8-9e5c-19c3e48c1680′]
"Operators in these markets are willing to resell connected devices other than smartphones that can help them generate extra revenue from data services. India is a surprising addition to the list of countries. But this is a good strategy by Airtel and Reliance Jio to retain their high-value customers in a bid to minimize churn in a cut-throat market."
However, where I differ is that I don't see most of the other devices as platforms – they just aren't smart enough – but with regular software upgrades, powerful processors, and other built-in advantages to Apple Watch, it will be interesting to see which of these wearables are left in the draw in a couple of years time: Garmin, Fitbit or Apple?
After all, that Fitbit you just bought isn't going to get so much better, really, is it? While the Apple wearable gets new features most every year. This is an asymmetric competition.
Dear reader, this is just to let you know that as an Amazon Associate I earn from qualifying purchases.